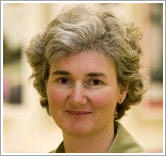 This rapid response from Clifford Miller awaits publication in the BMJ.

Dr Dhillon's Statement - BMJ Allegations Not As Cut & Dried As Editor Suggests
The journal paper Dr Dhillon cites in his personal statement [1] appears to cast light on these matters. It is entitled "Guidelines for the initial biopsy diagnosis of suspected chronic idiopathic inflammatory bowel disease. The British Society of Gastroenterology Initiative" [2].
It also appears to illustrate why journalists and non-specialist journal editors might find it wise not to stray too far from their appointed roles. The questions are now begging, why would a journal Editor step so far out of that editorial and publishing role to undertake such high profile campaigning advocacy of the kind seen in this case.
The message from these guidelines repeatedly appears to be that what may seem mild or normal may not be and can be significant. These British Society of Gastroenterology Guidelines appear to present a contrary view to the views of journalist and commissioned BMJ author Mr Deer. Mr Deer has a degree in philosophy from Warwick University and no medical or scientific qualifications.
Further, the transcripts of the GMC hearings also reveal interesting information, which calls most seriously into question what now appear to be in comparison somewhat casual allegations of research misconduct.
The sworn testimony of Professor Simon Murch [3] shows there was meeting at the Royal Free, it seems on a Friday lunchtime and at the request of Dr Davies, arranged in the manner of a normal histology meeting in the histology seminar room at the Royal Free Hospital. It seems the various pathologists who had seen the tissues attended at the same time.
It further seems from this testimony that there were 10 expert medical specialists present at this meeting. The names recorded in the transcripts as being present are: Dr Davies, Professor Walker-Smith, Dr Thomson, Dr Murch [now Professor]. Dr Andrew Anthony, Dr Dhillon, Dr Casson, Dr Malik, Dr Wakefield. Drs Heuschkel and Phillips possibly also present [from recollection].
What Dr Godlee and Mr Deer appear to be suggesting is that 10 highly qualified expert medical professionals all with their own separate careers and interests met in order to agree the publication of false results in The Lancet regarding the diagnoses of the 12 children concerned. As conspiracy theories go, it is neither attractive nor particularly convincing, as most readers of the BMJ may well agree.
But there is more. The GMC testimony records that the original histology slides that had gone to Dr Davies' laboratory were considered at that meeting. All the pathologists present when the slides were reviewed case by case agreed that the wording in the 1998 Lancet paper all agreed that the wording was reasonable.
What is remarkable is the direct attack by a leading medical journal, the BMJ, on academic freedom, the ability to carry out research and to publish in a scientific manner for calm consideration, scrutiny and criticism post publication by scientific peers in a formal academic manner. UCL and every one of its academics and researchers are put under scrutiny. It seems an unusual position for a purportedly scientific journal to take. However, the full financial competing interests of the BMJ remain undeclared, and that is demonstrable from publicly available information.
What appears now to be occurring is a delayed post publication scientific peer review of the 1998 Lancet paper, but in the febrile atmosphere created firstly by Mr Deer and now by the BMJ itself. Perhaps the non medical academics and researchers at UCL are entitled to insist on a full, fair, transparent, independent, objective unbiased examination of these matters. But will that ever happen and in that manner?
It is now well accepted in mainstream published medical scientific papers and there is now a medical scientific consensus that:
"Gastrointestinal disorders and associated symptoms are commonly reported in individuals with ASDs" [4]
"Gastrointestinal disturbances are commonly reported in children with autism, complicate clinical management, and may contribute to behavioral impairment. " [5]
"People with autism are also known to suffer from gastrointestinal disorders and they have a different makeup of bacteria in their guts from non-autistic people." [6]
[1] Amar P Dhillon, Pathologist, Department of Cellular Pathology, UCL Medical School,"Re: Pathology reports solve "new bowel disease" riddle BMJ Rapid Responses Thu, 2011-11-17 09:10
[2] (Jenkins D et al. "Guidelines for the initial biopsy diagnosis of suspected chronic idiopathic inflammatory bowel disease. The British Society of Gastroenterology Initiative". J Clin Pathol 50,93-105;1997). British Society of Gastroenterology Guidelines in Gastroenterology July 1997
[3] Day 113 Friday 16 January 2008 Pages 43/44
[4] Evaluation, Diagnosis, and Treatment of Gastrointestinal Disorders in Individuals With ASDs: PEDIATRICS Volume 125, Supplement 1, January 2010 [Added 22 May 2010].
[5] Williams BL, Hornig M, Buie T, Bauman ML, Cho Paik M, et al. (2011) Impaired Carbohydrate Digestion and Transport and Mucosal Dysbiosis in the Intestines of Children with Autism and Gastrointestinal Disturbances. PLoS ONE 6(9): e24585. doi:10.1371/journal.pone.0024585
[6] Children with autism have a different chemical fingerprint in their urine than non-autistic children, Imperial College News Release Thursday 3 June 2010, "Urinary Metabolic Phenotyping Differentiates Children with Autism from Their Unaffected Siblings and Age-Matched Controls," Journal of Proteome Research, published in print 4 June 2010.

Competing interests: I have paid professional interests in related matters.