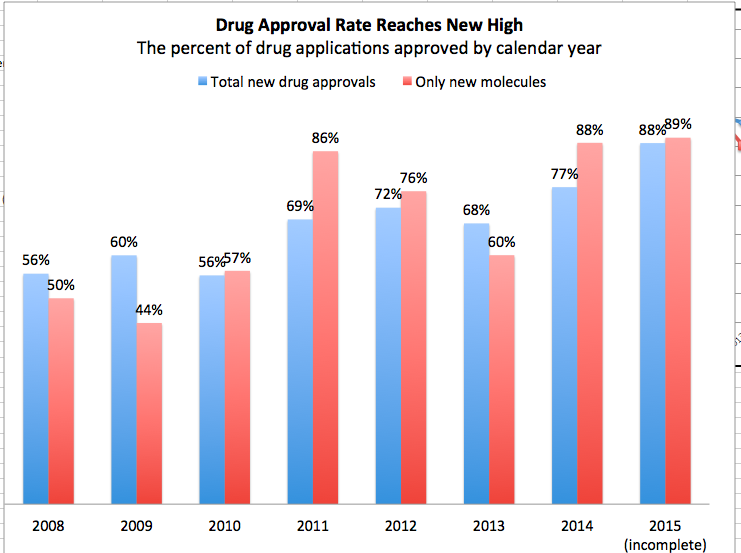 [2015] The FDA Is Basically Approving Everything. Here's The Data To Prove It
[2014 June] How the FDA responds to Gardasil Injuries
[2012] Former FDA Reviewer Speaks Out About Intimidation, Retaliation and Marginalizing of Safety
[2012 Oct] Vaccine Research Conflicts of Interest: Vaxxed & Unvaxxed Kids Not Compared
[2012 Sept] FDA System Approves Human Testing for Nonexistent Product and Company
[2012 Aug] FDA drug reviewer: 'one manager threatened my children' by Jon Rappoport
[2012 May] HANG THE BANKERS? HANG THE FDA! EXHIBIT 2 By Jon Rappoport
[2012 May] WHEN MASS MURDER BECOMES ACCEPTABLE by Jon Rappoport
[2012 May] Fascinating documentary exposes cancer industry's death agenda: Cut Poison Burn After a long, drawn-out legal battle with the U.S. Food and Drug Administration (FDA), the ringleader of the phony cancer industry, and thousands of dollars in legal expenses, the Navarros were finally permitted to have their son see Dr. Burzynski. But by this point, Thomas had already had his life destroyed by many months of chemotherapy and radiation, which led to his death at the young age of six.
[2012 May] FDA SMOKING GUN!!! FINALLY!! by Jon Rappoport Let me say it again: the FDA certifies all medical drugs as safe and effective before they are released for public use. And here we have the FDA ADMITTING that THESE VERY DRUGS are killing 100,000 people a year and maiming 2 million people a year! And what have they done about it? NOTHING......This is an ongoing crime of murder and the FDA is a RICO operation, a criminal organization that has never paid for their crimes in any form or fashion. And on top of that, the FDA tries to put people who sell VITAMINS out of business---vitamins that kill nobody.
[2012 March] ANATOMY OF A CONSPIRACY by Jon Rappoport
[2012 Feb] Conflicts of Interest in Vaccine Safety Research "Sponsoring research that finds a link between autism and vaccines that the FDA has approved could greatly damage the Administration's reputation and reduce public trust in the FDA. If the information that the FDA is mandated to provide the public includes studies that show vaccines could be related to autism, it would be providing evidence for claims being filed within its own agency.
[2012 Feb] Feds succeed in destroying entire business of Amish raw milk farmer "I can't believe in 2012 the federal government is raiding Amish farmers at gunpoint all over a basic human right to eat natural food," said one of the farm's former customers, who wished to remain anonymous, to The Washington Times. "In Maryland, they force taxpayers to pay for abortions, but God forbid we want the same milk our grandparents drank."
[vid 2012 Feb] Monsanto practically a government agency With the revolving door that is the relationship between Monsanto and various federal regulatory agencies, we might as well call Monsanto a part of the administration. President Obama has appointed the worst man possible to the top position at the Food and Drug Administration. Michael R. Taylor (former Monsanto Vice President), has just been appointed to be the Commissioner of the FDA, a position which would enable the giant biotech company Monsanto to silently and 'legally' feed cancer causing vegetables to every living person.
[2012 Jan] FDA hacked into private Gmail accounts of its own whistleblower scientist using covert spy technology
The FDA's Illegal Kidnapping, Abduction, & Imprisonment of Greg Caton (Sep. 30, 2011)
[2011 Aug] FDA LUNATICS AND CRIMINALS by Jon Rappoport The federal government isn't going to change. It needs to be able to obliterate any private agreement in order to expand its control. It needs to be able to say, YOU ARE NOT A GOVERNMENT BY THE PEOPLE, YOU ARE A PEOPLE BY THE GOVERNMENT.
[2011 June] The FDA assaults breast thermography while protecting mammography industry First of all, it slanders the breast thermography industry and the multitude of mainstream medical journal articles supporting its value. As a point of interest, the FDA approved breast thermography as an adjunct to mammography in 1982. You would think that there just might be a reason or two supporting its value that they appreciate but fail to mention....There is an abundance of scientific evidence in the mainstream journals supporting that breast thermography as a superior tool to mammograms because it is more sensitive and makes fewer errors when used properly, particularly in women under the age of 50, where there's tremendous controversy about the validity of mammograms as a primary screening tool for breast cancer. The final embarrassment for the FDA and Journal Watch, is that three of the five people voting against bringing breast thermography forward into clinical practice in that fatal meeting in 2004, had a serious conflict of interest connecting them to the mammography industry. Wow!
[2011 Feb] FDA seeks to limit liquid IV vitamin C production for mega dose therapy the FDA is forcing smaller companies to stop producing the pharmaceutical grade liquid vitamin C necessary for IV mega-dose treatments.
[2011 Jan] FDA System Approves Nonexistent Product from Nonexistent Company for Human Testing
[2010 Nov] Vaccine Safety Issues: Is the FDA Performing Its Obligated Role of Assuring the Reasonable Safety of Vaccines? by Harold E Buttram, MD
[2010 March] FDA "Corruption" Letter Authenticated: Lawyers, Start Your Engines!
[2009] Is the FDA Bipolar or Complicit in Legitimizing IIlegal Marketing? The FDA expanded approval process for toxic drugs is unaffected by evidence uncovered by the US Justice Department showing the studies to be flawed, if not fraudulent.