Michael Fitzpatrick
[Dr Fitzpatrick has an autistic son. One of the more zealous 'MMR is perfectly safe' advocates.]
See: Sense About Science Living Marxism Spiked magazine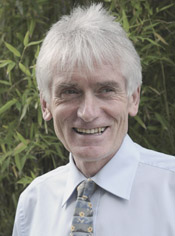 [2009 April] Who is the UK's Dr. Michael Fitzpatrick? By Martin J. Walker
Info on Spiked - magazine Michael Fitzpatrick writes for......
[GM Watch profile] Michael Fitzpatrick
[GM Watch profile]
[GM Watch] Spiked
"Dr Fitzpatrick is a Trustee of Sense About Science which is funded by a number of the major pharmaceutical and biotech companies. Sense About Science has shared its telephone number with Global Futures, of which he has been a Trustee, and in which Sense About Science workers Tracey BNrown and Ellen Raphael have also played a part. Spiked on line is supported by Hill and Knowlton, which handles the accounts of a number of pharmaceutical companies, including the three main vaccine producers. He has spoken at events organised by both Spiked and the Pfizer funded Institute of Ideas." --Brave New World of Zero Risk http://www.theoneclickgroup.co.uk/
One Click recently published the dedicated section on Dr Michael Fitzpatrick - The MMR Vaccine and ME/CFS, Chapter Five, pp 37-67, from Martin J. Walker's new book, Brave New World of Zero Risk.

Just a reminder of some of the questions unanswered by Michael Fitzpatrick over the years.

http://www.bmj.com/cgi/eletters/328/7455/1571

http://www.bmj.com/cgi/eletters/330/7500/1154

http://www.bmj.com/cgi/eletters/331/7525/1148

http://www.bmj.com/cgi/eletters/333/7560/205-a
Michael Fitzpatrick --Evidence of Harm. Mercury in Vaccines and the Autism Epidemic: Medical Controversy