Opium Lords - Israel, The Golden Triangle and the Kennedy Assassination
by Salvador Astucia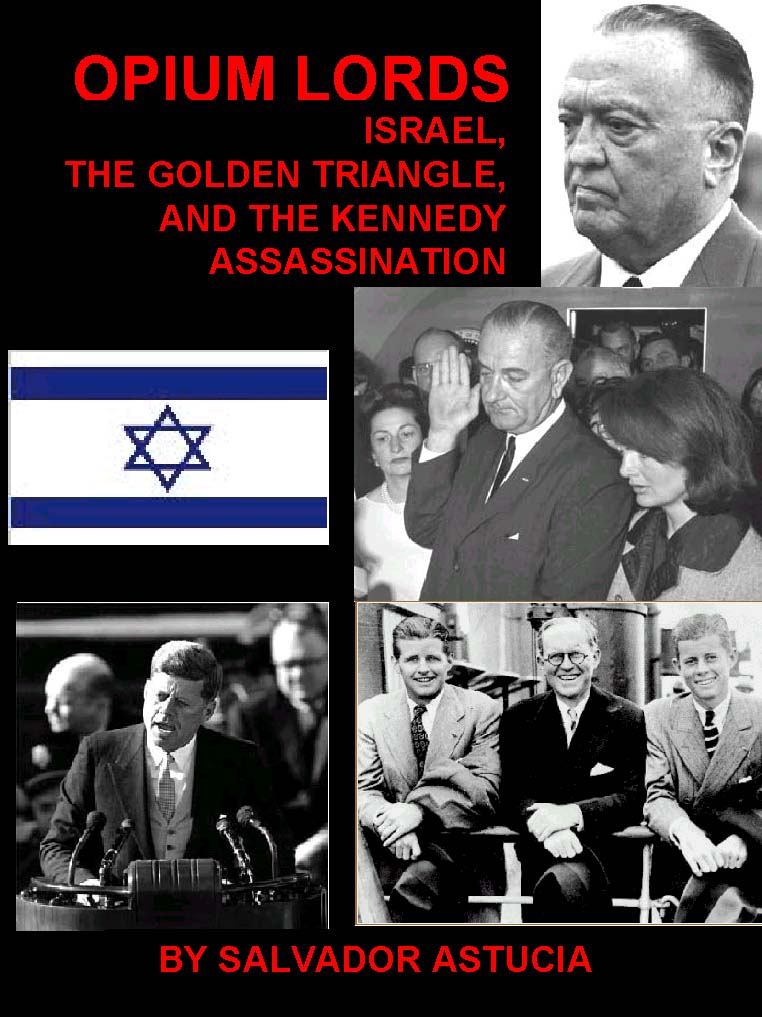 2002
---
Order Book
Contents (READ ON LINE)
[whale]
The Kennedy family was hated by Jewish leaders because Joseph Kennedy, Sr admired Adolf Hitler.

The decision to kill JFK was probably a group resolution among several Jewish leaders. The group likely included Nahum Goldmann, founder and president of the World Jewish Congress; and Jacob Kaplan, Grand Rabbi of France.

J. Edgar Hoover's FBI was the moving force behind the assassination. Using Jewish mobster Meyer Lansky as an emissary, the FBI recruited French Corsican heroin traffickers—the Guerini Family—to supply the assassins. As payment, the French Corsicans were allowed to return to Southeast Asia and re-establish their heroin trafficking enterprise. This required the removal of South Vietnamese Prime Minister Ngo Dinh Diem who was assassinated—in a CIA backed coup—three weeks before Kennedy was killed.

French Corsican assassins were chosen to kill JFK because the FBI was created by a prominent French Corsican family, the Bonapartes. The Bureau was created in 1908 by Napoleon Bonaparte's great-nephew, then attorney general Charles Joseph Bonaparte. Napoleon is considered a savior to Jews worldwide because he helped them resettle in Europe after living in exile for centuries.

The French Corsican assassins were Lucien Sarti, François Chiappe, and Jean-Paul Angeletti.