Dr. George Carlo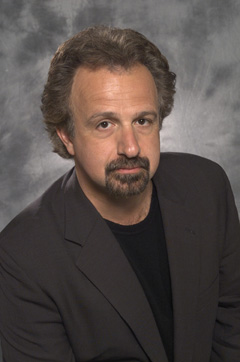 [back] Cell phone tower, tetra, mobile phone critics
George Carlo is a public health scientist, advisor, and research and development director. He has owned his own research and advisory firm since 1984, serving as chairman and CEO. He has also overseen the management and communication of all research results to government, the media, and the public.
During the past decade, George has managed over $57 million of research support. Since 1986, he has served on the adjunct faculty of George Washington University's School of Medicine and Health Sciences; he was previously on the faculties of the University of Arkansas for Medical Sciences and the School of Medicine at the State University of New York at Buffalo.
George serves in numerous scientific advisory capacities for public and private groups, including the U.S. Congress, World Health Organization, National Institutes of Health, Food and Drug Administration, Environmental Protection Agency, Centers for Disease Control, and Agency for Toxic Substances and Disease Registry. He recently chaired and directed Wireless Technology Research LLC, the seven-year independent program that conducted the pivotal research into health effects of cellular phone use. He also headed the Breast Implant Public Health Project.
The author of over 100 published articles, health policy papers, and other publications, George has testified before government and regulatory agencies in the U.S. and internationally. He often speaks at seminars and is a frequent interview subject.
George earned his bachelor's, master's, and doctoral degrees from SUNY-Buffalo and his law degree from the George Washington University National Law Center. He is a certified Fellow of the American College of Epidemiology.
Dr. George Carlo, Ph.D, M.S., J.D, is a public health scientist, epidemiologist, lawyer, and the founder of the Science and Public Policy Institute. Dr. Carlo headed the $28.5 million research program funded by the cell phone industry from 1993 to 1999. Dr. Carlo has appeared on 20/20, 60 Minutes, World News Tonight, CBS News with Dan Rather and The Today's Show, as well as on CNN, Fox News, and MSNBC.
http://www.emf-health.com/dr-george-carlo.htm
When Carlo presented his findings to the US government, they included his estimations of 500,000 US citizens a year by 2010 contracting cancer and 25% of the population by 2014 as a direct result of mobile phone abuse. Wirelessfacts.co.uk believe this is a gross underestimation (see... dectphones and wireless networks). Carlo and his family were threatened physically, his finances were threatened, one of his homes was burned down and the fire brigade suspected arson. One of the things Carlo was supposed to ratify was SAR (specific absorption rates) based on thermal effects as a method or guideline for handset safety. This, like the ICNIRP guidelines for mobile phone mast safety, as Carlo discovered, was completely the wrong issue to look at. http://wirelessfacts.co.uk/index.html
[pdf] Tamara J Mariea1 and George L Carlo. Wireless Radiation in the Etiology and Treatment of Autism: Clinical Observations and Mechanisms. J. Aust. Coll. Nutr. & Env. Med. Vol. 26 No.2 (August 2007) pages 3-7
Dr Carlo Speaks: Radiation Is Killing the Bees Despite the Cell Phone Industry's Disinformation Campaign
Mobile Phones and Cancer - George Carlo
..One by one, alarming signs appeared in Dr. Carlo's research: that cell phones interfere with pacemakers, developing skulls of children are penetrated deeply by the energy emitted from a cell phone, that the blood brain barrier which prevents invasion of the brain from toxins can be compromised by the cell phone radiation and most startling, that radio frequency radiation creates micronuclei in human blood cells, a type of genetic damage known to be a diagnostic marker for cancer.-----Dr. George Carlo - Cell Phones: Invisible Hazards in the Wireless Age
Books by Dr. Carlo:
Cell Phones: Invisible Hazards in the Wireless Age (Paperback)
by Dr. George L. Carlo and Martin Scram

From the back cover:
"For the more than 120 million Americans and over 500 million people world-wide currently using wireless phones, this thoroughly researched and documented cautionary work is an essential guide. Dr. George Carlo was hired b the cell phone industry in 1993 to study the safety of its product. In 1999, his research funds were not renewed, and the industry sought to discredit him. His findings on the dangers posed by the microwave radiation from cell phone antennas--disrupting cardiac pacemakers, penetrating the developing skulls of children, compromising the blood-brain barrier, and most startlingly, inflicting genetic damage that is a known diagnostic marker for cancer--are given clear voice as Carlo brings his case to the public in this examination of the hard science and the shady politics of a reckless high tech industry now mired in personal injurty and class-action litigation."
Wireless Phones and Health: Scientific Progress (Hardcover)
by Dr. George L. Carlo (Editor)

Wireless Phones and Health II: State of the Science (Hardcover)
by Dr. George L. Carlo (Editor)

Papers presented at the Wireless Technology Research, LLC (WTR) Second State of the Science Colloquium in Long Beach, CA, in June 1999. Contains comprehensive research on the public health impact of wireless phones. Discusses the possibility of there being a health problem associated with the use of wireless instruments.
• Dr. Carlo's websites:
Science and Public Policy Institute (SPPI) - SPPI is a 501(c)(3) organization devoted to advancing scientific and policy debate in the public health arena.
Safe Wireless Initiative (SWI) - SWI is a program under the Science and Public Policy Institute dedicated to informing the public about the wireless radiation safety issues.
Mobile Telephone Health Concerns Registry (MTHCR) - Operating under the SPPI, the MTCHR was created to gather voluntary information directly from cellular telephone users, particularly those with concerns relating to cell phone use and subsequent health effects. Designed to count and track these effects, the Registry is a critical step toward further scientific understanding of how to control those health risks.