Martha Rose Crow, M.S.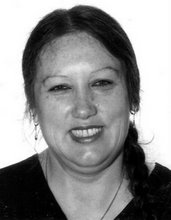 Martha Rose Crow is a feminist, Crowned Anarchist, Feminist, Mystic, Alchemist, Rose Magician, Gnostic, Poet, Lyricist, Musician, Vegetarian, Writer, Philosopher, socialist, poet and writer living in the Netherlands. A social economist and cultural scientist, she holds four university degrees in Marketing, Management, Communication and Information Media (masterís degree).
Blogs
Theological/ancient collection is: http://bookofthenephilim.blogspot.com
MOSE: Mechanics of Spiritual Evil http://martharosecrow.blogspot.com
Articles
The Nine Stages of American Autogenocide by Martha Rose Crow, M.S.
Raining Blood Over the Temple of Set: Chemtrails Are Turning Us Into Cannibals & Human Sacrifice Victims by Martha Rose Crow