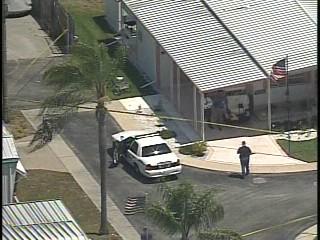 TARPON SPRINGS - Police were called to the home of DC Madam Deborah Jeane Palfrey's mother on Thursday to investigate her apparent suicide.
Police have confirmed that the dead person is Palfrey who was 52.
Palfrey was dubbed "The DC Madam" by the national media after her arrest for allegedly running an upscale call girl ring in the nation's capitol.
She was convicted on Tuesday of money laundering, using the mail for illegal purposes and racketeering, but she had not yet been sentenced.
There has been much speculation in the media about who was on Palfrey's client list, but few details came out during the trial.
Randall L. Tobias resigned as a deputy secretary of state after acknowledging to ABC News that he used Palfrey's service for massages.