Jane Fonda
Military connection Film Clones & Doubles
[Explains her behaviour in Vietnam, it was her replacement.]
Husband: Turner, Ted
Family:
Fonda

,

Hank
Fonda

,

Peter
http://doppels.proboards.com she was replaced twice. Fane married Tom Hayden after French director Roger Vadim; Tom Hayden was a CIA COINTELPRO-type deep cover agent and official co-founder of the CIA's false opposition "New Left" movement with the "Port Huron Statement."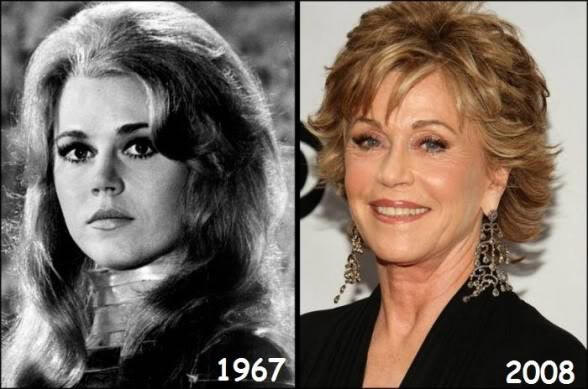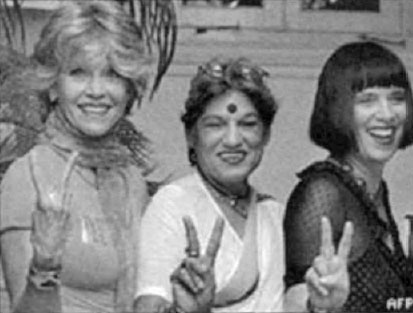 The "V" Sign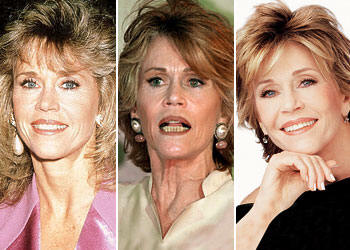 Still youthful in 1995; Showing her age in 2003; But a new face in 2006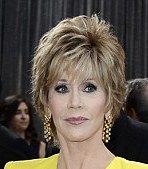 2013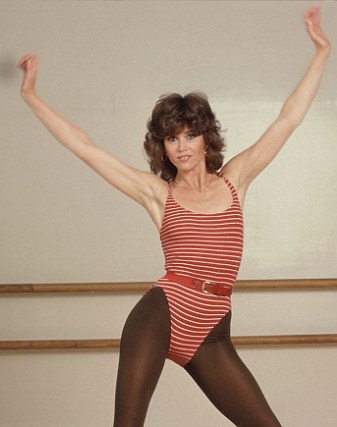 1980
This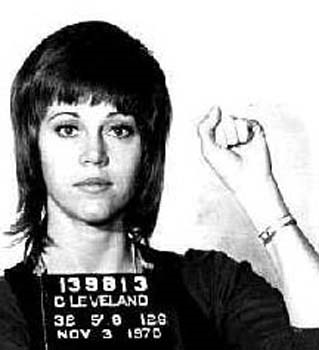 To this: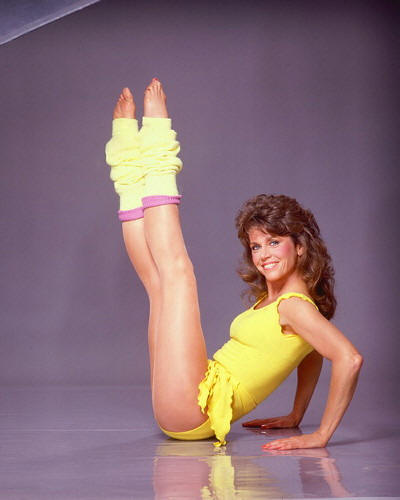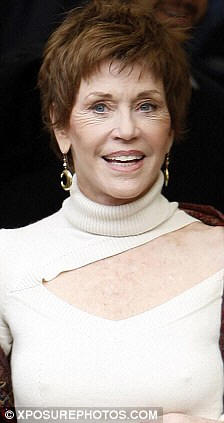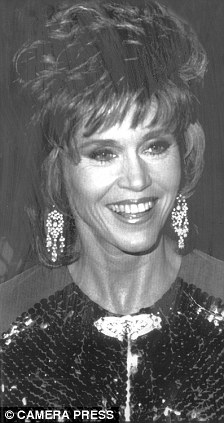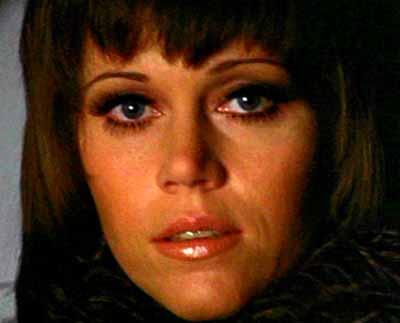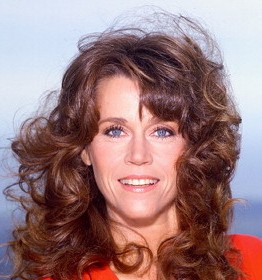 Aged 19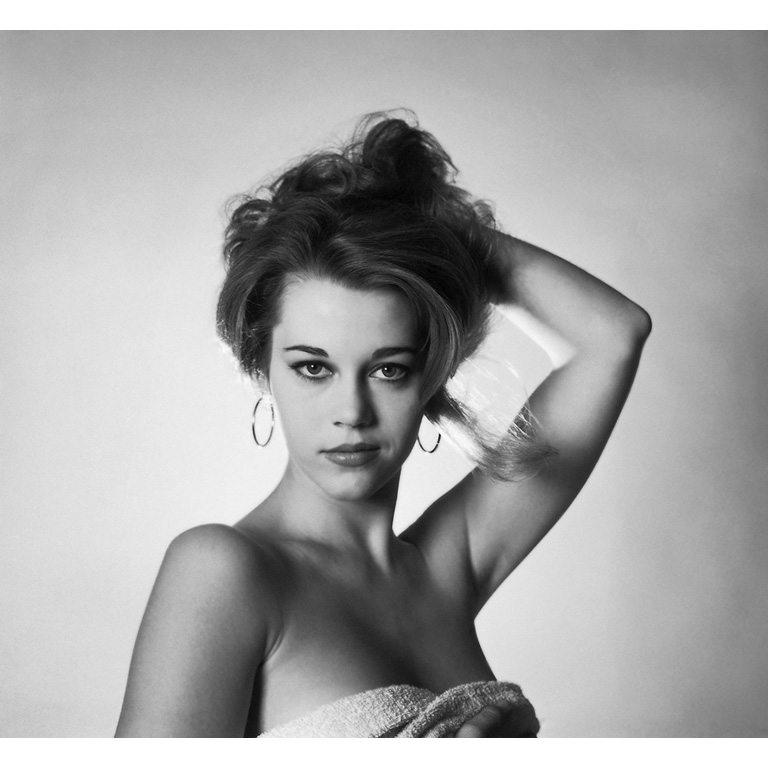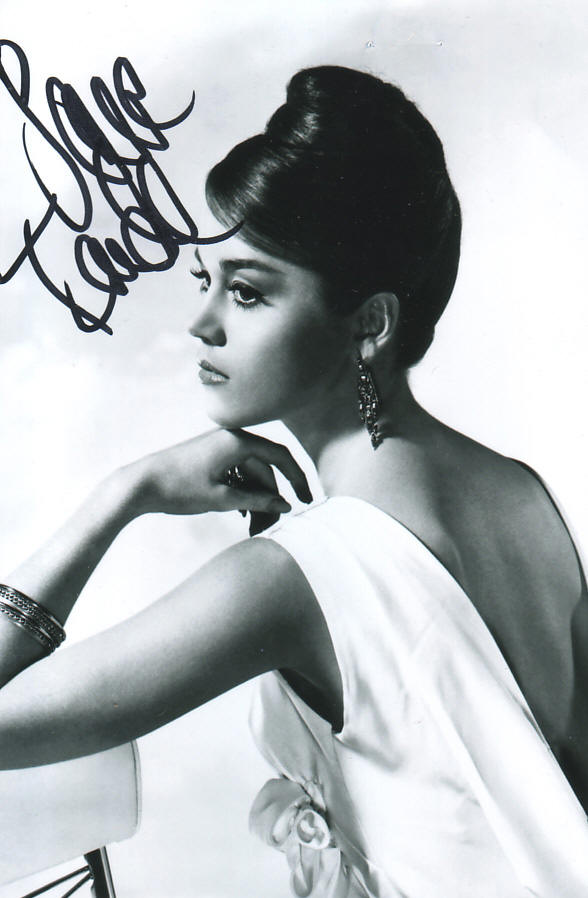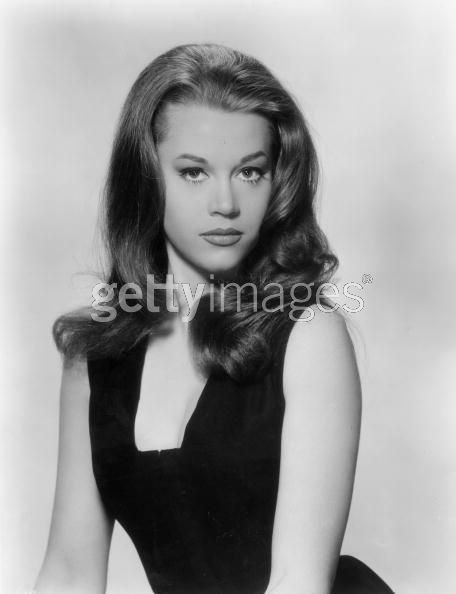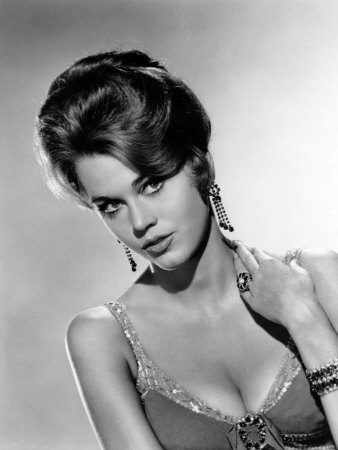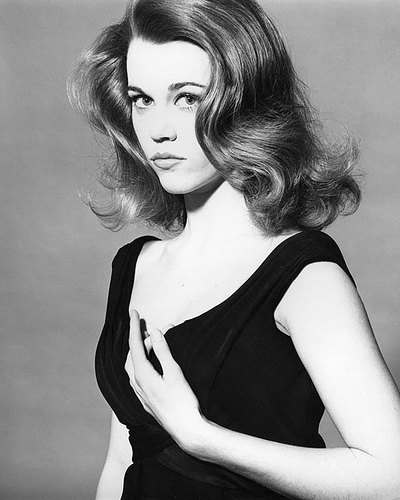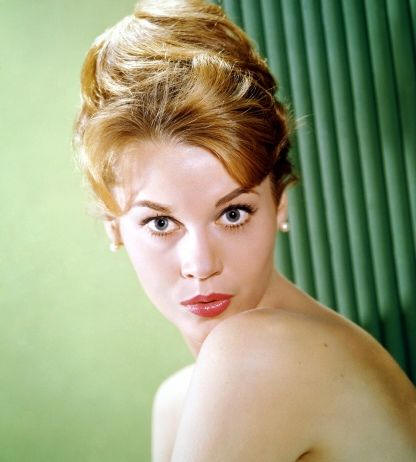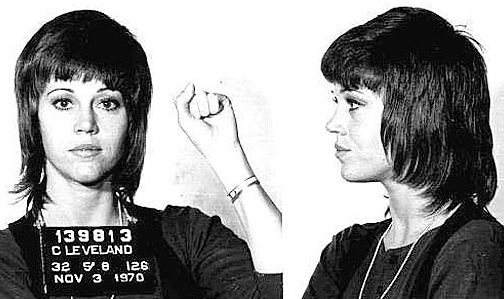 JANE's memories transmitted to her replacement:

"Jane Fonda has revealed she was forced to participate in sexual threesomes against her wishes by former husband Roger Vadim. The Hollywood actress claims the late French director, who she married in 1967 before divorcing him in 1973, bullied her into having sex with other women throughout their marriage. Fonda, who pioneered the home exercise video revolution, says on one occasion French director Vadim even ordered a red-haired prostitute from an escort agency to fulfil his sexual fantasies. The 67-year-old star makes the shocking claims in her new autobiography, 'My Life So Far', which will be published in the US next month. In the book, Fonda says her husband constantly badgered her into finding other women they could both have sex with, asking her to assume the personality of the prostitute character she played in 1971 movie 'Klute' - a performance which earned her an Oscar. She writes: "For me to be with Roger Vadim, that meant bringing other women into our bed. It seems shocking that I did that, but I managed to convince myself that it was fine, that it was what I wanted despite the fact it was killing my heart." Fonda - who had one daughter, Vanessa, with her husband, who passed away in 2000 - also blames the "cruel and misogynistic"

Vadim for the eating disorders she battled throughout her life.

She adds: "I ceased eating except for crusts from his bread and rinds from his camembert."

Sexual/mental abuse, starvation and here u have the MK slave, JANE.

This is from Icke's forum:

"... We can begin, I suppose, by noting that Hank served as a decorated US Naval Intelligence officer during World War II, thus sparing Peter the stigma of being the only member of the Laurel Canyon in-crowd to have not been spawned by a member of the military/intelligence community. Not too many years after the war, Hank's wife, Francis Ford Seymour, was found with her throat slashed open with a straight razor. Peter was just ten years old at the time of his mother's, uhmm, suicide on April 14, 1950. When Seymour had met and married Hank, she was the widow of George Brokaw, who had, curiously enough, previously been married to prominent CIA asset Claire Booth Luce.

Fonda rebounded quickly from Seymour's unusual death and within eight months he was married once again, to Susan Blanchard, to whom he remained married until 1956. In 1957, Hank married yet again, this time to Italian Countess Afdera Franchetti (who followed up her four-year marriage to Fonda with a rumored affair with newly-sworn-in President John Kennedy). Franchetti, as it turns out, is the daughter of Baron Raimondo Franchetti, who was a consultant to fascist dictator Benito Mussolini. The countess is also the great-granddaughter of Louise Sarah Rothschild, of the ever-popular Rothschild banking family (perhaps you've heard of them?)

Before moving on, I should probably mention that Hank's first wife, Margaret Sullavan – who was yet another child of Norfolk, Virginia – also allegedly committed suicide, on New Year's Day, 1960. Nine months later, her daughter Bridget followed suit. In 1961, very soon after the deaths of first her mother and then her sister, Sullavan's other daughter, Brook Hayward, walked down the aisle with the next Young Turk on our list, Dennis Hopper... "

Typical MK family I could say... Poor Jane...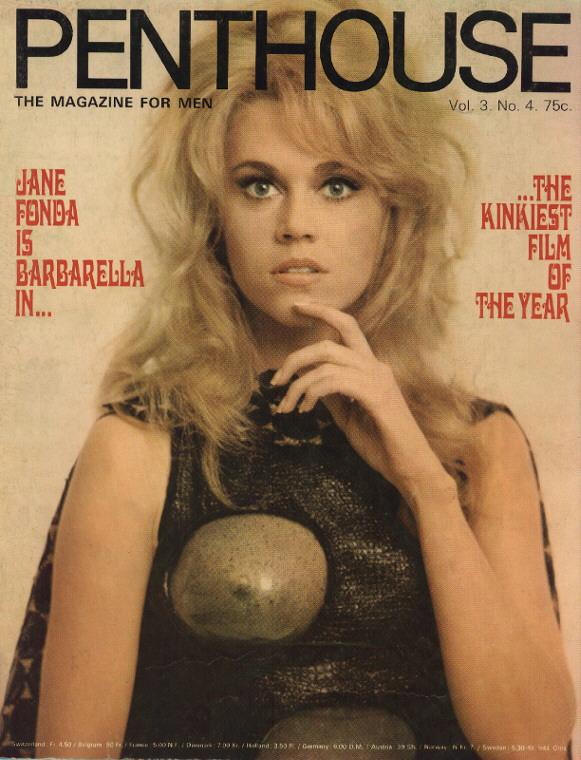 About Jane Fonda and the various possible Fanes......I remember in an interview she did (one of the Fanes probably?) she said that when she first came to Hollywood and tried to get work she was told very plainly that she was going to need to have a LOT of physical alterations in order to be "qualified" to work in the industry. I remember one of the alterations she mentioned was that people told her she was going to have to have her jaw broken and realigned to be considered camera worthy. She did not mention in this interview if she had agreed to have this process done, but she said it in a very matter of fact way, as if starlets having their jaws broken was absolutely a commonplace occurence in the 1960's in the Hollywood mill.

Now, of course, this was probably a Fane telling this story - because I watched this interview sometime in the late 80's or early 90's, and she was probably replaced at least once by that point. Perhaps she said this to explain aware the severe differences in her face shape between her early days as a starlet and later times.

But it really struck me - we tend to think of things like nose jobs, breast jobs, and the like as relatively newish required procedures for starlets. But this stuff has been pretty commonplace since at least as far back as the 1950's/1960's. Jaws broken? Sounds pretty extreme, doesn't it?

Another thing that struck me in that Fane interview was how calm and unconcerned she was describing this stuff - sure speaks to the mind control that wannabe celebs step into where they will do literally anything to their bodies to get work in Hollywood - and the horrible enslavement of the women, too.

It has long been rumored that Marilyn Monroe was an early recipient of silicone injections to her body/torso - the early version of a boob job - and that chronic pain stemming from this procedure was part of what nearly drove her mad, led to her severe emotional ups and downs, and her drug and alcohol addictions. I think it might well be a contributing factor if Farilyn the replacement had all of that stuff done to her. (I'm not talking about the original Norma Jane here, obviously.) [2010] Close Encounters with Celebrities & Show Business by 'feliciag'