Julia Gillard
Australia
[2014 April] Bob Carr's texts to Gillard reveal 'extraordinary' influence pro-Israel lobby had on former PM Former foreign minister Bob Carr has published private text messages between himself and Julia Gillard to reveal the "extraordinary" level of influence the pro-Israel lobby had on the former prime minister's office......Reproducing private text messages, Mr Carr suggests Ms Gillard's support of Israel was so immovable that she would not even allow him to change Australia's vote on what he considered to be a minor UN motion.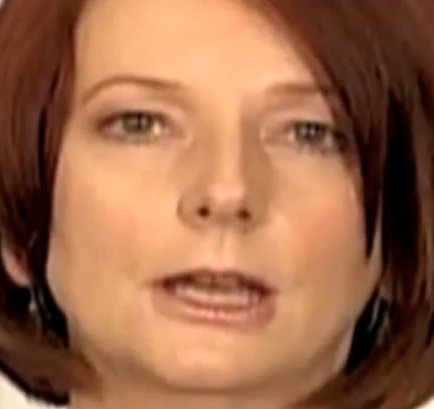 Reptile eyes (slits) http://www.youtube.com/watch?v=j7Ca8CjQmBg


Fluoride Dr. John Yiamouyiannis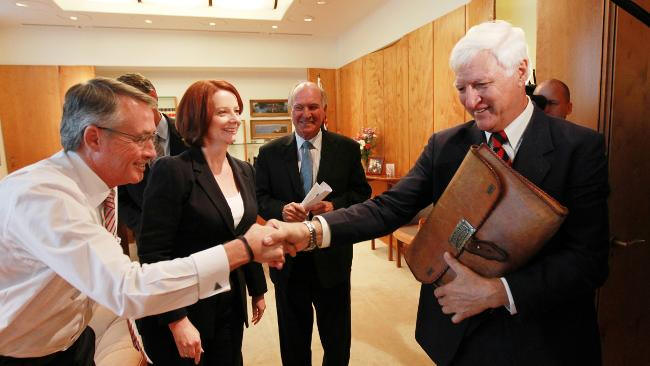 [2010 Aug] The attached photo appeared in The Australian newspaper online today in the following link:
It shows Labor Party MP and Treasurer Wayne Swan and Independent MP Bob Katter exchanging Masonic handshakes in the presence of ex-Satanic lodge head and toilet vampiress , Australian Prime Minister Julia Gillard.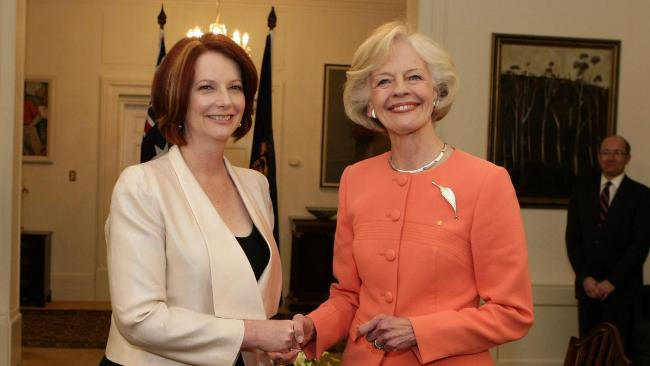 Aussie leaders Julia Gillard with Governor-General Quentin Bryce at her swearing-in as PM at Government House.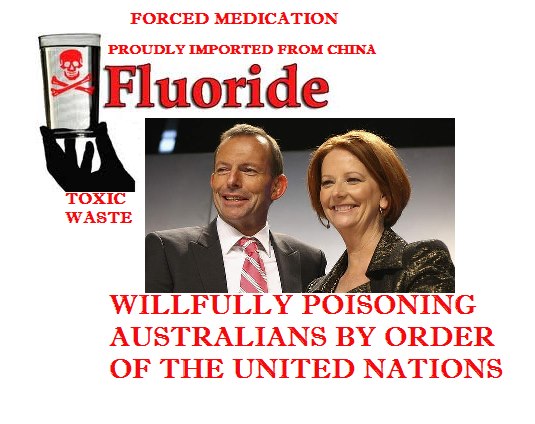 Fluoride