Jim Marrs
Website http://www.jimmarrs.com/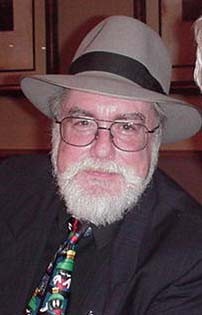 Jim Marrs: Another Gatekeeper Shows His Colors (May 31, 2010)
Interview
http://link.brightcove.com/services/link/bcpid1390897740/bclid1396506021/bctid1396506020
Barack Obama Is Qualified To Be President... Isn't He? by Jim Marrs

Project Camelot Interviews Jim Marrs http://www.youtube.com/watch?v=g2v0cu8pQOc
Books
THE ALIEN AGENDA by Jim Marrs
The Terror Conspiracy: Deception, 9/11 and the Loss of Liberty By Jim Marrs
Rise of the Fourth Reich - Jim Marrs
Psi Spies by Jim Marrs
http://www.jerrypippin.com/UFO_Files_jim_marrs.htm
"Can remote viewing locate Osama bin Laden? Yes. A former trainer of the U. S. Army's remote viewing Psi Spies unit was in New York on the morning of 9/11. Needless to say, he was quite upset with what had happened. He told me personally that he contacted people deep within the government and told them, 'You give me the word and I will locate Osama bin Laden.' And he was told, 'No, no, no, don't do that. We don't want that.'" - Jim Marrs, Author, Psi Spies © 2007.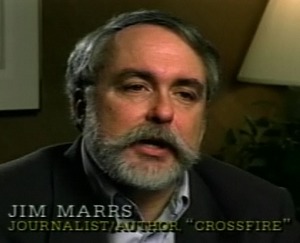 Jim Garrison Tapes (Video)
Photo analyst Jack White demonstrates that the famous 8mm film of the JFK assassination taken by Abraham Zapruder was altered and parts of it fabricated.