NATO
War Inc
Caught: NATO Mercenaries Fighting for Kiev
[2012 March] Reptilians: NATO's Secret Force? This is an updated testimony of Matt R., a milab who has had reptilian encounters within a military training framework. He believes that NATO may have used reptilians in urban warfare training, and can use these forces in situations of massive civil unrest. A frightening prospect.
[2014 Dec] Were NATO Dogs Used to Rape Afghan Prisoners at Bagram Air Base?
THE MILITARY IN ALLIANCE WITH THE DRUGS GANGS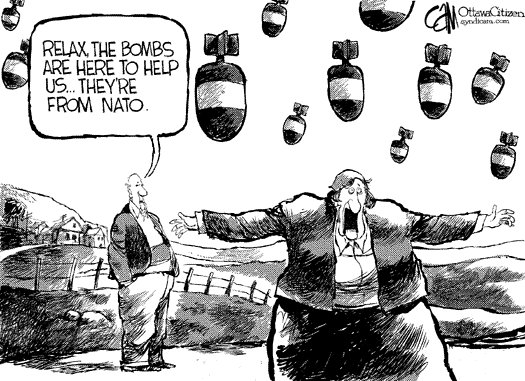 [2009] NATO: slaughter of civilians and drugs
[2005] NATO's Secret Armies - Operation Gladio and Terrorism in Western Europe by Daniele Ganser
[2004] Nato force 'feeds Kosovo sex trade' Amnesty said Nato soldiers, UN police, and western aid workers operated with near impunity in exploiting the victims of the sex traffickers.
Books
[2005] NATO's Secret Armies - Operation Gladio and Terrorism in Western Europe by Daniele Ganser
[2012] Gladio, NATO's Dagger at the Heart of Europe: The Pentagon-Nazi-Mafia Terror Axis by Richard Cottrell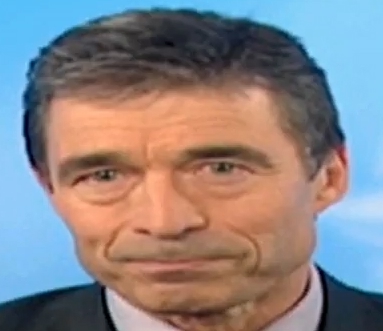 Anders Fogh Rasmussen Reptile eyes (slits) Reptilian NATO chief Rasmussen http://www.youtube.com/watch?v=IbdMLjb_GwI http://youtu.be/V4b35enC2c8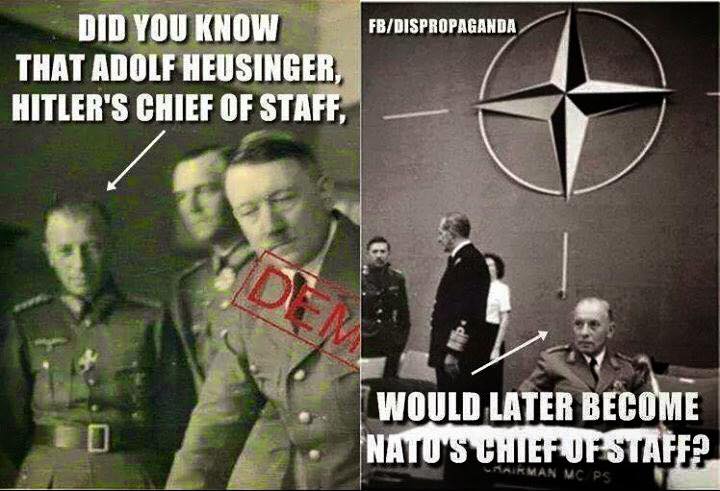 Heusinger, Adolf