Car accidents Clones Paul Starr
Paul Starr, Make-Up Guru to Jolie, Others, Found Dead

Hollywood Icon was 48; Cause of Death Unknown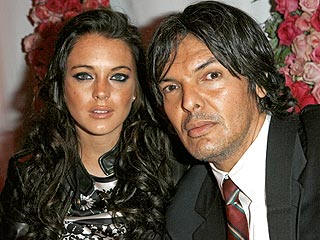 Aug 2008

RTE Entertainment is reporting that Paul Starr was found dead of unknown causes. Starr was a well-known make-up artist to celebrities Angelina Jolie, Mariah Carey and Renee Zellweger.

The article goes on to report that, according to US magazine, Starr, 48, was found in his Los Angeles apartment after friends alerted authorities because they had not seen him for several days. It was necessary to break down the door to get to him.

Working in the make-up industry in Hollywood for over 20 years, Starr had earned the respect of the top stars.

Paul Starr wrote a book called "Paul Starr on Beauty Conversations with Thirty Celebrated Women". In his book Angelina Jolie wrote: "...we talked about everything but the photo shoot (such as) global issues, babies and human rights. Also, as part of her praise for Starr, Jennifer Garner said: "...he's done my face a thousand times and never repeated a look...I have never felt more like the best version of myself than when Paul has made me up".

In researching Paul Starr, he truly was an industry make-up icon. His on-site biography is that of a superstar.

When the issue is musicians, Starr has worked with Joni Mitchell, Sting, Mick Jagger, Sheryl Crow and David Bowie among others. His resume with respect to celebrities would include well over a hundred people including Jennifer Aniston, Jessica Alba, Kate Winslet and Sarah Jessica Parker. He has worked with several noted producers and directors including Spike Lee and Tim Burton.
Starr certainly created an impressive body of work and it would probably relate to his acknowledged goal to "reveal rather than hide" his clients.
While I'm not a movie star, I think I have some idea of the relationship that Starr had with his clients.
Ever since we were old enough to get a haircut on our own, most of my friends and I went to the same barber. It had to do with how well he made us look, yes, but also, your barber was "your barber." He would have an ongoing dialogue with you about your life every time you came in."

I wonder if any clue could be found in his book...


"Soon after the death of LeRoi Moore, makeup artist Paul Starr was found dead in his apartment in Los Angeles yesterday

Few details of his death are available at the moment, as even his age is questionable, though he was believed to have been 48.

According to a friend, the man who worked for famous clients such as Jennifer Garner and Angelina Jolie hadn't been heard from in several days. After numerous attempts to contact Starr, the door to his home was broken down and his body found. The cause of death is unknown.

In over two decades as a makeup artist, Starr worked extensively in fashion and film. He took part in fashion shows for designers Jean Paul Gaultier, Vivienne Westwood and Dolce & Gabbana.

Starr also wrote a book called Paul Starr on Beauty: Conversations with Thirty Celebrated Women.

Paul Starr Biography

Drawing his inspiration from film, art, and a keen observation of everyday life, Paul Starr's palette has been colored by twenty years of experience, and his canvas has included everyone from ladies who lunch to movie stars, rock stars, and supermodels. Whether utilitarian or transformative, his makeup eschews disguise in favor of revelation.

Starr's technique reflects the beauty of uniqueness and individualism. Internationally, he has keyed fashion shows for Jean-Paul Gaultier, Vivienne Westwood, and Dolce & Gabanna, while helming multiple shows—including Halston, Sass & Bide and Jenny Kayne—for New York and Los Angeles Fashion Weeks. Starr has worked with the most influential photographers of his generation, including Herb Ritts, Helmut Newton, Jean-Baptiste Mondino, Stephane Sednaoui, David LaChapelle, Michel Comte, Patrick Demarchelier, Paolo Roversi, Nick Knight, Annie Leibovitz, Peter Lindbergh, Ellen Von Unwerth, Albert Watson, David Bailey, and Richard Avedon. He was privileged to work with both George Hurrell and Horst P. Horst on some of their final sessions, classic images that will endure for generations.

Starr's collaborations with commercial, film, and video directors such as Tim Burton, David Fincher, Mark Romanek, Paul Hunter, and Spike Lee have helped define a look for the past two decades. Drawn to strong-minded and unique women, his video reel is like another artist's Greatest Hits, including Madonna, Bjork, Gwen Stefani, Britney Spears, Jill Scott, Toni Braxton, Sheryl Crow, Lauryn Hill, and Joni Mitchell. His male resume—including David Bowie, Mick Jagger, Sting, and Boy George—is no less singular. Starr leaves his mark of distinction on the best advertising campaigns as well, including Prada, Yves Saint Laurent, Chanel, L'Oreal, Estee Lauder, Lancome, Calvin Klein, Victoria's Secret, Hugo Boss, and Levi's.

Actors are the bread and butter of any Hollywood makeup artist, and Starr's client roster includes the best of the new breed, established stars, and enduring legends, including Scarlett Johansson, Cameron Diaz, Jessica Alba, Angelina Jolie, Jennifer Garner, Salma Hayek, Renee Zellweger, Jada Pinkett Smith, Britney Spears, Brooke Shields, Anjelica Huston, Sophia Loren, Michelle Pfeiffer, and Jane Fonda.

As founding Beauty Editor of Flaunt magazine from 1998-2001 Starr enlarged his scope to include photo production, art direction, and interviewing; coordinating monthly pages that ranged from male grooming editorial to a conversation with makeup artist and beauty mogul Shu Uemura. In 2002 Starr became the first makeup artist to work in-house with cosmetics giant Estee Lauder. As head of their National Makeup Artist team, he advises on product development; selects, coordinates and trains the elite Makeup Team, and makes personal appearances nationwide. Starr's first book Paul Starr: On Beauty, will be published in Fall 2005 by Melcher Media.

In the ephemeral world of fashion and celebrity, Paul Starr has created a lasting body of work both recognizable and distinct. His creativity comes from a mind never at rest, and a personality unwilling to settle for obvious answers or the easiest solution. Paul Starr gives lie to the maxim that the words "makeup" and "artist" should never be combined. With him, they are the most comfortable of bedfellows.

PHOTOGRAPHERS AND DIRECTORS

Marc Abrahams, Miles Aldridge, Richard Avedon , David Bailey, Tim Burton, Walter Chin, Michel Comte, Patrick Demarchelier, Sante D'Orazio, Andrew Eccles, Sean Ellis, Robert Erdmann, David Fincher, Larry Fink, Robert Fleischauer, Liz Friedlander, Greg Gorman, Alexei Hay, David Hogan, Marc Hom, Horst P. Horst, Paul Hunter, George Hurrell, Paul Jasmin, Nick Knight, David LaChapelle, Brigitte Lacombe, Spike Lee, Annie Leibovitz, Dah Len, Peter Lindbergh, Melodie McDaniel, Dave Meyers, Jean-Baptiste Mondino, Helmut Newton, Dewey Nicks, Andre Rau, Jeff Reidel, Bob Richardson, Herb Ritts, Matthew Rolston, Mark Romanek, Paolo Roversi, Norman Jean Roy, Warwick Saint, Stephane Sednaoui, Elfie Semotan, Floria Sigismondi, Julie Taymor, Ellen von Unwerth, Max Vadukal, Albert Watson, Cliff Watts, James White, Hype Williams.

EDITORIAL

Allure, American Vogue, Arena, Big, British Vogue, Cosmopolitan, Details, Dutch, Elle, Esquire, Flaunt, French Vogue, German Vogue, Glamour, GQ, Harper's and Queen, Harper's Bazaar, i-D, In Style, Interview, Jane, Marie Claire, Numero, Nylon, Premiere, Rolling Stone, Spin, Tatler, The Face, Vanity Fair, Vibe, W.
CELEBRITIES AND MUSICIANS

Jessica Alba, Pamela Anderson, Jennifer Aniston, Fiona Apple, Courtney Cox-Arquette, Patricia Arquette, Rosanna Arquette, Erykah Badu, Mischa Barton, Drew Barrymore, Kate Beckinsale, Annette Bening, Bjork, David Bowie, Lara Flynn Boyle, Toni Braxton, Giselle Bundchen, Naomi Campbell, Mariah Carey, Helena Christensen, Jennifer Connelly, Sofia Coppola, Sheryl Crow, Kristin Davis, Catherine Deneuve, Cameron Diaz, Celine Dion, Faye Dunaway, Linda Evangelista, Eve, Fergie, Jane Fonda, Jodie Foster, Jennifer Garner, Boy George, Amanda Ghost, Macy Gray, Daryl Hannah, Deborah Harry, Anne Hathaway, Goldie Hawn, Salma Hayek, Antony Hegarty, Jennifer Love-Hewitt, Lauryn Hill, Paris Hilton, Kate Hudson, Anjelica Huston, Lauren Hutton, Iman, Chris Isaak, Janet Jackson, Michael Jackson, Mick Jagger, Scarlett Johansson, Elton John, Angelina Jolie, Catherine Zeta-Jones, Milla Jovovich, Chaka Kahn, Norma Kamali, Catherine Keener, Nicole Kidman, Gladys Knight, Diane Lane, Jessica Lange, Avril Lavigne, Annie Lennox, Heather Locklear, Lindsay Lohan, Jennifer Lopez, Sophia Loren, Courtney Love, Madonna, Marilyn Manson, Shirley Manson, Kylie Minogue, Joni Mitchell, Alanis Morissette, Kate Moss, Brittany Murphy, Stevie Nicks, Cynthia Nixon, Sarah Jessica Parker, Dolly Parton, Tatiana Patiz, Michelle Pfeiffer, Natalie Portman, Prince, Christina Ricci, Nicole Richie, Isabella Rossellini, Meg Ryan, Winona Ryder, Claudia Schiffer, Brooke Shields, Elizabeth Shue, Britney Spears, Gwen Stefani, Sting, Lee Lee Sobeiski, Elizabeth Taylor, Charlize Theron, Uma Thurman, Justin Timberlake, TLC, Marisa Tomei, Christy Turlington, Shania Twain, Liv Tyler, Naomi Watts, Rachel Weisz, Kate Winslet, Reese Witherspoon, Renee Zellweger.
VIDEOS AND COMMERCIALS


ADVERTISING

Armani, Avon, Bisou Bisou, Chanel, Dolce & Gabbana, Drakkar, Estee Lauder, Gap, Gaultier, Guess Jeans, Hugo Boss, Joop!, Kodak Gold, L'Oreal, Lancome, Levi's, MAC Cosmetics, Maybelline, MTV, Nike, Neutrogena, Oil of Olay, Paul Mitchell, Prada, Revlon, Salon Selectives, Victoria's Secret, Wella, YSL.
http://doppels.proboards.com/index.cgi?board=general&action=display&thread=222