A new gifter near Jakarta says this single array is near his house and asked me if they are HAARP towers.
He's particularly interested in the function of the complicated wire system between them (that you can just make out in the third shot).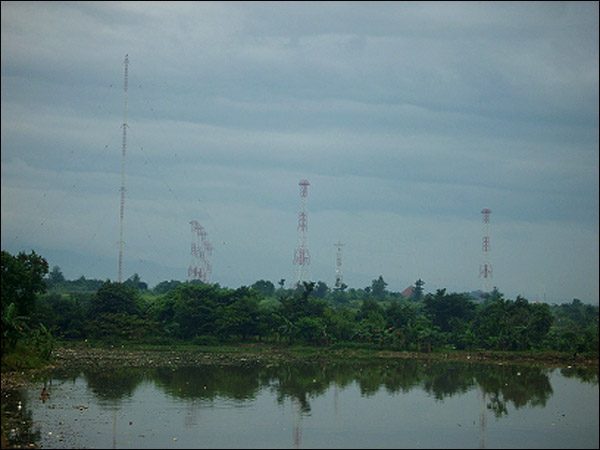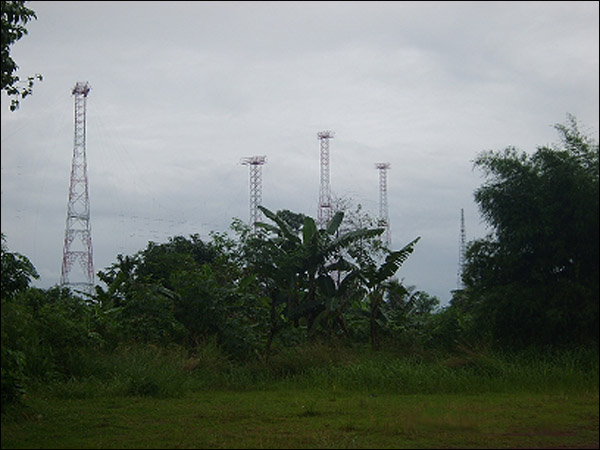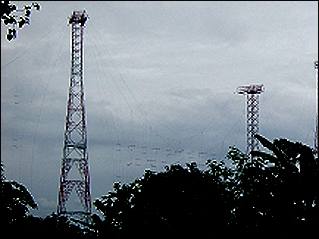 For all the towers I've gifted; I'm afraid I'm still no expert on their purported functions and just bust them regardless.

Can anyone hazzard a guess as to what these are?

Dan.