After about nine months of trying to get together and do this, Carol and I spent last weekend playing with her aura camera and taking pictures of my aura while wearing the different energy bracelets. It was a lot of fun and we ended up with some great pictures. You can check them out on my site at
www.donebydooney.com/auraphotos.html
Here's an example of me wearing the Grounding bracelet: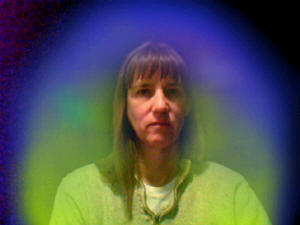 And here's what my aura looked like after about three hours of wearing the different bracelets and then taking them off: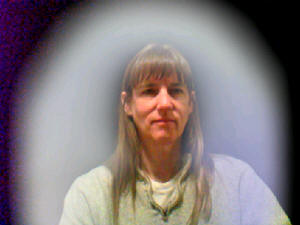 After seeing this photo I realized why Stevo's business has been less affected by the months-long slowdown that has affected a lot of the orgonite vendors. He wears 16 or so of my bracelets 24/7, and seeing how wearing a bunch of bracelets affected my aura in this picture explained to me how he is able to keep his space so clear.
Many, many thanks to Madame Carol for the use of her camera and for evaluating each picture so that I could put that information on my website along with the pictures. I think this is a good tool to help people understand how the bracelets work.
Enjoy!
Dooney