Conflagration Kills Pentagon Cybersecurity expert and grandchildren
Posted by Robert O'Dowd on January 22, 2015
Did He Find Out Something We'll Never Know?
___
[ Editor's note: Robert O'Dowd, Salem-News.com reporter, brings us more fuel for the bonfire of disbelief, exploring this tragedy that took the lives of a man, his wife and their grandchildren in one of the placid, upscale and friendly boating neighborhoods near the Chesapeake Bay. The following story was originally published by the All News Pipeline, "Pentagon CyberSecurity Expert And Family Killed In Fire! Did He Find Out Something We'll Never Know?"These are beautiful neighborhoods, virtually free of crime or tempest, and populated by the elite professionals at the top of their fields who have provided expertise for the functioning of the US government. They are often the best of the best, contracted from the esteemed top echelons of scientific and computing circles.
Their well-made homes are outfitted with good wiring. But, of course, any house can be levelled to ashes with a few good mosquito drones carrying 10 milliliters of high-tech accelerant. It will be interesting to see how this investigation is handled, or if is Wacoed… Erica P. Wissinger ]
________________________________________
An extremely sad story today out of Annapolis, Maryland, as we learn of the apparent deaths of Mr. Don Pyle and his wife Sandra and 4 of their grandchildren, after what is now being called a 'suspicious fire' broke out at their $9 million dollar waterfront mansion called 'The Castle.'
This sad story has suddenly taken a 'conspiratorial' turn after it was learned that Mr. Pyle was the Chief Operating Officer of Science Logic, a company thatmonitors the online networks of both the FBI and the Department of Defense.
Specialists with the Bureau of Alcohol, Tobacco, Firearms and Explosives now say the fire is 'suspicious' - partly because of how quickly it ravaged the home.
With cyber-security HUGE news in this day and of CENTCOM 'hacked by ISIS' during an Obama cybersecurity speech and the Obama White House attempting to clamp down further upon the internet in their latest attempts to 'protect us', the emerging facts surrounding this story scream of another assassination in this Orwellian age we live in.
We certainly have to wonder, what did Mr. Don Pyle know, or recently find out, via his role as C.O.O. of a company monitoring the activities of the FBI, Pentagon and the Department of Defense? Were Mr. Pyle and his family 'taken out' by Russian Spetsnaz sent to America to cause havoc and create mayhem before the final 'takedown' of our nation?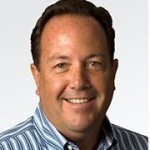 Don Pyle, Chief Operating Officer for ScienceLogic
We were warned that they would be coming to America to do just such things as arson and assassination. This one certainly doesn't sit right as warned further in the video report.
Sources at the bureau told CNN that the fire engulfed the mansion so fast that they suspect chemicals may have been used to accelerate the burning.
The official in charge of the ATF's investigation would not confirm whether the blaze was suspicious to DailyMail.com.
Special Agent William McMullan said that specialists from across the country were headed to Annapolis, and would send in trained dogs to sniff out any traces of accelerant chemicals, which would help determine whether the blaze could have been a deliberate attack.
____