Crowley, David (Movie Director)
David Crowley, Army Veteran and Gray State Movie Director and Family Found Dead
Posted by Robert O'Dowd on January 20, 2015
Independent film producer David Crowley and his family were found dead in their home on January 17, 2015. Many of his followers suspect murder.
(APPLE VALLEY, MN) – On January 19, 2015, Live Free Or Die – All News Pipeline reported the death of screenwriter David Crowley, Komel Crowley, his wife, and 5-year old daughter.
David Crowley, the writer and independent film director of Gray State, was found dead of gunshot wounds along with his wife and 5-year old daughter by a neighbor on January 17th. Screenwriter David Crowley, age 29, along with Komel, his 28-year old wife, had not been heard from since Christmas.
Crowley was an independent film producer and writer. Gray State, his movie trailer on utube, had over one millions views as of today. The movie trailer cost $6,000. David Crowley died before he could raise the funds to produce the full feature film.
David Crowley, an Army veteran, said on a Alex Jones interview in 2012 that the film will not portray the military as an evil force but will take place after a societal collapse. Think FEMA camps, martial law, guillotines, revolution, mind control and you're in the right ballpark.
There's no information on whether a treatment and screen play was completed. Many of his followers believe that he and his family were murdered in cold blood.
Numerous law enforcement agencies are investigating the causes of death, but police have yet to release a statement. They are reportedly treating the death as "suspicious," notes the Daily Mail.
A Facebook page, "Justice for David Crowley of Gray State" inequitably states that David Crowley and his family were murdered and suggests ways for followers to help with the cause:
For starters here is what we are looking to do to help Gray State. We are asking all of our followers to do these two things:
1. Share the Gray State and Gray State [sic]: The Rise pages with your friends. Do everything you can to bring this project to light. They need our support more than ever right now. They are working towards a good cause, to expose the rising police state that is a threat to American citizens.
2. Share this page with as many people as you can. Get the word out! David Crowley did not murder his family, nobody is buying their bullcrap story.
We are in contact with a lot of key people who can really make a difference with this, including getting some independent media coverage. We have to all come together and let the team at Gray State know that we are behind them!
A neighbor discovered the bodies after gathering packages that were sitting on the front steps when he looked inside and saw the bodies. The Crowley family had not been seen Christmas.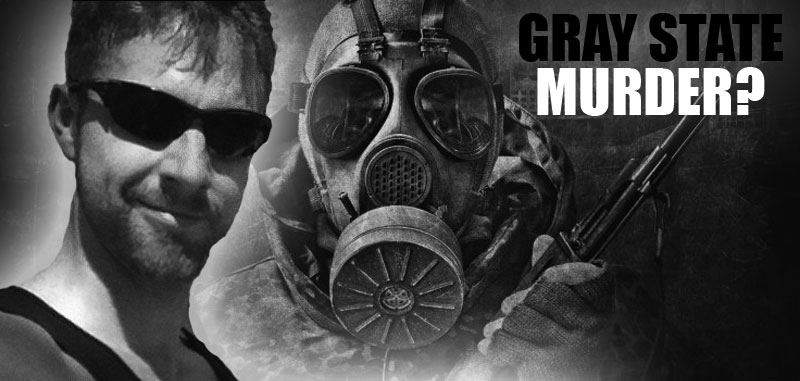 Who murdered the Crowley family?
The Live Free Or Die – All News Pipeline story, Gray State Movie Writer/Director Found Dead! Wrote Martial Law – FEMA Camp Movie! Another Watchman Brought Down?" said the murders were done by the New World Order or NWO:
With 'watchmen' and US Patriots/Veterans now under what appears to be a well-coordinated assault to silence them, were the deaths of Crowley and his wife and child another such move by a NWO now desperate to continue their long-held plans?
The controversial movie 'Gray State' featured a post-collapse America descended into a full-fledged police state with FEMA camps, martial law and Americans rejection of the 'police state' en masse, frustrated with government lies and corruption and a movie that many say strayed too close to America's future reality. Were these deaths REALLY murder suicide or something MUCH more sinister? The 1st video below from xrayultra gives us the story of the death of Crowley and family in more detail while the 2nd video below is the viral 'official concept trailer #1′ for Gray State. More below videos.
Featured in the trailer are scenes of US military patrolling American streets, cameras in private homes, the introduction of mandatory RFID chips used for identification, trackingand more as well as economic collapse.
The film covers elements of conspiracy about FEMA camps which refer to the militarizedpolice state response to civil unrest including forced detention camps and the liberal use of deadly force against unarmed people.
The film concept was more than 5 years in the making and after going public on Facebookin 2011, a popular trailer was released in August 2012 and now has nearly 1 millionviews.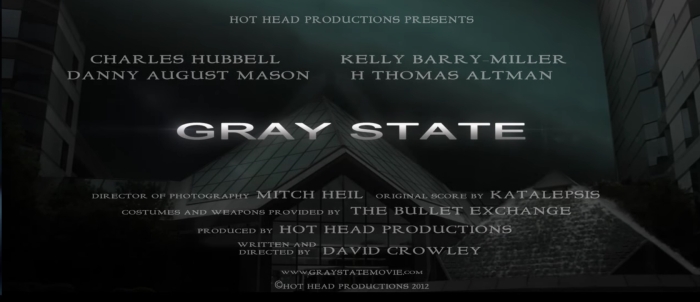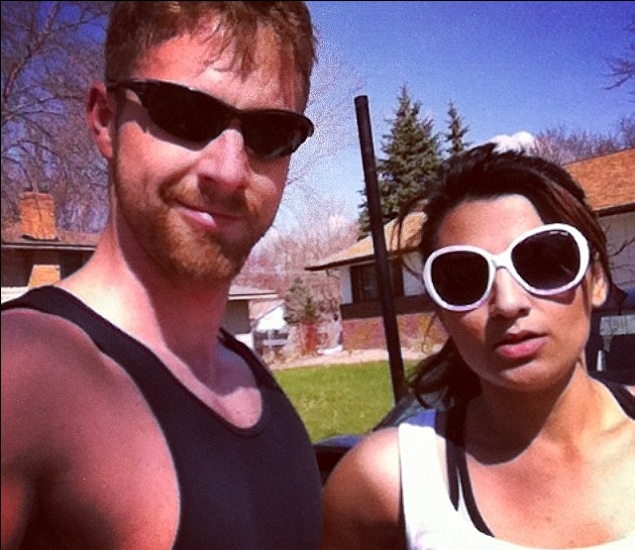 DAVID AND KOMEL CROWLEY
David was a Army veteran who served in Iraq and Afghanistan.
David Crowley and Gray State co-producer Danny Mason were interviewed on the Alex Jones Show in September 2012: