Lessons from Neary controversy..

The controversy over the high level of Caesarean hysterectomies performed by an obstetrician at Our Lady of Lourdes Hospital in Drogheda first came to attention in 1998. It has taken until now for the Medical Council, which polices doctors' behaviour, to rule that consultant obstetrician, Dr Michael Neary be struck off the medical register for professional misconduct.
Successive Health Ministers must also share the blame for not introducing, as promised, new laws to allow better monitoring of doctors by the Medical Council.
Trust in doctors has been lost in Ireland due to the blood infection scandal, the organ retention controversy and high-profile lawsuits.
The fact is that once a doctor qualifies, there is no formal mandatory procedure to ensure that he or she remains competent. Currently, the Medical Council catches bad doctors - after patients have been hurt or have died. This can not continue to be the case.
The alarm bells in this controversy were first raised at the hospital in late 1998, not by medical colleagues, but by two student nurses. In some respects, they risked their future careers by challenging a medical consultant. A Caesarean hysterectomy is a very rare emergency procedure involving the removal of the womb and ovaries to stop uncontrolled bleeding. After being notified of the issues, the Medical Council suspended Dr Neary from the register in early 1999, pending a formal inquiry by its Fitness to Practise Committee.
Initial inquiry
Meanwhile, after the complaints were reported to the North Eastern Health Board, (which had taken over the running of the hospital from the Medical Missionaries of Mary) an independent review was ordered. It was conducted by thee members of the Institute of Obstetricians and Gynaecologists (IoG). While the result of that review in 1999 found that Dr Neary had a high rate of Caesarean hysterectomies which was 'clinically unacceptable' it did recommend that he be allowed back to work with certain conditions. No patients were interviewed as part of that inquiry. The inquiry found that Dr Neary performed close to 40 Caesarean hysterectomies over a six year period.
After this report, the North Eastern Health Board set up a helpline for those affected and a support group was also set up by women who had been treated by Dr Neary.
Women spoke of shock and devastation at the news and the fact that they would never be able to have children after having an unnecessary hysterectomy. For others it also meant the early onset of the menopause.
In his defence, Dr Neary said that he had been working hard for many years; his ready availability in the hospital exposed him to a lot of emergency work; he had little time for postgraduate education and he undertook work over and above his expected clinical responsibilities. However, the inquiry by the IoG team had found that he overestimated blood loss in patients.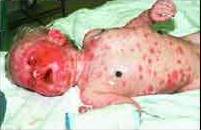 Medical Council – internal report critical of its handling of the Neary controversy.
The Medical Council has now ruled that Dr Neary was guilty of professional misconduct in relation to 10 female patients who had their wombs removed. It has decided that he be struck off the register. Dr Neary has 21 days in which to appeal this decision to the High Court. If he does appeal, the case will be reheard in full, but this time in public. The Medical Council inquiry was held in private.
Medical Council President, Dr Gerry Bury has said that if the Council has made any mistakes in dealing with the case, it apologises. In fact, a recent private report, commissioned by the Medical Council, on its handling of the Neary case, was highly critical of the Council. The report, conducted by former Attorney General, Harry Whelahan SC, found that some complaints made against Dr Neary were not acknowledged, at times not recorded and there were long delays.
Mr Whelahan said that the fragmented way the Neary inquiry was conducted and the length of time it took had caused a sense of disillusionment. He has recommended a standard procedure for dealing with future complaints from patients.
In some respects, the Medical Council has its hands tied under current legislation and does not have the resources or structures to stop doctors working if there is a risk to patients.
State - failure to act
This controversy also raises big questions about how the State ensures that patients are properly protected from doctors who may have lost the ability to perform to an acceptable standard. Since 1989, the Medical Council has asked successive Health Ministers to introduce new legislation to give the Council new powers to act against doctors who place people's lives or health in danger. For well over a decade, despite repeated promises, the Department of Health has failed to produce that vital legislation. Over that time we have seen the astonishing Dr Harold Shipman affair in Britain, the scandal over the deaths of children at the Bristol Royal Infirmary and many controversies here too.
It is time that our Government took the protection of patients seriously and gave the Medical Council powers to act before more people get hurt by bad doctors. There is also a need to allow Medical Council inquiries to be held in public and generally more openness in relation to how inquiries are proceeding. We need to see more 'lay' members on the Fitness to Practise Committee of the Medical Council and a system that allows speedier inquiries.
Public inquiry
The pressure is also mounting for a public inquiry into the Neary case and related matters at Our Lady of Lourdes Hospital in Drogheda. This hospital has been at the centre of several controversies in recent years, some of which have still to complete their course in the courts and can not be referred to here for legal reasons. To restore public confidence, the Health Minister now needs to act on calls for a proper investigation into the unit at Lourdes. He also needs to meet his Department's long-standing commitments in relation to new legislation.
With some 60 other cases pending in relation to Caesarean hysterectomies, this is a controversy that will run for some time. Of concern is the fact that in around 20 per cent of cases, the medical files relating to the women have gone missing.
Many questions remain unanswered: why did it take so long for the difficulties to be spotted and the authorities notified? why were no controls in place to spot problems in the hospital unit? Why did it take the Medical Council so long to rule on the matter? So many questions, so much hurt and the final cost will be very high indeed.
* Fergal Bowers is editor irishhealth.com
eileen(faulknere) Posted: 01/08/2003 18:25
I belive that this is not just about Dr Michael Neary but the unit n Our Lady of Lourdes Hospital in Drogheda in the Seventys Eighties and Ninties.
Anonymous Posted: 03/08/2003 22:53
i would like to know what consultants stood by or gave reports supporting dr neary as i believe three irish obstetricans having looked at 9 cases reported they were 'without fault' and a uk obstetrican reported on the same 9 cases that there were 'major concerns'
Anonymous Posted: 06/08/2003 15:00
I am also very concerned that 3 Irish gynaecologists/obstetricians who reported on the 9 cases reported that they were \"without fault\" and I am concerned that they did not speak out against one of their own Surely they were not condoning the high level of caesarean hysterectomies being performed by Dr Neary. I am really disappointed in the medical profession as a result of all this and I also feel very upset that women of my own generation were treated like \"pieces of meat\" by a man who thought he was \"God\" and spoke to them as if they were inferior beings!!
Anonymous Posted: 06/08/2003 16:16
I would like Eileen to explain more on what she means.
John(seamed) Posted: 06/08/2003 19:15
The culture of secrecy in the Lourdes over the last few decades has allowed any amount of poor practice to occur. A major change in the atmosphere there is long overdue.
John(maddenj) Posted: 06/08/2003 19:17
The Medical Council still has a long way to go. I am amazed at how quick it has been to jump to its own defence over the Neary controversary. It has been given the privilige to regulate itself. With this comes responsibility. Responsibility that it has failed to meet. Not for the first time either, this case just happens to have a very high profile. This is the tip of the iceberg and hopefully the house of cards will be tumbling soon. What can we say to the victims in this? I think the whole country feels for the women so brutaly mutilated. No amount of financial recompense can numb a pain of this magnitude. I hope the members of the Fitness to Practise Committee can sleep at night. The public must get Consultants down off their pedestals and ALWAYS demand second opinions. Correct me if I am wrong (Ed.) but is this not just one of our many basic entitlements under the 1992 Charter of rights for hospital patients?
Anonymous Posted: 07/08/2003 08:04
I myself was treated by Dr Neary and always found him very competent. However, this is a very serious matter and I am glad it was stopped before any other women's lives were ruined.
Anonymous Posted: 09/08/2003 23:29
As a former patient of Dr. Neary, a man in whom I placed my complete trust - he delivered my children and \"saved my life\" I was also one of the people that was \"lucky not to be going home in a box\". He performed a Caes/ hysterectomy on me and like the rest of us was led to believe that he saved my life and that of my children, but it was only on receipt of my medical files from the hospital, that my eyes were opened to what had been told to me. Whether or not I would have had more children is not the point - Dr. Neary took that decision from me. Thanking you for listening to our stories - thank you Medical Council - even if it took you over 3 years.
Anonymous Posted: 13/08/2003 12:54
I think that all of Dr. Neary's patients records should be looked at and the enquiry widened. This would give other patients and their relatives the opportunity to pass on valuable information to the Medical Council.
Anonymous Posted: 21/08/2003 20:22
The time taken to investigate this tragedy,merely proves that the nedical council is not capable of policing this sector.Typically,not one consultant voiced concerns, and indeed endorsed one of their own.Is it any wonder the public are pissed off,with all the health scandals.
Michelle(michelle33) Posted: 23/08/2003 23:27
Dr. Neary and Obstetrics I would ask people to consider the person and the behaviour. Do we expect too much from our medical professionals? Insurance shortly will be prohibitive and we will be unable to provide the services. This has serious implications. I would suggest it is time that the cartel - high point criteria that applies to medicine be seriously reviewed. I agree with Noel Dempsey and the science route. Nursing degrees ought to permit the option of entry to medicine. Several of the nurses I know had wanted to study medicine but did not get the points. If you break the cartel, supply and demand alters. The cost of the services reduce. Then the insurance will fall. We must also consider that if within a constitution, a system of checks and balances applies, the same ought to apply to the medical profession. It must be remembered at all times doctors are human; they have one of the highest rates of suicide (nicely concealed) and this in itself states a non supportive system in times of crisis. It is my belief that doctors level of fear regarding depression etc. is suffice for them to exclude their own. i.e. Denial. Reduce salaries; empower others to realise their ambitions and not necessarily on crazy high points. For the people who witnessed what was going on......and this applies in Government; in Religious institutions; in schools, etc. I provide this quote. Try listening to people, if even to speak to a homeless person and just listen to what it is they have to say. My experience is that they talk the language of children i.e. the truth Confucious (Beween 4-5 centuries) 'To know what is right and not to do it is the worst cowardice' There is an epidemic in this country....nobody acknowledges corspondence; nobody listens and hears; nobody goes 'y the book'...... the parameters are there for the widening. I suggest these people stand accountable. As a woman recently returning to Auschwitz remarked about a statue........those who don't react are basically capitulating. We need Ethics revived. Also it is okay to say 'I don't know'. Medicine is the worst offender here. We are all actors on a stage but in some cases therein lies real danger. Michelle
Anonymous Posted: 04/09/2003 22:26
There is hope for the future - pupil midwives saw what was happening, asked why? Result - exposure of this horrific practice of unnecessary hysterectomy. Members of health profession have a legal and moral obligation to 'do no harm'. Perhaps now the culture of secrecy will end and a climate of openness and humility, coupled with patient centre care based on best practice will flourish within our health service. The Consultants who reviewed Mr Neary's case files obviously were more keen on protecting their profession rather that ensuring that patients were safeguarded. Now the Medical Council is ashamed of Mr Neary - do they not also share some blame as the culture of arrogance is tolerated in and by the ranks of the medical profession. Doctors have God given talents but there are not God.
Anonymous Posted: 17/04/2004 18:36
I think a full investigation is nessessary not only from the days of Micheal Neary but to present, there needs to be a full clean out of the hospital, there are doctors working there that are only fit to work as vets.
Anonymous Posted: 20/05/2004 20:39
vets are often better trained