This is an unusual story: a woman named Yana Morgana claims that Lady Gaga is only famous due to her late daughter, Lina Morgana.
That 19-year old committed suicide a couple years ago, but not before she was introduced to the singer (then Stefani Germanotta) in 2007. Yana tells The New York Post that it was Lina's dark, edgy style that inspired Germanotta to become Lady Gaga.
Morgana is now seeking the rights to release the songs her daughter recorded with Gaga.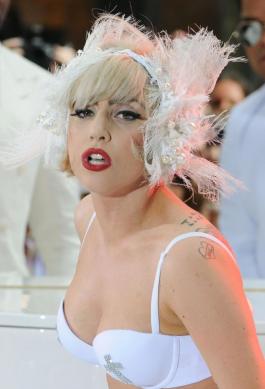 Did Lina Morgana inspire the Lady Gaga we know today?
"I'm doing this because I want to keep her spirit alive," Yana told the newspaper. "Lady Gaga is holding Lina's soul, and I want her soul to be free."
Added the grieving mother: "Every other word she says is from Lina. She talks about having a dark and tragic life, but she had everything she wanted in the world. She went to [the same] high school as Nicky Hilton, her parents were rich. But Lina did have a tough life, and she often talked about her tragic life."
In 2008, within a year of collaborating with Gaga, Lina jumped to her death from the roof of a hotel on Staten Island. Approximately a month later, the world was introduced to the eccentric artist that is Lady Gaga.
Tyler Schwab, Lina's ex-boyfriend, backs up Yana's claim.
"It was the same style, the same look, the same music, the same voice, the same jaw line - the way they expressed themselves," said Schwab. "And I was like, 'Is that Lina?' It was so, so shocking. It was like looking at a ghost."
You can actually check out a music video Lina made below. What do you think?