Norway Massacre and Oslo bombing
False flag School shootings Norway
[22/7/2011. Jewish terror attack against the King David Hotel: 22/7/1946.]
See: Terror Drills that Turned live 7/7 911 Sandy Hook Boston Marathon (2013 April) Paris Nov 2015
See: 11 (22/7)
[vid] The Uncanny Valley and Art Making as Forging Evidence In the New World Order
TWO BREIVIKS; TWO OSWALDS; TWO ATTAS
WITNESSES TO NORWAY ATTACKS TELL OF TWO SHOOTERS
Brevik Whitewash Begins in Norway, Murdoch's Hand Seen
QUESTIONS TO ASK ABOUT THE BREIVIK TRIAL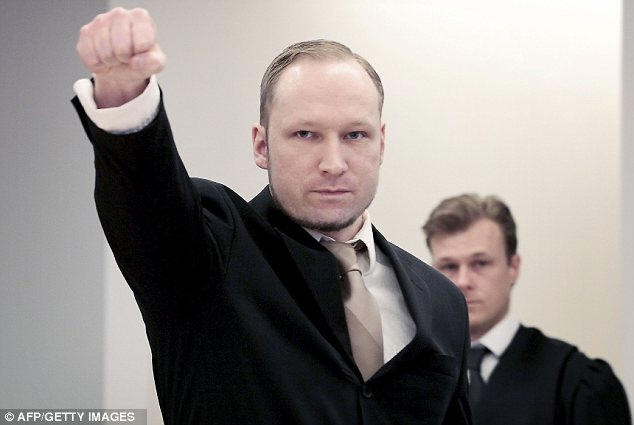 Demonic/satanic eyes
Excellent investigative work from LockupSean: http://dimitrxe.pp.fi/pub/pol/Breivik/
Norway Terror Attacks a False Flag
[2011 Aug] Norwegian Police Confirm Drill Identical to Breivik's Attack
[2011 Aug] Anders Breivik and the Zionist "War on Terror" by Christopher Bollyn
[2011 July] Massacre in Norway: Israel Strikes Back by Joe Quinn
[2011 July] After Oslo: Time to Crack Down On Mossad Terrorism by WAYNE MADSEN The fingerprints of Israeli intelligence are all over the 9/11 attacks on the United States, the 3/22 train bombings in Madrid, the 7/7 transit bombings in London, and, now, the 7/22 attacks in Norway
[2011 July] 22nd July 92 dead. 'Magic Numbers' Yet Again?
[2011 July 25] Multiple Terrorist Bombings In Oslo, Norway — Signature Of Mossad False Flag Al-Qaeda Terror Attack this is a false flag terror attack and the likely suspect for carrying out the operation would be the Israeli Mossad as an act of revenge for supporting Palestine.
Was Norway Massacre a reaction to BDS Israeli Boycott? by Gilad Atzmon
Norway Notes – Updated By Gordon Duff
See:
School shootings [vid] Another strange shooting (Posted after the Virginia Tech shootings) Why are "lone nuts" always such good shots?
[vid] The Assassination of John Lennon. 1 mind control patsy + 1 Mob hitman As a class, lone nut assassins seem to always have lots of spare cash...Which is strange because usually to make money you need to interact with people in a somewhat normal way (have a job, run a real business). They're putting the Norway killer on ice to keep him from "communicating with co-conspirators". Really? Or are they doing it to help them get away? It's an old trick: Focus on the nut while the infrastructure than put him in place melts away. Another famous lone nut case that didn't add up.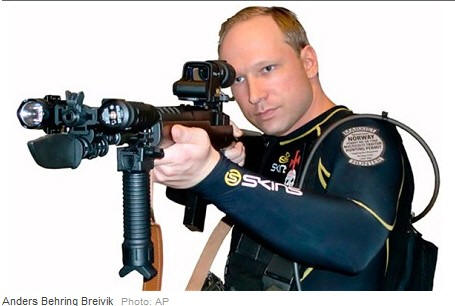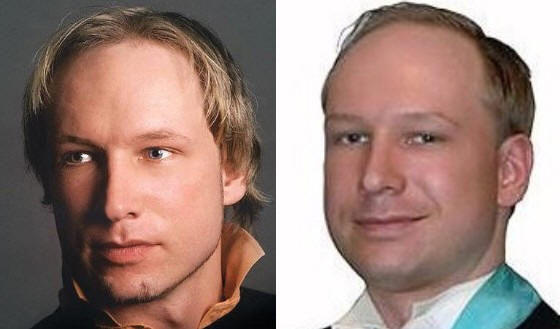 Media (Murdoch) lies: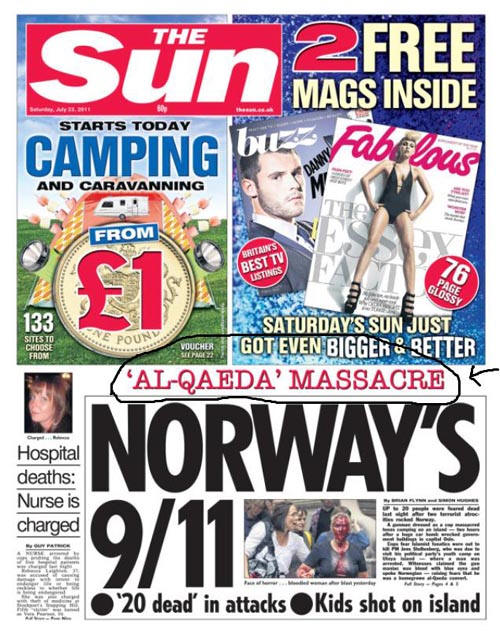 Corporate Media Runs False CIA Story Stating Muslim Group Claimed Responsibility For Oslo Bombings