Was Bulic Forsythe killed to protect paedophile ring 'linked to future minister in Tony Blair's government?'
The council official told a new witness, tracked down in a Mirror investigation, that he suspected vulnerable youngsters were being assaulted by an organised gang
Ian Vogler / Daily Mirror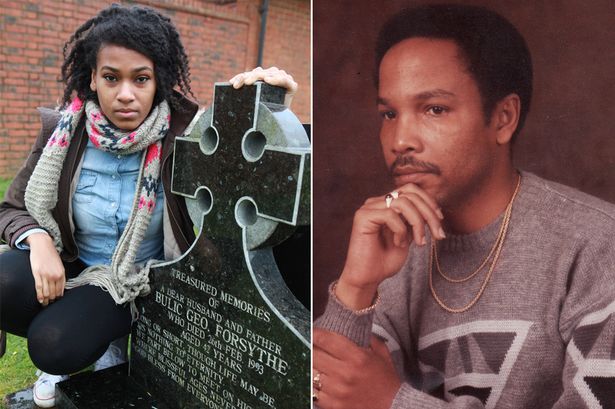 Questions: Bulic and his daughter Kiddist
Cold case detectives are probing the murder of a council official who vowed toexpose a paedophile ring allegedly linked to a future minister in Tony Blair's government.
The daughter of Bulic Forsythe believes her father may have been killed because he uncovered a children's home vice ring involving powerful figures.
Bulic told a new witness, tracked down in a Mirror investigation, that he suspected vulnerable youngsters were being assaulted by an organised gang at one home said to have been visited by the Labour politician.
But days later Bulic, 42, was beaten to death in his flat and the case has remained unsolved for 21 years.
Documents reveal detective Clive Driscoll advised the investigation should be reopened when he found potential links to his 1998 children's homes probe in Lambeth, South London.
But Mr Driscoll was removed from the case for naming the Blair minister as a suspect and Bulic's murder file has not been touched for 14 years.
Scotland Yard's Serious Crime Review Group are finally looking at it afresh after the Daily Mirror tracked down the daughter he never met.
Kiddist Forsythe – born three months after Bulic's murder and 21 next week – said: "Police must examine whether my dad was killed because of what he knew about child sex abuse in Lambeth and if it was linked to people in power.
"We know that he told more than one person he was going to expose wrongdoing in the borough shortly before he was murdered and that his killer or killers remain free."
Firefighters burst into Bulic's blazing flat early on Friday, February 6, 1993, and found his blood-soaked body.
The social services manager's skull had been fractured by a heavy weapon.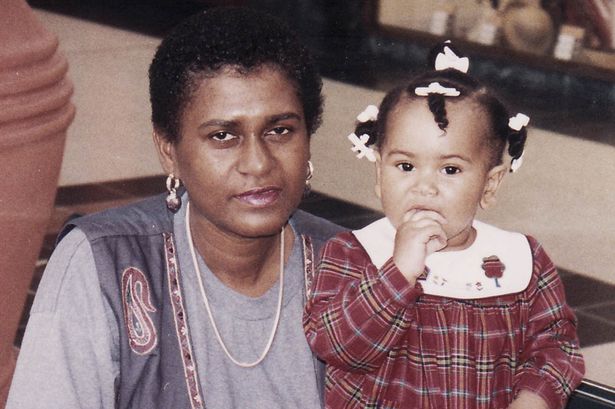 Justice: Bulic Forsythe's wife Dawn and daughter Kiddist
In the months before his murder, Bulic had told colleagues at Lambeth Council he was on the verge of exposing child sex abuse and corruption.
A new witness told detectives for the first time last year that a terrified Bulic confided in her shortly before his death.
Speaking after she was tracked down by the Mirror, the former Lambeth worker said: "Bulic said, 'With what I'm about to tell you I'm taking a big risk.
"What if I was to say that council buildings are being used for child sexual abuse on a regular basis'."
The witness added: "Bulic came to me a second time because South Vale [youth assessment centre in West Norwood] had closed and he asked me who had the keys.
"He said, 'People are saying they are using it to make films'. He was very frightened about something and then he was murdered."
Bulic died at the time of an internal Lambeth council probe into alleged sexual abuse in the housing department where he had worked.
The resulting report, obtained by the Mirror, details allegations of rape, sexual assault and the swapping of child abuse videos and violent porn within the council. It implicated senior Lambeth officers as well as police and local politicians.
The report, signed by chair of the panel Eithne Harris, states: "The murder of Bulic Forsythe was seen by some witnesses as a possible outcome for anyone who strayed too far in their investigation or who asked too many questions."
Published internally in December 1993, it adds: "The panel heard evidence about BF [Bulic Forsythe] while he was working in Social Services, speaking to a colleague and telling her he was going to 'spill the beans'.
"Three days later he was killed."
This is not the witness traced by the Mirror.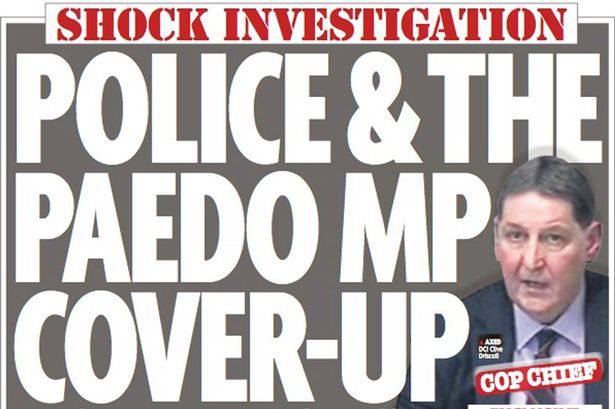 Investigation: A Daily Mirror front page
It states: "BF had allegedly expressed his fear of [boss initials] to another witness who visited him.
"He appeared very frightened to the witness. The witness at this point appeared fearful"
The report describes the atmosphere in the department as "one of intense fear".
Though the panel found no "direct link" between his death and work it said its evidence should be handed to police.
Bulic was last seen alive at 8.45pm on Wednesday, February 4, 1993.
A BBC Crimewatch broadcast five months later revealed that at 10am on the Thursday three official looking men were seen by a neighbour carrying files away from his flat in Clapham, South London.
Two more men were seen in a car behind the property at 2pm. His bedroom was torched at 1am on Friday and the oven turned on.
Kiddist's mum and Bulic's widow, Dawn, 60, said: "I think someone wanted to shut him up."
Paedophiles abused children in Lambeth's homes for decades.
A former social services manager told Mr Driscoll in 1998 that she saw the future Blair minister making evening visits to the Angell Road children's home in Brixton in the early 80s.
She claimed she learnt he had visited South Vale.
http://www.mirror.co.uk/news/uk-news/bulic-forsythe-killed-protect-paedophile-3578788#ixzz36nuADqXC