Tuesday, March 24, 1998 Published at 13:11 GMT





Sci/Tech



[Media March 1998] 'No link' between vaccine and autism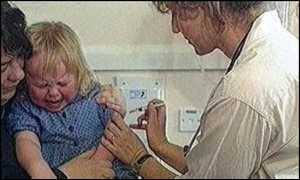 Parents fear MMR vaccine may have hidden dangers for their children
Experts looking at the safety of the combined measles, mumps and rubella vaccine (MMR) have said there is "no evidence to indicate any link" between the jab and bowel disease or autism in children.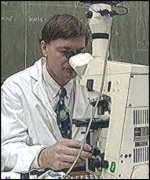 Scientists fear there could be a measles epidemic
The government ordered the Medical Research Council (MRC) to carry out the work after concerns were raised earlier this year.
It followed a study by a team from London's Royal Free Hospital which linked the jab to a bowel disease associated with autism.
Thirty seven scientific experts gathered to review all the evidence and concluded there is no reason to change the current MMR vaccination policy for children.
They said autism appeared at about the same age as most children received the vaccine, but that was almost certainly pure coincidence and not proof of a genuine link.
The Chief Medical Officer, Sir Kenneth Calman, said: "I strongly advise parents to continue to have their children immunised with the MMR vaccine."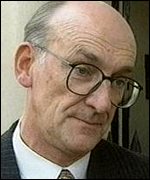 Professor John Pattison urged parents to vaccinate their babies
His views were echoed by Professor John Pattison who chaired the panel.
He said: "If parents refrain from having their children immunised, by the Year 2000 we will have some severe complications of measles and some deaths. That will be a disaster."
Nottingham GP Dr Simon Fradd, chairman of the Doctor Patient Partnership, said that there had been a drop in the number of parents bringing their babies in to have the MMR jab.
He said: "In many doctor's surgeries throughout the country we have many worried parents without any scientific evidence.
"Any child is at a far greater risk from the diseases than from the vaccination.
"These diseases kill and maim. We must make sure that parents have the confidence to have their children immunised."
Some parents believe it will be safer for their children to have the jabs separately.
But the GMC experts say that will only prolong the period that a child is open to infection.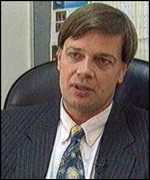 Dr Wakefield: urgent need for research
The study of a dozen autistic children, led by Dr Andrew Wakefield, was publicised in The Lancet in February.
The research team found that these children developed autism after they had been given the MMR vaccine.
The scientists said their work revealed a previously unknown bowel disease could be caused by the measles virus, which can in turn cause autism.
The hospital released a statement following the Medical Research Council's press conference.
It said: "The Medical School agrees that the Department of Health should not alter its present policy for the vaccination of children with MMR.
"It supports the call for further research into the role of measles virus in ulcerative colitis and Crohn's disease