Crist endorses vaccine bill supported by Mike Bennett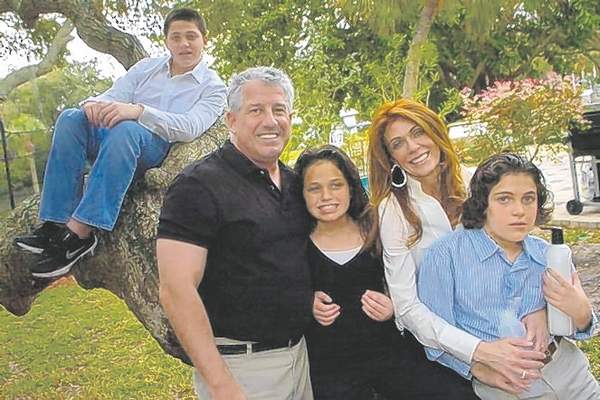 HERALD-TRIBUNE ARCHIVE / 2008 / DAN WAGNER
Gary and Beth Kompothecras pose with their children, from left, Alex, 13, Sarah Alice, 10, and Bronson, 12. Sarah Alice and Bronson are autistic.
Published: Thursday, April 23, 2009 at 1:00 a.m.
Last Modified: Wednesday, April 22, 2009 at 10:58 p.m.
TALLAHASSEE - Gov. Charlie Crist said Wednesday that he supports a controversial proposal being lobbied for by one of his chief donors and fundraisers, Sarasota chiropractor Gary Kompothecras.
Kompothecras wants thimerosal, a mercury-derived preservative, banned from children's vaccines because he believes it caused two of his children to become autistic.
Crist, who appointed Kompothecras to a state task force on autism last year, has said that Kompothecras has been "instrumental" in bringing to light the concerns of families with autistic children and that the two talk on the phone often.
"You see reports about mercury in fish and how that's detrimental to our health," Crist said. "To me it's a fairly logical, not illogical, extension to feel that if mercury is bad for you when it comes in the form of fish, it's probably not good for you if it comes in the form of a vaccine."
State pediatricians protested the mercury ban at a Senate committee meeting Tuesday and pointed out that the mercury in fish is different from the mercury in some vaccines, and there is no link to autism.
Most children's vaccines have only trace amounts of mercury in them anyway, they said, and passing a ban could lead to shortages in case of emergencies. The vaccine bill, SB 242, would also write into state law that parents have a right to follow a different, slower, vaccine schedule than the one recommended by the Centers for Disease Control.
Parents are already not required by state law to follow the CDC schedule, although most pediatricians adhere to it and begin vaccinating at birth. State law only says children have to be vaccinated before going to daycare or starting school. The doctors said writing the option to follow alternative schedules into law would encourage parents not to vaccinate their children on time and could lead to outbreaks of contagious diseases like measles and some deadly strains of flu.
Whether the mercury ban will pass is still uncertain and there is no visible support for it, or the other portions of the vaccine bill, yet in the House.
"It's very scary and I'm getting more concerned this thing has legs," said Sen. Nan Rich, the only person to vote against the proposal in a committee meeting last week.
Rich called Kompothecras' involvement – he has donated and raised money not just for Crist but also the ban's chief supporter in the Senate, Sen. Mike Bennett – "one of the most egregious examples I've seen of money influencing the process."
The bill's sponsor, Sen. Jeremy Ring, said Wednesday he is willing to drop the mercury piece to get the other portions of the vaccine bill through. But Bennett said he was confident he had the votes to pass amendments that would put the mercury ban before the Senate for a full vote.
"Whether we like it or not some people believe money buys access," Bennett said. "Anybody who denies that would be foolish. I'm not saying it's right. Gary's issue is not about money. It's about passion and doing what's right."