Teresa Binstock
[back]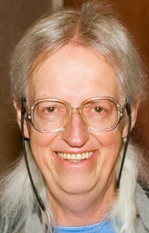 Aluminum in vaccination-associated cognitive decline, motor neuron disease, autism
Teresa Binstock, Sep 28, 2009
[2009 Sept] Washington state's Secretary of Health Mary Selecky: fraudulent, misquoted, or uninformed? by Teresa Binstock
[2009 Aug] Did NIAID's Anthony Fauci commit fraud or did US News & World Report misquote Dr. Fauci?
[2009 june] Gross Brown fictions: Vaccinations, autism, and the Institute of Medicine by Teresa Binstock
Autism: A Unique Type of Mercury Poisoning By Sallie Bernard*, Albert Enayati, B.S., Ch.E., M.S.M.E.**, Teresa Binstock, Heidi Roger, Lyn Redwood, R.N., M.S.N., C.R.N.P., Woody McGinnis, M.D.
Title doc
Main article doc
References doc
CA: native guinea pigs & vaccines - enforced pharmaceuticals
[Feb 2004] Thimerosal and Methionine PDF file
Shorter version from Medical Hypotheses:


Autism: A Unique Type of Mercury Poisoning By Sallie Bernard*, Albert Enayati, B.S., Ch.E., M.S.M.E.**, Teresa Binstock, Heidi Roger, Lyn Redwood, R.N., M.S.N., C.R.N.P., Woody McGinnis, M.D.

autism in primates? various models---Teresa Binstock

Comments re mercury litigation

Measles Vaccination, Alzheimers and Herpes Simplex Virus--Teresa Binstock

[July 2001] Evidence of a Science Bending Rogue Group Within CDC? Centers for Disease Control and Obfuscation -----Teresa Binstock

Testimony, Research on Vaccines and Mercury Fr: Teresa Binstock

Teresa Binstock letter to David Satcher, M.D., re: Scientific errors in Joint Statement by PHS et al CONCERNING REMOVAL OF THIMEROSAL FROM VACCINES"

Autism: a novel form of mercury poisoning----Bernard S, Enayati A, Redwood L, Roger H, Binstock T.

MECHANISMS OF VACCINATION SEQUELAE by Teresa Binstock Researcher in Developmental and Behavioral Neuroanatomy http://www.jorsm.com/~binstock/vacc-let.htm At Whale

VACCINATION-INDUCED NEUROPATHIES Infection, Autoimmunity, and Autism by Teresa Binstock
http://www.jorsm.com/~binstock/vin.htm MMR Vaccinations and Interferon-Gamma possible sequelae: neurologic and/or gastrointestinal by Teresa Binstock http://www.jorsm.com/~binstock/mmr-immu.htm THE AUTISM MYTH OF IN-UTERO TIMING a commentary on the autism-timing speculations of Bauman and Kemper http://www.jorsm.com/~binstock/bk.htm

Autism Research Monographs of Teresa Binstock

For most of the 1990s I conducted Independent Research at the University of Colorado Health Sciences Center in Denver. During these years, my work led to a paper about molecular genetics and neuroanatomy in fragile X syndrome (published in Developmental Brain Dysfunction) and to a co-authored paper about human sexuality, wherein my contributions focused upon immunology, neurosteroids, imprinting, and molecular genetics (published in Hormones and Behavior). Also, my autism-list writings led to the finding of two possibly significant viruses in the CNS and periphery of a child who had experienced an autistic-like deterioration (3). However, I am diagnosed with Asperger's Syndrome and am neither an MD nor a PhD, and I was never paid for my research, even though some parents made donations from time to time; and such grants as were offered to me always included the stipulation that I discontinue my research, which I chose not to do. Making progress in autism-research is too important.

NY Times' Sins Of Omission In Autism Article: Commentary by Binstock

[Home] [Vaccine critics]