Alan G. Phillips
[back] Vaccine Critics [back] Vaccine Exemption, USA Law
[Alan G. Phillips, Esq., is one of the few attorneys in the U.S. with a focus on vaccine legal exemptions, and wrote a brilliant, classic, article on vaccination 1 .]
Website http://www.vaccinerights.com/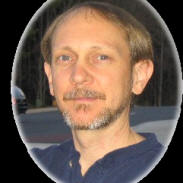 Alan Phillips (FB)
What my REAL clients think of me: http://vaccinerights.com/testimonials.html
"Mandatory" Vaccinations (and how to avoid them) (video) Tonight we talk to Alan Phillips, JD of VaccineRights.com and PandemicResponseProject.com about the tricky legal minefield surrounding vaccine exemptions and waivers in the US. We also discuss pandemic emergency response and medical martial law, as well as what people can do to obtain reliable and accurate information about saying "no" to vaccines.
Articles
[2012 Feb pdf] Legal and Ethical Ramifications of Refusing to Treat Unvaccinated Children by Alan Phillips J.D. Physicians who refuse to treat unvaccinated children due to a parent's exercise of a lawful exemption to immunizations may be violating the parent's Constitutional rights and state ethical rules, and risking liability and/or sanctions accordingly.
[2011 April] Navy revises vaccine exemption policy and regs by attorney request - twice!
[Dec 2006] THE LAW ON VACCINE RELIGIOUS EXEMPTIONS— WHAT YOU NEED TO KNOW By Alan G. Phillips, Attorney at Law
DISPELLING VACCINATION MYTHS: An Introduction to the Contradictions Between Medical Science and Immunization Policy by Rev. Alan Phillips
Alan Phillips, J.D.
Attorney and Counselor at Law
attorney@vaccinerights.com
www.vaccinerights.com
828-575-2622
Points out the laws concerning vaccinations and children.