Marc Dutroux
[back] Paedophilia Belgium Satanism Satanic ritual abuse
Dutroux case and X-Dossier victim-witnesses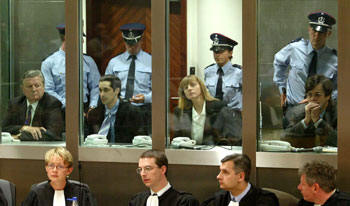 Belgian X-Dossiers the accused
Dutroux, Nihoul and X-Dossier investigators
False Memory Syndrome Foundation
[2007] The reality of protected child abuse and snuff networks. Beyond the Dutroux Affair
Alleged assassinations in Belgian history
LAURENT LOUIS EXPOSES TOP CHILD ABUSERS
The sinister Marc Dutroux cover-up
[2009 May] Irish Daily Mail: Pedophilia and the dark heart of the EU's parliament Part of the great mystery and scandal that accompanied the case was the relentless incompetence of the authorities, at that time led by the Justice Minister, Melchior Wathelet. For years, as victims were kidnapped and murdered, police files were full of reports and tip-offs that Dutroux was selling young girls. Yet Dutroux stayed free. In the end Mr Wathelet was forced to resign in disgrace. And his reward for incompetence in the administration of Justice was - to be appointed a judge at the European Court of Justice.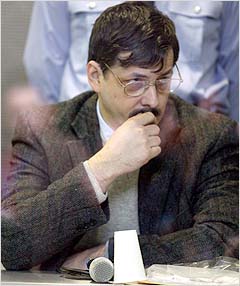 [2004] PEDOPHILE CASE JUDGE BREAKS DOWN IN COURT By Ambrose Evans-Pritchard The Belgian judge who saved two young girls from Marc Dutroux's pedophile dungeon has broken down in the witness box, alleging high-level murder plots to stop his investigation into a child-sex mafia.
[2004 Belgium] Dutroux 'worked on orders of child-sex ring' Marc Dutroux said yesterday he built and wired a secret cell in his cellar for the victims on orders of a child-sex network operating in Belgium. ..."It was urgent to work quickly because we had to get the girls,"..."A big crime ring," he called it.
[2002 Belgium] Regina Louf's testimony She told investigators how, from her earliest childhood, she'd been used in a paedophile ring. This had included her grandmother, her parents and a pimp - Tony. ...She now says "It was big business - blackmail - there was a lot of money involved." She knew, she said, that sessions were secretly filmed without the clients' knowledge. Regina recalled judges and politicians in this horrific house 'Influential people were involved'
[2004 Belgium] Eight years on, Dutroux appears in court - but will the truth be heard? Suspicions of a wider network linger as date arrives for trial of Belgian child killer....But there is another story: an appalling catalogue of legal and procedural errors, turf wars and incompetence by the police, politicians and judges - and, say some, irresponsible media. The first investigating magistrate was dismissed after having supper with one of the victim's families. Several prosecutors, police officers and witnesses have committed suicide. Evidence has gone astray. ....The Charleroi gendarmerie were told by an informer that he was deepening his cellars to conceal children before selling them abroad. But no report was ever filed. "Dutroux was allowed back into society like a grenade with the pin removed, waiting to explode at any moment," wrote Marc Metdepenningen, a journalist who has covered the case extensively.
[2004 Belgium] Defence raise satanic cult
[2001] The Pedophocracy by David McGowan
Book
[2001] Paedophile Dossier - the Scandal of the Dutroux Affair by Jean Nicolas and Fredric Lavachery
External
Beyond the Dutroux Affair. The reality of protected child abuse and snuff networks
Quotes
In 2002, the BBC wrote: "Bruno Tagliaferro, a Charleroi scrap-metal merchant who knew Dutroux, claimed to know something about the car in which Julie and Melissa were kidnapped. But he was soon found dead, apparently of a heart attack."...A rather suspicious heart attack, under the circumstances. His wife also thought so and "refused to accept the verdict and arranged for his body to be exhumed. Samples sent to the US for analysis showed he'd been poisoned.".....The BBC added: "Soon after, her teenage son found her dead at home in her bed, her mattress smouldering. Publicly it was declared suicide, or an accident." The sinister Marc Dutroux cover-up
Joëlle also spoke about forced abortions, orgies at which children were cut to pieces and people who had been beaten up or killed for having spoken about the network. Other girls from this abuse network, Marie V. and Mireille D.B., backed up portions of the story of Joëlle J. Immediately after Naatje's return, she moved with her parents to the United States, but died there in 1980 in a traffic accident. [2007] The reality of protected child abuse and snuff networks. Beyond the Dutroux Affair
In a separate twist, a Belgian newspaper claimed yesterday that a former European commissioner was among a group of judges, senior politicians, lawyers and policemen who attended orgies held in a Belgian chateau and organised by Michel Nihoul, one of Dutroux's alleged accomplices. La Derniere Heure, which claimed to have a guest list, did not name the commissioner but said he "came with a girl, Josette, nicknamed Jojo, the Bomb".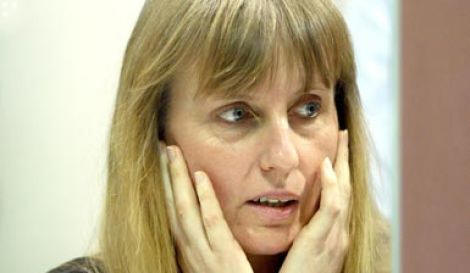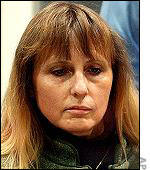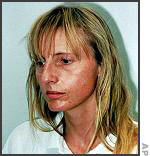 Michele Martin, Marc Dutroux's former wife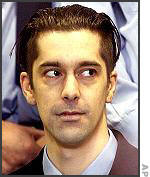 Michel Lelievre