Ted Gunderson
Assassinations
Web: http://www.tedgunderson.com/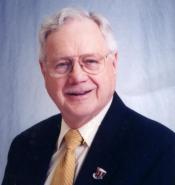 See: Chip Tatum
Former FBI Chief Admits Chemtrails Are Real - And Then He Is Poisoned And Dies
[vid] Retired HEAD OF FBI Tells ALL "Illuminati, Satanism, Pedophile Rings"
http://educate-yourself.org/tg/
[vid] Ted Gunderson Former FBI Chief - Most Terror Attacks Are Committed By Our CIA And FBI
[2008] FBI Agent: 'Sonny Bono Was Clubbed To Death'
[EW May 2006] Gunderson Update--Don Croft
Videos http://www.preferrednetwork.com/mindvideo.htm
Ted Gunderson Speech to Congressional Hearing on Child Protection 3/13/04
[2004] Exposing Satanism, Child Abuse, and Murder in America's Heartland
Transcript of 12 hours of radio interview of Chip Tatum on Intelligence Report. Ted Gundersson interviewe 1999.
Books
The Mystery of the Carefully Crafted Hoax by Ted Gunderson
Quotes
Gunderson had this to say: "The Finders-A CIA front established in the 1960's. It has top clearance and protection in its assigned task of kidnapping and torture-programming young children throughout the U.S. Members are specially trained government kidnappers known to be sexual degenerates who involve the kidnapped children in satanic sex orgies and bloody rituals as well as the murders of other children and slaughter of animals.
They use a fleet of unmarked vans to grab targeted children from parks and schoolyards. In doing so they use children within their organization as decoys to attract the victims close to the vans where they are grabbed by adults. They then drug the children and transport them to a series of safe houses for safe keeping. They are then used in their ceremonies for body parts, sex slaves and some are auctioned off at various locations in the northern hemisphere. In the past they have been auctioned off near a location in Nevada and Toronto , Canada . Marion David Pettie, the leader of the cult, is an identified homosexual pedophile and a CIA officer. His son was an employee of a CIA proprietary firm, Air America , which was notorious for smuggling drugs, destined for the U.S. , out of the Golden Triangle into Saigon during the Vietnam war." (26) [1997] Sex, Drugs, the CIA, MIND CONTROL and Your Children By A.B.H. Alexander
I've got documentation that goes back to 1776. Adam Vissow (sp?), who established the Illuminati, I think that's when really they made a first - the first real organized effort to control the media, to control the population, and to take over and destroy the sovereignty of various nations, and to destroy our religions. And I have a video, a four-hour lecture that I give, on the Illuminati, and how it affects our lives today. And if any of you folks are interested in that four-hour lecture - and it's dynamite stuff, I've been told - been complimented many times on it - you can send $35 to Ted Gunderson, Post Office Box 18000-18000-259, Las Vegas, Nevada 89109. That's $35 to Ted Gunderson, Post Office 18000-259, Las Vegas, Nevada 89109. Transcript of 12 hours of radio interview of Chip Tatum on Intelligence Report. Ted Gundersson interviewe 1999.
I have a video thatís available Ė itís called ďThe Panama Deception,Ē and itís a must for you folks. You must buy this. Itís an hour and 43 minutes long, and it costs $35. Itís worth every bit of it.
Besides that, most drugs Ė I mean, most crimes that are committed in this country are because of drugs and the CIA bringing the drugs in like by the planeload. Transcript of 12 hours of radio interview of Chip Tatum on Intelligence Report. Ted Gundersson interviewe 1999.
Video

Former FBI Ted Gunderson: CIA and Satanic Ritual Abuse 1/7
Retired FBI Special-Agent-In-Charge Ted Gunderson has compiled boxes of research and has assembled numberous reports describing unimaginable "operations" of treachery, sadistic savagery, degradation, abuse, and murder inflicted by intelligence agents of the United States government against its own citizenry, especially children.

The kidnapping of children for purposes of prostitution, pornography, high tech weaponry experimental abuse, mind control, child slave labor for underground alien-controlled facilities, white sex slavery, and the satanic ritual murder of untold thousands of American children snatched from the streets and playgrounds of America by agents working for the CIA is the principle reason for the existence of a covert CIA operation called "The Finders". The Finders is one of the most alarming and despicable covert operations against America's children that Gunderson helped to uncover, but it's only one of many covert Gestapo-like acts committed against American citizens by government agents under directives issued not by Congress or the President, but rather by international Satanists collectively known as the Illuminati, who control the Secret or Shawdow government of the United States as well as every other major government in the world. The "Finders" operation began in the 1960's and continues kidnapping children to this very day.

Former FBI Ted Gunderson: CIA and Satanic Ritual Abuse 2/7

Former FBI Ted Gunderson: CIA and Satanic Ritual Abuse 3/7

Former FBI Ted Gunderson: CIA and Satanic Ritual Abuse 4/7

Former FBI Ted Gunderson: CIA and Satanic Ritual Abuse 5/7

Former FBI Ted Gunderson: CIA and Satanic Ritual Abuse 6/7

Former FBI Ted Gunderson: CIA and Satanic Ritual Abuse 7/7