Prince Philip
Royals
See: Diana
Monsters Inc: The Satanic British Royal Family
Prince Philips' secret affairs
[2017 June] Dying Mi5 Agent Admits to Killing Princess Diana in Deathbed Confession Hopkins claims that the main conspirator in the murder of Princess Diana was Prince Philip, but said that he "will never be charged with anything, of course". "If Prince Philip ever let himself be analyzed by a psychiatrist I'm sure he'd be diagnosed a psychopath. He has all the dark triad traits."
[2015 May] Prince Philip's former aide 'took lonely 11-year-old girl for rides around Buckingham Palace grounds and sexually assaulted her in his marital bed'
Prince Philip, Filthy Secrets, Princess Diana, Jimmy Savile and the 100 Year D-Notice
[2012 July. vid] A Report from the Proxy to the Throne of England The fake Royals and the true King of England. Jim Fetzer: "Wow, Jim, you wouldn't believe me, this interview that Greg just gave me is astonishing, absolutely fucking astonishing." [Greg Hallett]
THE HALLETT REPORT No. 3 The History of the Illegitimate British Monarchy [whale]
Transcript from the Greg Hallett Report No 1

[2011] Rev. Kevin Annett - Genocide of Canadian aboriginals at 25 million; 50,000 children now missing; Key witness William Coombes assassinated by Crown and Vatican agents Rev. Kevin Annett sets out the prima facie evidence for Queen Elizabeth and Prince Philip's personal involvement in the disappearance of 10 aboriginal children abducted by them from a residential school in Kamloops, BC in the period Oct. 5 - 13, 1964 and never seen again in their lives.
[2006] Prince Philip pictured at Nazi funeral
[2009] James Hewitt Not Charles Prince Harry's Bio-Father by IAN HALPERIN "Bloody hell, Harry should call James his real father," the relative said. "It's the biggest lie in Britain since Neville Chamberlain assured the world some seven decades ago that Britain and Germany would never go to war. Prince Philip told James he'd kill him if he ever admitted the truth. That's why he keeps denying it."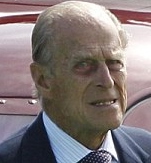 http://youtu.be/KLIl-eD7I94

http://www.dailymail.co.uk/news/article-1388319/Queens-visit-Ireland-Gerry-Adams-demands-Monarch-grovel-more.html

Next King William Arthur PHILIP Louis... WHO's Your Daddy ???

Royal Wedding Aftermath Part 1: Consort-Prince Philip-Another One Bites The Dust

THE HALLETT REPORT No. 3 The History of the Illegitimate British Monarchy [whale]

Now Prince Philip got involved in heroin trafficking and he got involved in paedophilia. So now which first? Now Princess Elizabeth and Prince Philip were due to go on a world tour, and they were due to go to New Zealand in 1952, but King George VI died, so she got crowned and the Royal Tour was delayed a year. They went to New Zealand, and they went to Lake Rohutawiti, and stayed in Moose Lodge from the 1st – 4th of February 1954. Now the paedophilia and the heroin go hand in hand. Those who supplied children to Prince Philip where then invited into the heroin trafficking ring. And the heroin trafficking was done through the navy, and it was done using sonar boys which were called sea horses.
So the paedophilia story that I've heard from intelligence in 1954, 1st til the 4th of February at Moose Lodge in Lake Rohaturiti, is that Prince Philip used to wear a rabbit suit and the children were given scopolamine, which is an inhibition inhibitor and a memory loss agent, and the children were selected from parents who were compromised or could be compromised. And after that, when they left New Zealand and you could see them at Auckland getting onto the Sunderland plane, Queen Elizabeth was walking ten paces in front of Prince Philip, and it was generally considered at that time, two years after they had been married, that the marriage was over.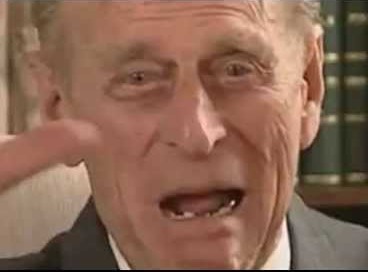 Reptile eyes (slits)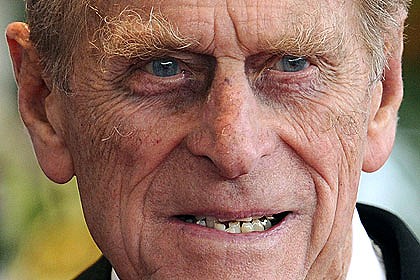 Prince Philip got involved in heroin trafficking and paedophilia.
Those who supplied Prince Philip with children
were then invited into his heroin trafficking ring,
and that was called 'The Triumvirate'.
THE HALLETT REPORT No. 3 The History of the Illegitimate British Monarchy [whale]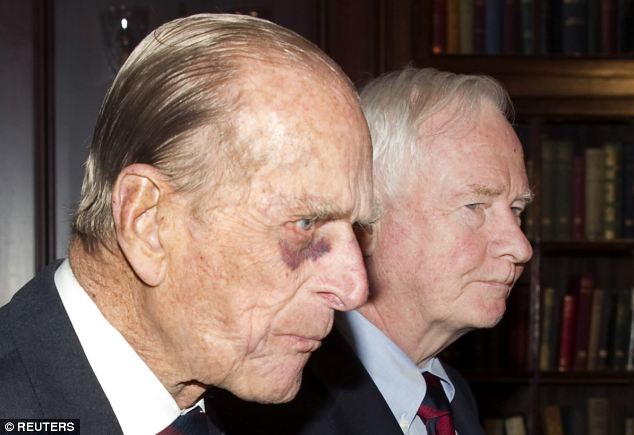 I was prostituted to Prince Phillip and also Prince Charles. On one occasion, Prince Charles explained to me that royalty are given the right and reserve to have affairs outside of the royal family. He said it was in the interest of their country for the royals to remain balanced and happy, and that was done by whatever means needed in order to accomplish that. The requirement was that they were discreet and didn't get caught. I was prostituted to both Phillip and Charles in Los Angeles on different occasions and was set up with them at other times in Washington, DC, London, and New York. Prince Phillip thought he was God's gift to the world, and was arrogant and egotistical. Charles was much different. He was quieter, more somber, and more controlled. The Council told me it was important for me to form a sexual bond with him. Thanks for the Memories: The Memoirs of Bob Hope's and Henry Kissinger's mind control slave by Brice Taylor