Karol Sikora
[back] Experts
[2013 Jan] Sorry, but there's no such thing as a diet that cures cancer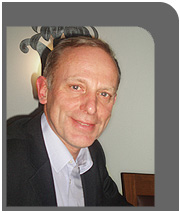 [Nov 2008] We're lucky to live in an age of medical miracles. What we desperately need now is a health care service to match
[April 2007] Don't panic about HRT
"A current flagrant conflict of interest is exemplified by Dr. Karol Sikora, recently resigned from the WHO's cancer campaign, and who now holds the dual positions of Professor of Cancer Medicine at the Hammersmith Hospital and Vice President of Oncology at Pharmacia and UpJohn. Sikora has recently become closely associated with the cancer charities."--Dr Epstein MD
[2008] 'Karol Sikora is Medical Director of CancerPartnersUK which is creating the largest UK cancer network as a series of joint ventures with NHS Trusts. He is Professor of Cancer Medicine and honorary Consultant Oncologist at Imperial College School of Medicine, Hammersmith Hospital, London. He is Scientific Director of Medical Solutions PLC, Britainís leading cancer diagnostic company. He has recently been appointed Dean of Britainís first independent Medical School at the University of Buckingham....From 1997 to 1999 he was Chief of the WHO Cancer Programme and from 1999 to 2002, Vice President, Global Clinical Research (Oncology) at Pharmacia Corporation.' http://www.karolsikora.com/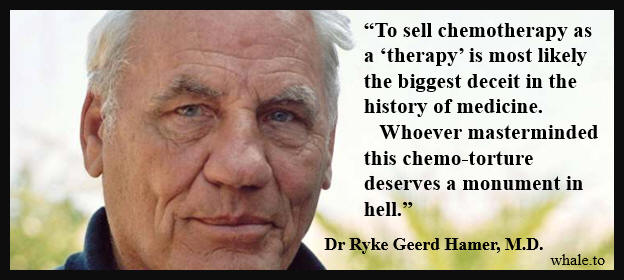 Ryke Geerd Hamer, M.D. Chemotherapy
[2008]
Karol Sikora is Professor of Cancer Medicine and honorary Consultant Oncologist at Imperial College School of Medicine, Hammersmith Hospital, London where he was Clinical Director of Cancer Services for 12 years. He is Scientific Director of
Medical Solutions PLC
, Britainís leading cancer diagnostic company and Special Adviser to HCA International in the creation of the London Cancer Group - the largest UK cancer network outside the NHS in HCAís six major London private hospitals. This includes the construction of a major new international cancer centre for care, teaching and research in London at the Harley St. Clinic with networked joint ventures with 5 major NHS Cancer Centres. He is Dean of the University of Buckinghamís new Medical School Ė Britainís first independent school for over 200 years which expects its first intake in 2008.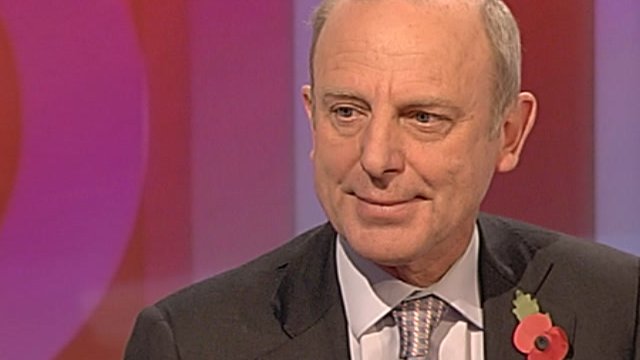 Qualifications and distinctions:
| | |
| --- | --- |
| 1969 | BA |
| 1972 | MB BChir |
| 1972 | MA |
| 1974 | MRCP |
| 1977 | PhD |
| 1980 | FRCR |
| 1980 | Accreditation in Medical Oncology |
| 1987 | FRCP |
| 2002 | FFPM |
1966-1969

Corpus Christi College, Cambridge

1st Class Hons. Medical Sciences, Part 1

1st Class Hons. Biochemistry, Part II

1969-1972

Middlesex Hospital, London

Charles Davis Prize - December 1969 (Medicine)

Broderip Scholarship - March 1972 (Medicine)

McKintosh Scholarship - March 1972 (Pathology)

Temple Freer Prize - March 1972 (Obstetrics)

1972

MB BChir (Cambridge)

Distinction in Pharmacology and Therapeutics

Distinction in Medicine

Distinction in Obstetrics and Gynaecology

Cunning Prize (Corpus Christi College)

1983

Twining Medal for Research, Royal College of Radiologists

1989

Samuel Locker Award for Cancer Research, University of Birmingham

1990

Watson Smith Lecture, Royal College of Physicians

1993

Evian Health Award for Science & Medicine
http://www.prostatecancertreatment.co.uk/about-us/karol-sikora
Pfizer Inc and Pharmacia Corporation began operating as a unified company on April 16, 2003. 2003: Pfizer and Pharmacia Merger
Pharmacia Corporation. The Group's principal activity is to develop, manufacture and sell pharmaceutical products. Prescription pharmaceuticals include general therapeutics, ophthalmology and hospital products including oncology and diversified therapeutics. The Group also operates in consumer health care, animal health, diagnostics and contract manufacturing and bulk pharmaceutical chemicals. The customers of the Group include pharmacies, hospitals, chain warehouses, governments, physicians, wholesalers and other distributors. The Group operates in North America, Europe, Africa, Asia and Latin America. The Group discontinued the operations of Monsanto and Artificial Sweetener Ingredient Business in 2002. Prescription pharmaceutical products accounted for 86% of 2002 revenues and Other pharmaceutical products, 14%. Prescription pharmaceutical products accounted for 86% of 2002 revenues and Other pharmaceutical products, 14% http://www.business.com
Pharmacia Corporation is a first-tier global pharmaceutical company with an industry-leading growth rate, a robust product portfolio, a high-potential research and development pipeline, and a dynamic agricultural subsidiary in Monsanto Company.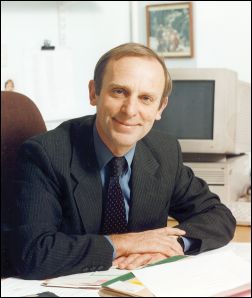 Pharmacia Corporation was created in April 2000 through the merger of Pharmacia & Upjohn with Monsanto Company and its G.D. Searle unit. Pharmacia employs 59,000 people worldwide and has research, manufacturing and administrative sales operations in more than 60 countries.
Pharmacia is implementing a new, comprehensive system for managing environmental, safety and health (ESH) issues and has adopted a series of ESH standards to guide operations worldwide. These are described in a detailed Environment, Safety and Health Report that includes the corporate ESH policy, discussions of the company's approach to some significant issues, stories about successful ESH initiatives at the local level and a detailed accounting of Pharmacia waste generation and waste management worldwide. http://www.scripophily.net/gdsearcom.html
[2003] Pfizer, Pharmacia Will Divest Assets to Settle FTC Charges Pfizer Inc., and Pharmacia Corporation will divest pharmaceutical products in nine separate product markets to different third parties to settle Federal Trade Commission charges that the merger of Pharmacia and Pfizer likely would have anticompetitive effects in those product markets and violate antitrust laws......Pfizer, is the largest pharmaceutical company in the United States, the largest animal health pharmaceutical company in the world, and one of the world's largest providers of consumer health products. It had worldwide revenues of over $32 billion in 2001. Pfizer, a Delaware corporation, is based in New York City. Pharmacia, based in Peapack, New Jersey, is engaged in the research, development, manufacture, and sale of pharmaceutical products, animal health products, fine chemicals, and consumer health products. In 2001, the company reported sales revenues of over $13.8 billion, with $11.9 billion coming from prescription pharmaceutical sales. Pfizer proposes to acquire Pharmacia in a deal valued at approximately $60 billion.
According to the FTC, there are three significant competitors in the combination HRT market: Wyeth, Pfizer, and Pharmacia.