CHURCH EXPERTS
(aka The False Prophets, Matrix agents, Company men, Pharma Shills, Medical hit men, Gatekeepers, Pharma boys/whores/flacks, Pseudo-Skeptics)
[back] Medical Mind Control [back] Medical Industry [back] Allopathy
"According to the experts, the cure for cancer, like the discovery of penicillin or insulin, will come from a man or a woman who has an idea."----Lord Saatchi (Mail on Sunday Dec 2, 2012)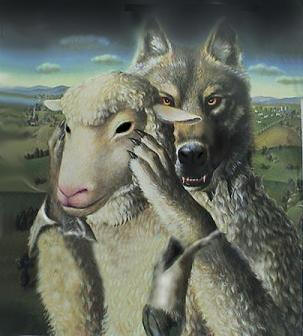 [Many of these will be

Psychopaths, Authoritarian leaders or Double Highs

. "Expert" in the media is usually a pseudonym for an

Allopathic

hit man, either promoting some medical cartel Fear mongering or money making scheme (See: Fear mongering, SARS, Bird Flu,) hyping or defending a vaccine (See: "safe" MMR vaccine, Measles epidemic) or putting down some non-cartel/pharma medicine (See), pretty much a full job of Ben Goldacre and Edzard Ernst

. If you see a positive article on non-Allopathic medicine you will usually see a box somewhere with an 'expert' (eg

Baum for cancer) putting it down and which makes sure most people ignore it, basic propaganda . No Alternative medicine (i.e. Non-Allopathic) experts will ever get space in the media, let alone a right of reply to the relentless attacks from the likes of Goldacre. See is his latest onslaught on Homeopathy here. That right of reply re Homeopathy, was given to a novelist, Jeanette Winterson, who then went on to praise HIV drugs!
Some call them "company men", as the Corporations pull their strings. It is fun to keep a note of their 'predictions'. It would be a good truism to never trust anyone who calls themselves an "expert." You can see how the media is just a tool for the corporations and how the game works: "We were told that the national press won't publish an article that opposes a purported leading expert, such as Professor Ernst."
See Smearing of Dr Wakefield to see what happens to real experts who don't sing the right tune, and don't these media shills love putting the boot into Wakefield, eg Michael Fumento

.

Similar to the Pharma gang.]

See: Authoritarians Allopathic Inc Drug Industry 'Revolving door'
See: Judge watch Coroners Pathologists The Greek Chorus Chief Allopath (Medical Officer) Police MAD (medically assisted death)
See: 'Experts' deny Experts support Experts warn 'Experts' fear Underlying conditions
See: Pharma Shills Pharma gang Books Wikipedia
A-Z
Allen, Frances
Anderson of FMD scam fame
Aaronovitch, David
Armstrong, Mac
Aston, CCDC, Robert
Atwood, IV, MD
Baum, Michael
Barrett
Baron-Cohen
Bartlett, Jamie
Beard, Dr Nick
Bedford, Helen
Biederman, Dr. Joseph
Blakemore, Colin
Borland, Sophie
Boseley, Sarah
Campbell, Nicky
Chan, Margaret
Cherry
Chopra, Deepak
Cockburn, Andrew
Cohen, Nick
Colquhoun, David
Connor, Steve
Cooper, Louis Z
Cooper, Anderson , CNN
Coroners
Cox, Anthony
Creagh, Mary
Davis, Nigel & Sir Crispin
Dawkins, Richard
DeMeo, Ph.D., James
Deer, Brian
Dixon, Dr. Patrick
Doll, Richard
Donaldson, Liam
Dr Oz
Elliman, David
Emond, Alan
Ernst, Edzard
Evans, Stephen
Faine, Jon
Finn, Adam
Fink, Aaron J.
Fitzpatrick, Michael


Flegg, Peter J
Fombonne

,

Eric
Fowler

,

Norman
Fumento

,

Michael
French

,

Professor Christopher
Frist

,

Bill
Gallo

,

Robert
Gates


Articles
Quotes
Gerberding

,

Julie
Giannangeli

,

Marco
Gill, AA
Gillberg

,

Christoper
Gibson MP
Goldacre, Ben
Gornall

,

Jonathan
Gorski, MD, PhD

,

David H.
Godlee

,

Dr Fiona FRCP
Gottlieb

,

Scott
Green

,

Saul
Gupta

,

Dr. Sanjay
Hall

,

Andrew
Halsey MD

,

Neil
Hammond

,

Dr Phil
Hari

, Jo

hann
Harris

,

Evan
Harris

,

Gardiner
Healey

,

John
Hart, Alan
Hemming

,

John
Henderson

,

Mark
Herbert
Hilleman Ph.D

,

Maurice R.
Hitchens, Peter
Hope

,

Jenny
Horton

,

Dr Richard
HULL

,

DAVID
Jarvis
Jarvis

,

Sarah
Jakab, Zsuzsanna
Jennings, Lance
Johnson

,

Tim
Kassianos

,

Dr George
Katz

,

Samuel
Kay

,

Jonathan
Kilmeade, Brian
King

,

David
Krebs, Sir John
Kumar

,

Dr Surendra
Lachmann

,

Sir Peter
Langman

,

Professor Michael
Lansley

,

Andrew
Laurance

,

Jeremy
Leitch
Leonard

,

Rosemary
Leventhal

,

Dr. Bennet
Liddle, Rod
Lindsey

,

Kimberly Quinlan
Lipstadt

,

Deborah
Lord

,

Dr. Catherine
Lovelock
Macara
Madsen

,

Kreesten
Marcovitch

,

Harvey
Marks, Vincent
McDevitt
McKie

,

Robin
McSweegan

,

Edward
Meadow, Roy
Miller

,

Elizabeth
Montagnier

,

Luc
Morgan

,

Piers
Mortimer

,

Edward
Midgley
Miller

,

Elizabeth
Mnookin

,

Seth
Morgan

,

Piers
Murdoch
Novella

,

Steven
Nuki, Professor George
Nuki, Paul
Orac
Osterhaus

,

Albert
Offit

,

Paul A.
Oxford, John
Oz, Dr
Park

,

Alice
Parry, Vivienne
Paterson, Owen
Pennington

,

Hugh
Phillips

,

Melanie
Plotkin.
Pichichero
Poland

,

Dr. Greg
Rake

,

Dr Katherine
Randerson

,

James
Randi, James
Richmond, Caroline
Rooker

,

Jeffrey William
Rose, David
Ross

,

Gilbert
Rotblat

,

Dr F
Rumsfeld

,

Donald
Rutter

,

Professor Sir Michael
Sainsbury

,

Lord David
Salisbury

,

David
Sanders, Tom
Sasieni

,

Professor Peter
Saunders, Richard
Sargant
Schreibman

,

Laura
Schwarcz

,

Dr. Joe
Scurr, Dr Martin
Sebelius

,

Dr. Kathleen
Segal

,

Jakob
Shermer

,

Michael
Sikora, Karol

Singh, Simon
Smith, Dick
Smith, Tara C.
Southall, Professor David
Specter, Michael
Spelman, Caroline
Stern
Stoppard, Dr Miriam
Snyderman,Dr. Nancy
Taverne, Lord Dick
Thompson, Damian
Thompson, Mark
Thorsen, Poul
Taylor, Brent
Tayloe, David
Taylor, Michael
Trevor-Roper, Hugh
Turner, Nikki
Vilsack, Tom
Wainberg, Mark
Waxman
Wessely, Simon
Wheen, Francis
WIZNITZER,DR. MAX :
Woods, Professor Kent
Yeo, Tim
Zuckerman

Epidemic Intelligence Service (EIS)

http://www.lobbywatch.org
http://www.nhsexposed.com/
http://www.gmwatch.org

The Very Reverend Graham Forbes
911
Aaronovitch

,

David
Bartlet

t, Jamie

AIDS
Robert Gallo
Luc Montagnier
Mark Wainberg

Allopath politician
Macara

Allopaths:
Vaccine advocates
Main vaccine advocates:

Atheism [See: Atheism.]
David Aaronovitch
Dawkins, Richard

Bloggers (Allopath)
Novella, Steven
Orac
Smith, Tara C.
Leitch
Neurodiversity (Kathleen Seidel)
Anne's Anti-Quackery

Cancer
Michael Baum
Waxman
Karol Sikora
Sasieni, Professor Peter

Circumcision [See: Male Circumcision]
Fink, Aaron J.
Schoen, Edgar J.

Viral Fearmongering [Infectious scares]
Anderson of FMD scam fame
Hugh Pennington
Colin Blakemore
Dr. Patrick Dixon
Osterhaus, Albert
John Oxford
David King

Feminism [Feminism]
Rake, Dr Katherine

Food Inc [Food Inc]
Donald Rumsfeld
Rooker, Jeffrey William
Schwarcz, Dr. Joe Krebs, Sir John
Sainsbury, Lord David
Lansley, Andrew
Taverne, Lord Dick
Cockburn, Andrew
Taylor, Michael
Vilsack, Tom
Spelman, Caroline
Paterson, Owen

Embedded historians [Embedded historians]
Trevor-Roper, Hugh
Browning, Christopher
Biedermann, Charles
Evans, Richard J
Hastings, Max
Pressac, Jean-Claude
Hilberg, Raul
Kogon, Eugen
Lanzmann
Lipstadt, Deborah
Longerich, Professor Peter
Martin Gilbert
Shermer, Dr. Michael
Piper, Dr. Franciszek
Pelt, Robert Jan Van
Provan, Charles D.
John C. Zimmerman

Media Allopaths
Goldacre, Ben
Hammond, Dr Phil
Rosemary Leonard
Scurr, Dr Martin
Stoppard, Dr Miriam
Dr Oz

Sebelius, Dr. Kathleen
Neil Halsey MD
Samuel Katz
Paul A. Offit
Edward Mortimer
David Tayloe

Horton, Dr Richard
Sarah Jarvis

'Expert' against vaccine injury


Fombonne

,

Eric
Lord

,

Dr. Catherine
Leventhal

,

Dr. Bennet

Journal editors
Godlee, Dr Fiona FRCP
Horton, Dr Richard

Vaccine scientists
Hilleman Ph.D, Maurice R.
Plotkin.

Vaccine studies
Eric Fombonne
Pichichero
Thorsen, Poul
Madsen, Kreesten

HealthFraud/Skeptic [Health Fraud Players.]
Atwood, IV, MD
Barrett
Baum
Beard, Dr Nick
Dixon, Dr Bernard
French, Christopher
Green, Saul
Herbert
Jarvis
Marks, Vincent
McElwain
Moran
Richmond, Caroline
Ross, Nick
Shermer, Michael
Smith, Dick

Wakefield Greek Chorus [Chorus]
Brian Deer
Ben Goldacre
Randerson, James
Rod Liddle
Nick Cohen

WHO [WHO]
Jakab, Zsuzsanna

Joint Committee on Vaccination and Immunisation [See: JCVI]
Hall, Andrew
Emond, Alan
Elizabeth Miller
Brent Taylor
DAVID HULL
McDevitt
Roy Meadow
David Salisbury
Rotblat, Dr F
Parry, Vivienne
Langman, Professor Michael

Medical Propaganda authors [Books]
Wheen, Francis
Jonathan Kay
David Aaronovitch
Michael Shermer
Seth Mnookin
Paul Offit, MD
Simon Singh
Edzard Ernst
Damian Thompson
Goldacre, Ben

Any non-Allopathic medicine
Edzard Ernst
Richard Dawkins

Vivisection
Colin Blakemore
Taverne, Lord Dick

Politicians
Bill Frist
Evan Harris
Fowler, Norman
Healey, John
Paterson, Owen
Lansley, Andrew
Hemming, John
Ian Gibson MP
Creagh, Mary
Sebelius, Dr. Kathleen

Global warming and pseudo-green fearmongers [See Global Warming Lie]
Gore, Al
Stern
James Lovelock

Chemical industry shill
Schwarcz, Dr. Joe
Richard Doll

Cot-death, shaken baby syndrome:
Roy Meadow

Robert Aston, CCDC
Stephen Evans

Newsgroup gatekeepers [See: Newsgroups]
Putz the pharma shill

Wikipdedia gatekeepers [See: Wikipedia]
Midgley

Related:
Epidemic Intelligence Service (EIS)

Politics
Noam Chomsky
Amy Goodman

http://www.lobbywatch.org
http://www.nhsexposed.com/
http://www.gmwatch.org

Discredited
Sir Roy Meadow
Professor David Southall

Africa [Africa]
Dr. Eric Reeves
Alex De Waal
Philip Gourevitch
Alison Des Forges
Linda Melvern
Samantha Power
Paul Farmer
Christiane Amanpour
See: Allopathy Authority, Rubbishing non-corporate medicine, Shills, Vaccine conflict of interest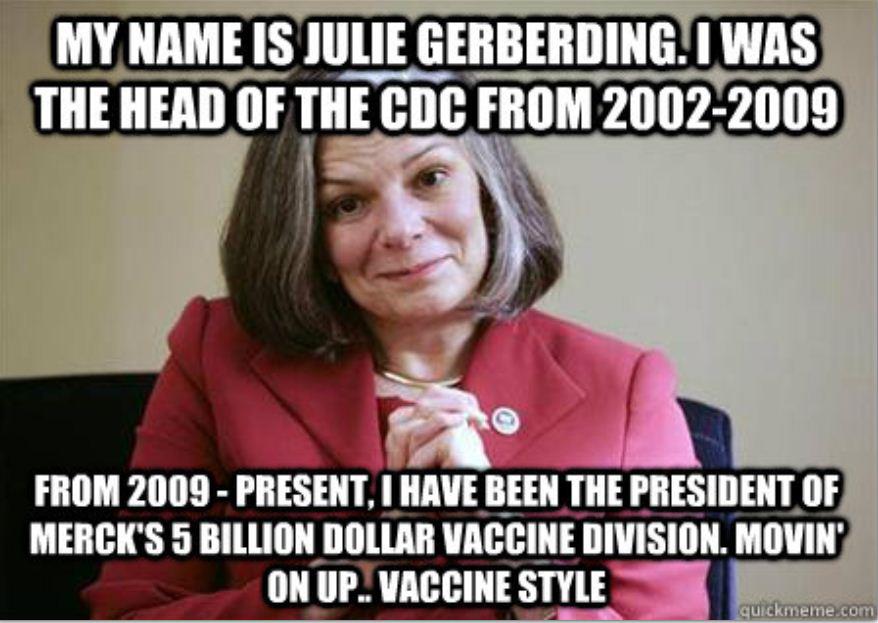 Gerberding, Julie 'Revolving door'
[2012 Feb] The Walker-Smith Appeal, the British Media and the Boseley Problem By John Stone The almost unavoidable conclusion is that large sections of the British media have always known that the "Wakefield" prosecution was based on an imposture, and have been holding their silence in contempt of fair reporting and of the public at large, and that these people are much more concerned about their own backs than they are about our children.
[2010] Flu expert linked to drug firms
[2009 Nov] Patient dies after being given swine flu vaccine But Experts investigating the death say it was likely to have been caused by the patient's 'significant underlying health conditions' rather than the vaccine itself.
MEDICOLEGAL INVESTIGATIONS LIMITED
Articles
[2012 Aug] MEDICAL REPORTERS ARE DESTROYING OUR KNOWLEDGE ABOUT MEDICINE by Jon Rappoport
[2010 Dec] Yellow Dirt By Lee Camp The experts decided that the disorder was genetic in origin.
[2010 Aug] A wake-up call: Why fighting for your family matters by Hilary Butler
[2010 March] Lancet Boss Failed to Disclosed Own Conflicts to Parliament while Denouncing Wakefield By John Stone
[2010 March] Fombonne, Lord, Leventhal vs. Children with Autism By Katie Wright What kind of human being makes money by testifying against disabled children with autism?.....These parasites regularly take the stand in Vaccine Court in hopes of preventing sick autistic children from receiving financial compensation for their injuries. When I worked on forensic child abuse cases we had a word for these psychologists and doctors who were paid to testify against children. I'll leave that to your imagination.
[2010 March] Forged documents and a scientist who absconds with $2 million puts Autism studies in doubt by Christina England
[2010 Jan] Swine flu taskforce's links to vaccine giant: More than half the experts fighting the 'pandemic' have ties to drug firms
[2009 July] Conflicted Government Expert Airbrushes Embarrassing Autism Science
[2009] Vaccinate boys with cervical cancer jab, experts says
The Politics And Commerce Of Autism By Lisa Blakemore Brown Psychologist
Media Moments by Dr. Michael Parenti
[2008 dec] Some New York Times Reporters are Just Ignorant By J.B. Handley
[2008 Nov] Research Center Tied to Drug Company
[2007] Dr. Joe Schwarcz, McGill University's Renowned "Popularizer of Science," Shills for Monsanto By Alex Constantine
[2007] Sanjay Gupta & Laura Bush Shill for Gardasil by PAM MARTENS
"An UPDATED Review of the Doublespeak in: 'Vaccines and Autism: Myths and Misconceptions' By Steven Novella (31 March 2008; 75 pages)"
"Thimerosal Causes Mercury Poisoning XVI - No Proof Of Safety for Thimerosal in Vaccines - A Rebuttal to the Doublespeak in: 'Suffer the Little Children' No More By Michael Fumento (29 October 2007; 20 pages)"
"Thimerosal Causes Mercury Poisoning XV - Mercury Poisoning by Thimerosal in Vaccines - A Rebuttal to the Doublespeak in: 'On Vaccines, Immune to Reason' By Paul Howard (18 October 2007; 19 pages)"
[Feb 2008] MMR and the doctors - taking us all for dummies by John Stone



[NVIC April 2006] Hyping Kid Flu Vaccination
[Media 2006] More Americans should get flu shot: experts
[Media April 2006] Experts Defining Mental Disorders Are Linked to Drug Firms
[Media July 9, 2004] Cancer expert warns Charles against backing alternative therapies
[Media 2004] Experts predict measles epidemic
The Company Director: Dr Vincent Marks by Martin Walker MA
Professor Michael Baum: The Trials of a Cancer Doctor by Martin Walker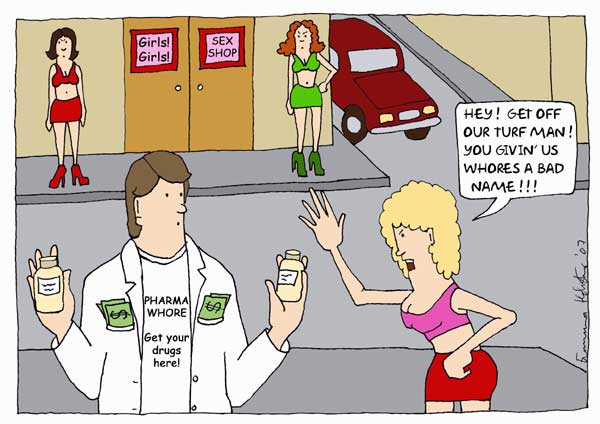 Pending;
Carolyn Faulder
Dr Jeffrey Tobias
Dr Lesley Fallowfield.
Bristol Cancer Help Centre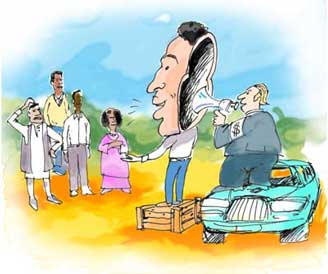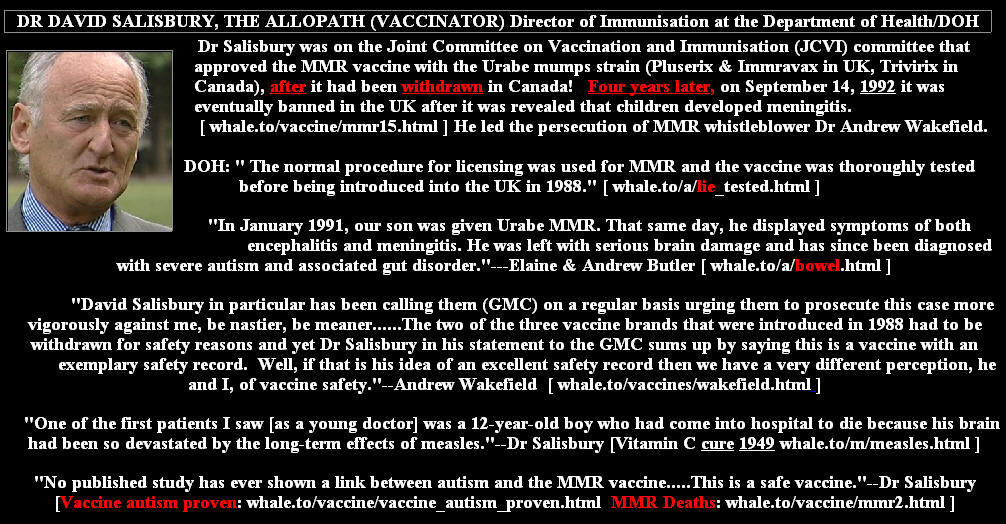 Salisbury, David Whale large banners MMR Urabe Bowel disease Vaccines are adequately tested MMR deaths Vaccine autism proven