Christine Maggiore (1957 - 2008)
[back]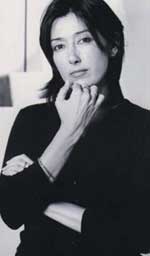 WEBSITES:
WWW.ALIVEANDWELL.ORG
WWW.HPVTRUTH.ORG
WWW.JUSTICEFOREJ.COM

CHRISTINE JOY MAGGIORE After her daughter died in 2005 of an allergic reaction to an antibiotic for an ear infection, the LA County Coroner — ignoring evidence to the contrary — declared it a death from AIDS and Christine's suffering increased horribly. She was vilified in the world media and harassed by outspoken opponents of her work who openly gloated that this was her just comeuppance. She and her family endured a yearlong criminal investigation that not only terrorized them, but also robbed them of an opportunity to mourn the loss of their daughter. That loss was twisted into sensationalized and mean spirited television episodes that portrayed Christine as a quack and a murderer and ultimately as dead. Christine never fully recovered from the unjust treatment that she received around the loss of Eliza Jane and that treatment ultimately exhausted her.
http://www.reviewingaids.org/awiki/index.php/Christine_Maggiore
The Other Side of AIDS (English) on NTSC DVD
An award winning 86-minute documentary that brings the AIDS debate to life through interviews with scientists, journalists and medical doctors for and against a reappraisal of the HIV hypothesis, and features HIV positives taking a variety of approaches to health. For more information, including a complete transcript of the film, visit www.TheOtherSideOfAIDS.com. Price includes shipping to US addresses.
Curtis Cost
& Christine Maggiore at: The Harlem AIDS Forum