Fruity diet blamed for boy's illness
Sunday Express, Jan 14, 2001.
THE bowel disease Rory Adams suffers from is so severe that he has to take liquid paraffin daily.
But for five years, ever since he had the MMR jab, his painful condition was dismissed as a result of eating too much fruit.
Rory's parents have never been in any doubt that his bowel problems and the vaccination were linked.
His mother Heather said last night: "Anybody would be mad to say it, but we as parents strongly believe that this is a result of the MMR.
We can't turn the clocks back, we can't make it better for our son, but our message to the Government is please reintroduce the single vaccinations."
Rory, eight, is the second of the couple's three children, and as a toddler he showed all the signs of growing into a healthy, happy child.
"Almost as soon as he had the injection, at the age of two, he lost his co-operative skills, and shortly after that he got diarrhoea," Mrs Adams, of Gillinghani, Dorset, said.
"He regressed quite markedly after that. He was walking before the MMR but then he started crawling again."
Mrs Adams said she and her husband Mark had to battle against medical scepticism. Their paediatrician told them Rory's condition was caused by eating a lot of fruit.
"Then in October last year, to our horror, an X-ray of his abdomen showed that he had a growth the size of a football.
"This child has been in serious pain for years. His rectum and colon don't work any more. He has to have liquid paraffin twice a day and laxatives three times a week." As well as suffering from a painful and incurable bowel disease, Rory is autistic.
"He didn't speak until he was six. Now he is able to say when his tummy hurts. These kids are suffering in silence."
Rory is unable to go to a normal school and is taught instead at home. "He follows a home-based programme. He has a visitor's status in mainstream school as a result of his autism. He also can't go to school because his guts are in such disorder."
Mrs Adams, 37, added: "They have the single vaccine in the rest of Europe, why not here? It is incredible that they are denying there is a risk."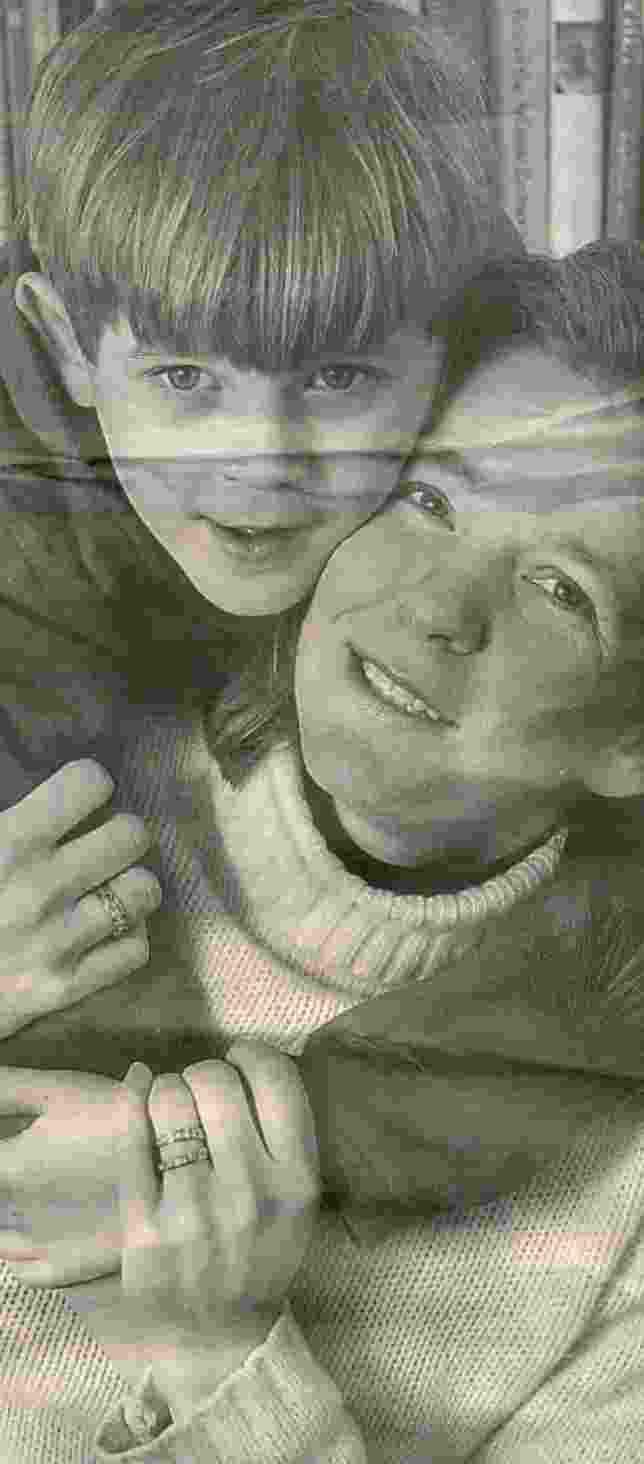 BATTLING THE SCEPTICS: Heather Adams with her eight year old autistic son Rory
[Home] [Autism] [MMR/MR vaccines]