Heliotherapy & Light for health
Alternative Medicine Sunscreens/Sun Sun luminary (Flat Earth)
Vitamin D
John N. Ott
Auguste Rollier
Articles
[2016 Feb] What they won't tell you: The sun is a full-spectrum medicine that can heal cancer Dr. Auguste Rollier opened the first European "Sun Clinic" in 1903 at Leysin, Switzerland. He also wrote a very influential book: Heliotherapy. He was considered the most famous heliotherapist in the world. At his peak, he operated 36 clinics. Dr. Rollier espoused that the sun was an unsurpassed broad-spectrum medicine. He healed his patients using a wholesome diet combined with the power of the sun. By 1933, there were over 165 different diseases successfully treated with heliotherapy including tuberculosis, wounds, rickets and much more. Dr. Rollier's death in 1954 marked the end of sun therapy not because it was ineffective, but because it had been replaced by Big Pharma's "miracle drugs."
[2007] Heal Yourself With Sunlight (Part 1 of Timeless Secrets of Health and Rejuvenation) by: Andreas Moritz Before antibiotic drugs were discovered in the 1930s – penicillin having been the first one – the healing power of sunlight was favored by the medical community, at least in Europe. Sunlight therapy, called heliotherapy, was indeed considered to be the most successful treatment for infectious diseases from the late 19th to the mid-20th century. Studies revealed that exposing patients to controlled amounts of sunlight dramatically lowered elevated blood pressure (up to 40 mm Hg drop), decreased cholesterol in the bloodstream, lowered abnormally high blood sugar in diabetics, and increased the number of white blood cells, which people need to help resist disease. Patients suffering from gout, rheumatoid arthritis, colitis, arteriosclerosis, anemia, cystitis, eczema, acne, psoriasis, herpes, lupus, sciatica, kidney problems, asthma, and even burns, have all received great benefits from the healing rays of the sun.
The medical doctor and author, Dr. Auguste Rollier, was the most famous heliotherapist of his day. At his peak, he operated 36 clinics with over 1,000 beds in Leysin, Switzerland. His clinics were situated 5,000 feet above sea level, the high altitude allowing his patients to catch a lot more UV light than was possible at the lower levels of the atmosphere. Dr. Rollier used the UV rays of sunlight to treat diseases such as tuberculosis (TB), rickets, smallpox, lupus vulgaris (skin tuberculosis), and wounds. He followed in the footsteps of Danish physician Dr. Niels Finsen, who won a Nobel Prize in 1903 for his treatment of TB using ultraviolet light. Rollier found that sunbathing early in the morning, in conjunction with a nutritious diet, produced the best effects.
Health Implications of Ocular Light by Nikolaj Holtermann, MSc
Seeing the Light by Sally Euclaire Osborne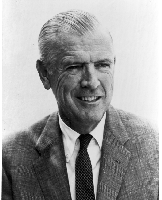 http://www.thehealingsun.org/papers.htm
Books
Light, Radiation, and You How to Stay Healthy (Paperback) by John N. Ott (Author)
Health and Light by John N. Ott
The Healing Sun by Dr. Richard Hobday
Heliotherapy by Dr. Auguste Rollier
See: Low-energy bulbs
Chapter 6 I BREAK MY GLASSES The problem of what to do continued to become more acute; then, one day I broke my glasses. While waiting for a new pair to be made I wore my spares. The nosepiece was a little tight and bothered me, so I took them off most of the time. The weather had been nice for several days and there was some light work outside that I did as best I could with my cane in one hand. Suddenly I didn't seem to need the cane. My elbow was fine and my hip was not bothering me much even though I hadn't taken any extra amount of aspirin. It was hard to figure out why my arthritis should suddenly be so much better. My hip hadn't felt this well for three or four years. I began walking back and forth on the driveway. Fifteen minutes went by, and I must have walked a mile. I ran into the house and up the stairs two at a time to tell my wife. She had been watching me out the window and worrying. Had I lost my cane again? And why all the walking back and forth and around in circles without my glasses? It was shortly before Christmas, and – I told her – if she would hurry and finish her Christmas shopping, we could go to Florida for a week between TV programs. I wanted to sit in the sun again without any glasses. In three days we were on a plane headed south.

Is Sun Exposure Really Good for You?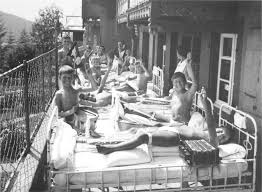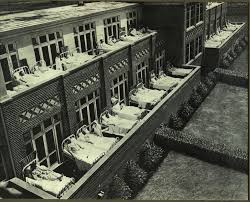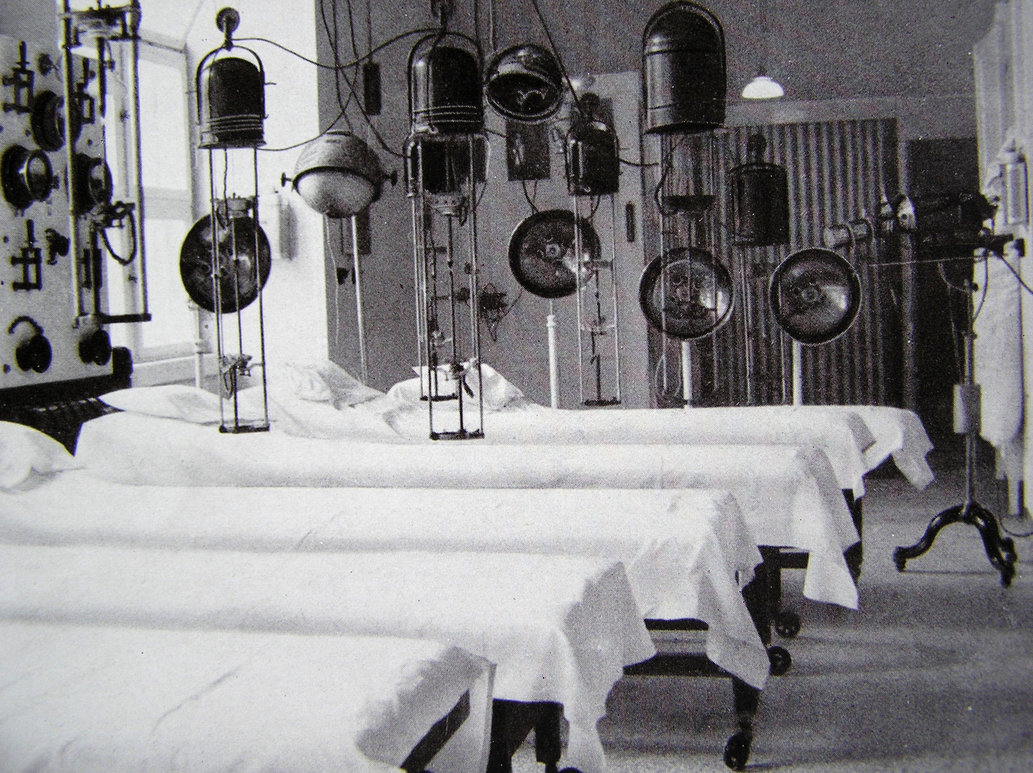 Original photo showing patient exposing his back to the Sun. Dr Rollier can be seen in the centre of the photo. — at Leysin, Switzerland.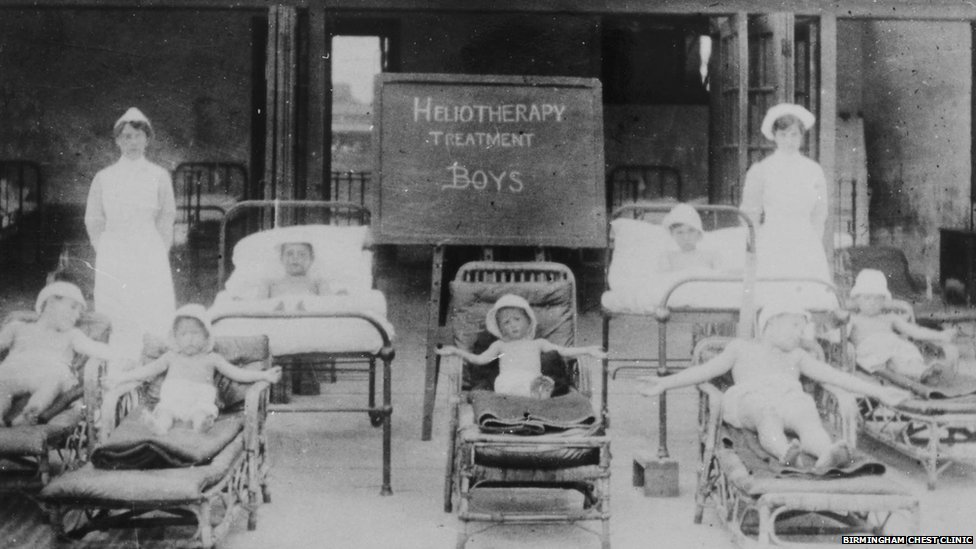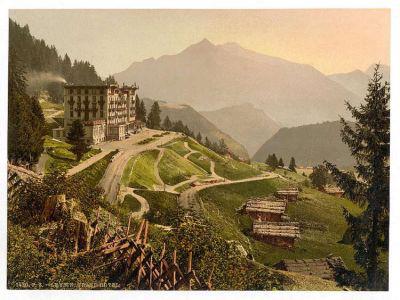 Beautiful image of Leysin. Shows the main Heliotherapy Clinic at the time. — at Leysin, Switzerland.