James Bartley
MILABS
[James Bartley is an Abductee who has been exposed to high levels of Spiritual Warfare. He has studied in England and Germany. He is a student of Military History with an emphasis on Intelligence- Counterintelligence and Special Operations. James has worked in the Semiconductor Industry, the Telecommunications Industry and in County Government as an Ombudsmen. James also worked for the Civil Service at a major military command in an Intelligence related capacity. He is a former business owner.]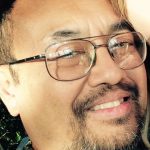 I am available for consultations at very affordable rates. For more information please e mail me.
Web https://www.thecosmicswitchboard.com
See: Dr. Karla Turner Barbara Bartholic MILABS
The Legacy of Barbara Bartholic by James Bartley
[2013 May] An Interview with Angelia Cardwell, a Milab by James Bartley
[2009 Dec] Interview with Lilu Tuatha—a MILAB Abductee By Eve Lorgen, M.A.
Articles about Biden's and Obam-bam's master's real agenda--Grant Bartley
A Book Review of Susan Reed's "The Body Snatchers" By James Bartley
Articles
[2011 Nov] What Would a Reptilian Controlled Planet Look Like? By James Bartley
[2009] A Primer on Military Abductions By James Bartley
My Location Displacement Experience by James Bartley
[2007] A Female Abductee's Revelations Of Hybrid Infiltration by James Bartley
[2007] Interview with a Male Abductee about Reptilians and Hybrids by James Bartley
UNDERSTANDING THE REPTILIAN MIND By James Bartley
ASTRAL DREAMSCAPE MANIPULATION by James Bartley
ON THE MARCH

by James Bartley
Rebuttal to a Reptile in Human Clothing by James Bartley
Grand Strategy Of The Reptilians by James Bartley
[2004] ALIEN ABDUCTIONS IN THE 21st CENTURY: A COMMENTARY BY AN ALIEN ABDUCTEE By James Bartley
[2002] Unmasking the Disruptors in UFO/Conspiracy Research (Part 1) By James Bartley
[2000] "Alien Civil Affairs Programs" by James Bartley
[2000] The Aliens' Use of "OPSEC" By James Bartley
Reptilians: Understanding the Hive Consciousness by James Bartley
Blogs:
[2013] The End of the Reptilian Overlordship Part 1 - James Bartley James Bartley is going to go deeper into the reptilian aspect of alien abductions. For far too long, the big name alien abduction researchers have focused almost exclusively on the entities known as "the Greys" and it has left a huge void in alien abduction/UFO research. Throughout the ages reptilians have been described by many names, such as the Djinn and the Lizard People etc etc. These beings have covertly and maliciously influenced human society. In this series, James Bartley goes deeper into the subject matter. He also addresses religions, gurus, channeling, spiritual & religious groups and what constitutes a psychopath.
External articles
http://theuniversalseduction.com/bartley/
Book: The Universal Seduction : Piercing the Veils of Deception
James writes about In Vol. I, II III, - various aspects of History leading up to the New World Order – Passing on classified info.: Inequity among sentencing – Britain -- Who were the spies(MI5-MI6)? ADL picks & chooses cases: nothing but a propaganda machine – FDR & Churchill in secret collusion (WWII) – Coming global Dictatorship – Stooge of the NWO – Pearl Harbor: early warning? – The Questionable Benjamin Franklin – Naming cold war spies – The Cold War: an illuminati invention The United Nations' part in the NWO – THE ILLUSTRIOUS MR. KISSINGER