John McCain
Cindy McCain
Israel control of USA government
Understanding the Crisis in Ukraine
[2012 Sept] The American "Mossad," Rule By Deception This week, former presidential candidate John McCain criticized President Obama for failing to attack Iran. To many in America who have no accurate information about McCain's background, they are unaware that he is only out of prison because President Nixon issued him a pardon for crimes he committed during his time as a prisoner in North Vietnam. Two high ranking officers, Colonel Earl Hopper and Colonel Ted Guy, both of unimpeachable reputation, accused McCain of dozens of counts of treason. My own observations of his actions over the last few decades have proven him to obstruct attempts to repatriate American prisoners of war from Vietnam through having evidence of their existence classified and destroyed.
[2012 Jan] EXCLUSIVE INTERVIEW: Survivor of Israeli Attack Reveals Secrets of 1967 High Seas Massacre ......"McCain and his admiral father covered up the USS Liberty attack on orders that came down from the highest corridors of the U.S. government," Morris said. Liberty survivor Tourney agrees. "McCain has been part of the cover-up and knew exactly what happened to us," Tourney said. "This fact has been documented since at least 1981. But his reaction leaves a lot to be desired. He claims: 'It was a tragic mistake. Forget it. Get over it. Israel paid reparations.' . . . McCain won't tell people that most of the crewmen only received $200 or $250 in compensation."
[pdf] McCain Family Secret: The Cover-up
[2011 Dec] Sayanim: Israeli Operatives in the U.S. By marketing his "brand" as a Vietnam-era prisoner of war, he became a reliable spokesman for Tel Aviv while being portrayed as a "war hero." No media outlet dares mention that Colonel Ted Guy, McCain's commanding officer while a POW, sought his indictment for treason for his many broadcasts for the North Vietnamese that assured the death of many U.S. airmen. As a typical asset, it came as no surprise to see McCain and Connecticut Senator Joe Lieberman, a self-professed Zionist, used to market the phony intelligence that took us to war in Iraq. McCain's ongoing alliance with transnational organized crime spans three decades.
His 1980's advocacy for S&L crook Charles Keating of "The Keating 5" finds a counterpart in his recent meetings with Russian-Israeli mobster Oleg Deripaska who at age 40 held $40 billion in wealth defrauded from his fellow Russians.
McCain conceded earlier this month in a town hall meeting in Tempe, Arizona that he met in a small dinner in Switzerland with mega-thief Deripaska and Lord Rothschild V.
For assets such as McCain to be indicted for treason, the American public must grasp the critical role that such pliable personalities play in political manipulations. McCain is a "poster boy" for how assets are deployed to shape decisions such as those that took our military to war. In the Information Age, if that's not treason, what is?
John McCain: Is He Still a Manchurian Candidate? by RAYELAN ALLEN (RUMOR MILL NEWS)
[2008] How war hero John McCain betrayed the Vietnamese peasant who saved his life
[2008] The three Stooges go to Washington By Don Nicoloff
"In view of the increased threats to Israeli security, American support for Israel should intensify – providing military equipment and technology."
- John McCain to Jewish Institute of National Security Affairs (JINSA), December 5 2006.

"In addition to her moral commitment to Israel's security, America must provide Israel with whatever military equipment and technology she requires to defend herself, above and beyond what we supply today if necessary. Our support for Israel must intensify, as threats to Israeli security have intensified."
- John McCain at an AIPAC conference, June 2001.

"Stability in the Middle East, including Israel, rests on a decisive American victory in Iraq."
- John McCain to Presidents Of Major American Jewish Organizations Conference, October 30 2007.

"Iran's development of nuclear weapons threatens both Israel and America."
- John McCain to Virginia Military Academy, April 11 2007.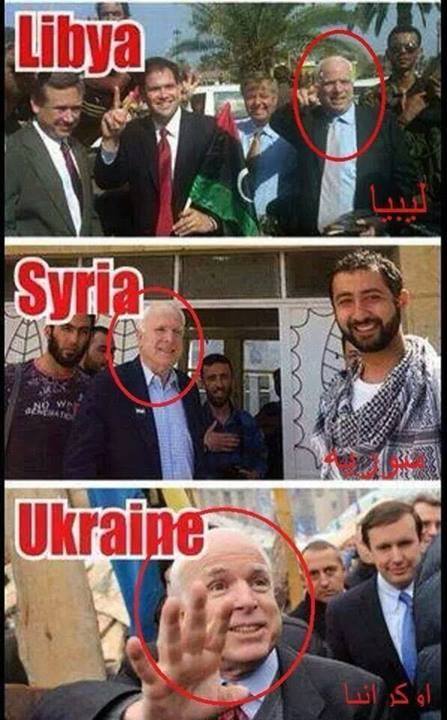 External
John McCain: War Hero or Go-To Collaborator?
John McCain: Privlidged 'War Hero', Liar, Colloborator, Traitor - Part 1 (Feb. 8, 2008)
John McCain, Rothschild Puppet, Zionist Warmonger
The three Stooges go to Washington By Don Nicoloff
Will the USS Liberty haunt McCain?
Rick Renzi, McCain's AZ Campaign Co-Chairman, Indicted on Land Deal Corruption Charges
Phil Gramm: Corporate Prostitute in Residence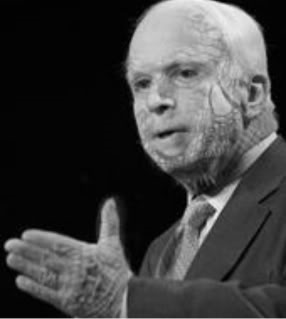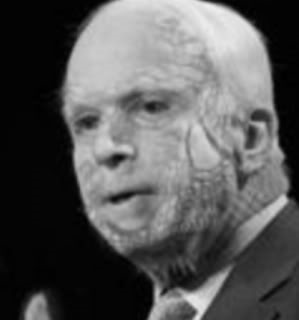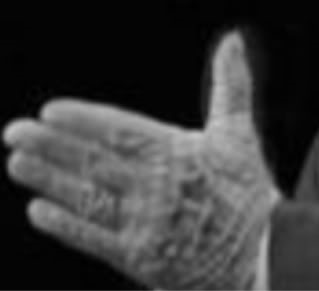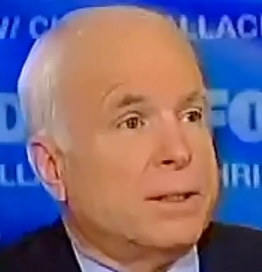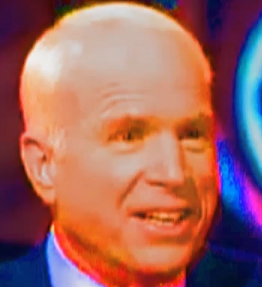 Reptile eyes (slits) http://www.youtube.com/watch?v=rpKRp0UQiGI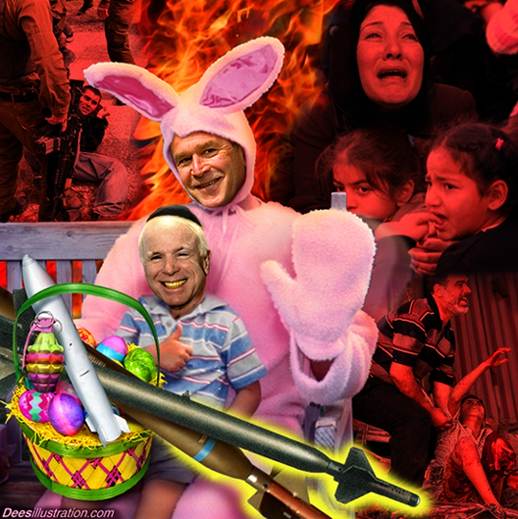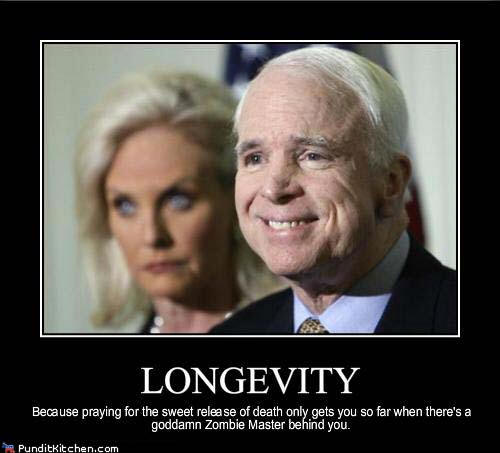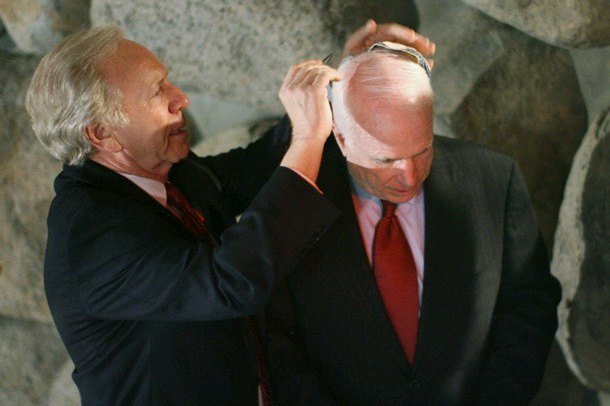 Yarmulk/kippah Israel control of USA government Jewish U.S. Sen. Joe Lieberman (L) puts a yarmulke on Republican nominee U.S. Sen. John McCain at the Yad Vashem Holocaust Memorial March 18, 2008 in Jerusalem, Israel.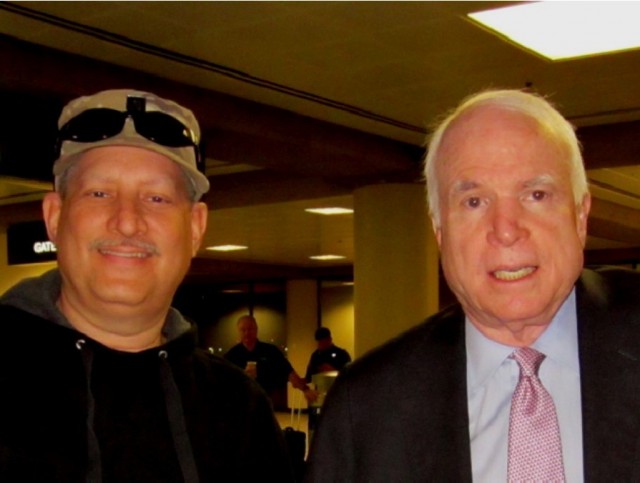 Head of National Socialist Movement and Senator John McCain, traveling together to NSM National Convention, November 2012 (exclusive photo) http://www.veteranstoday.com/2013/01/24/enemies-scamming-america-on-gun-confiscation/