Queen
Royals
http://www.sxolsout.org.uk/zcase.html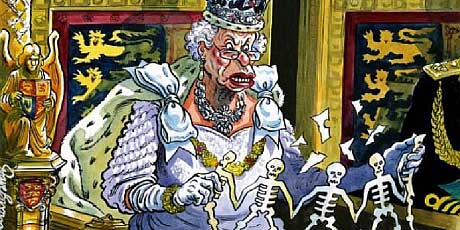 ZIONISM. Britain's royal family is 100% Jewish
Queenie, the missing children, an International arrest warrant and the Commonwealth Summit no-show
[2012 July. vid] A Report from the Proxy to the Throne of England The fake Royals and the true King of England. Jim Fetzer: "Wow, Jim, you wouldn't believe me, this interview that Greg just gave me is astonishing, absolutely fucking astonishing." [Greg Hallett]
[2011] Royal Family granted new right of secrecy
[vid] ROYAL REPTILIAN CLONES 'DO' IRELAND
[vid] THE QUEEN'S UGLY LIZARD LEGS - EXPOSED!
Interview with princess Diana's confidant Christine Fitzgerald

Gas Chambers Hoax Bergen-Belsen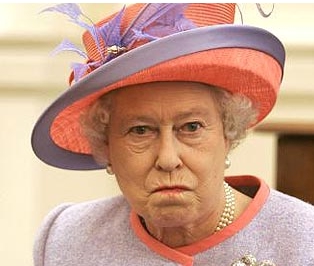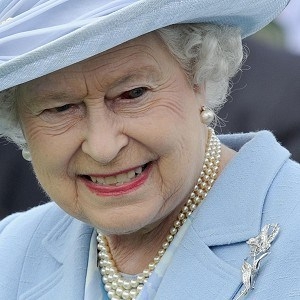 http://news.uk.msn.com/uk/queen-sports-badly-bloodshot-eye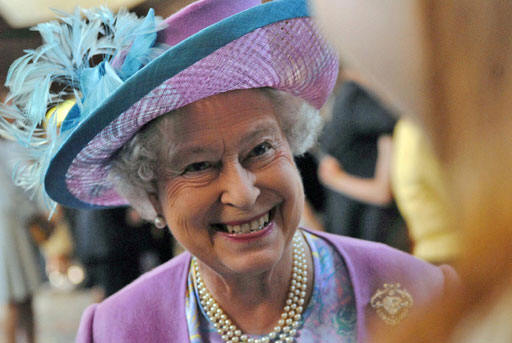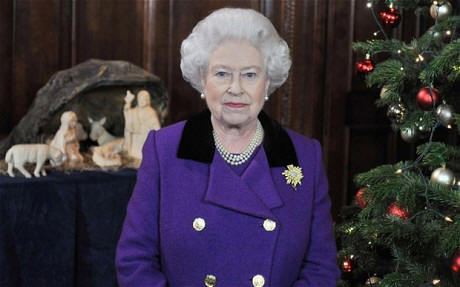 BUSH SALUTING LUCIFER WITH QE2 & THE GANG.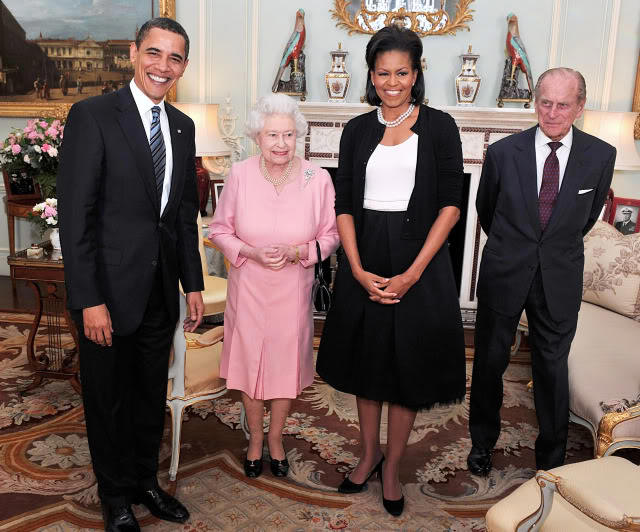 http://www.dailymail.co.uk/news/article-1388319/Queens-visit-Ireland-Gerry-Adams-demands-Monarch-grovel-more.html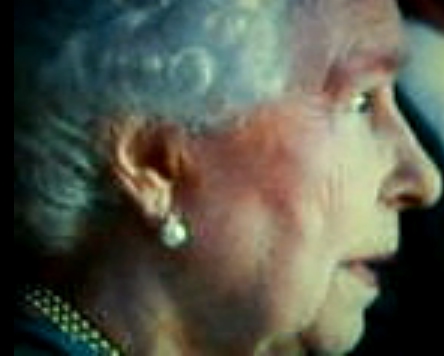 http://youtu.be/KLIl-eD7I94

[2011] Rev. Kevin Annett - Genocide of Canadian aboriginals at 25 million; 50,000 children now missing; Key witness William Coombes assassinated by Crown and Vatican agents Rev. Kevin Annett sets out the prima facie evidence for Queen Elizabeth and Prince Philip's personal involvement in the disappearance of 10 aboriginal children abducted by them from a residential school in Kamloops, BC in the period Oct. 5 - 13, 1964 and never seen again in their lives.
"Apart from my sister, she is the only other person who has been a total constant in my life ever since I came to consciousness. The Queen was there and that's an incredible rock I think to have in your life."---DAME HELEN Mirren. 'The Diamond Queen', BBC.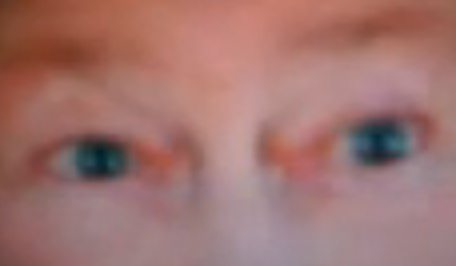 http://youtu.be/tyTfidnViT0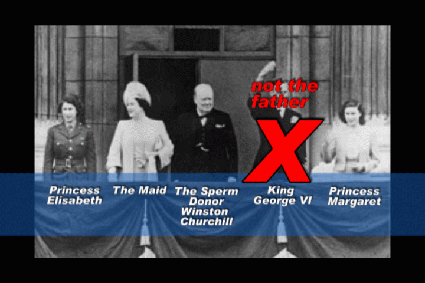 The real parents of Princess Elizabeth were
'The Maid' of Elizabeth Bowes-Lyon (the 'Whipping Boy')
and Winston Churchill. THE HALLETT REPORT No. 3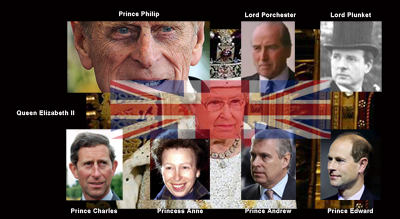 3 Heroin Dealers, 1Woman, 4 Kids
The breeding rights with Queen Elizabeth
were given to members of the Triumvirate,
so Lord Porchester sired Prince Andrew,
and Lord Plunket sired Prince Edward THE HALLETT REPORT No. 3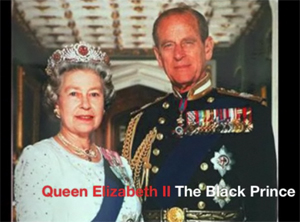 The English royals in England, Scotland, Ireland and Wales
and in Europe acknowledge Queen Elizabeth II as 'The Maid'
because she is the daughter of Elizabeth Bowes-Lyon's maid
and she is the artifical insemination daughter of Winston Churchill.
THE HALLETT REPORT No. 3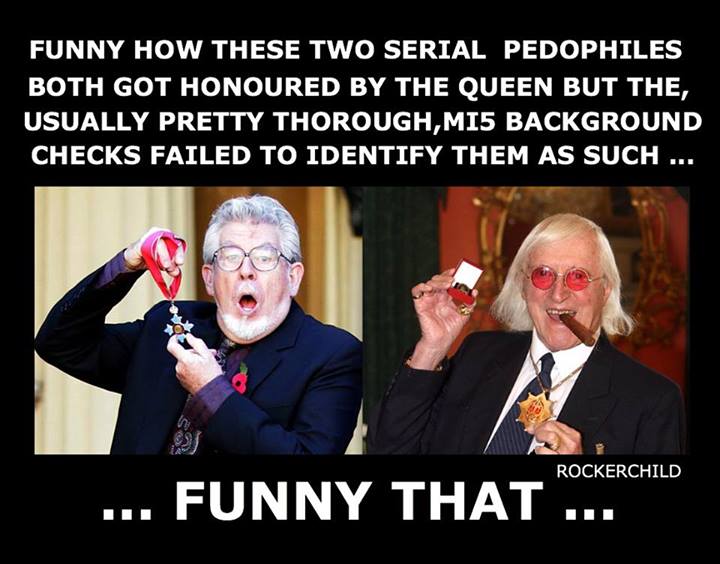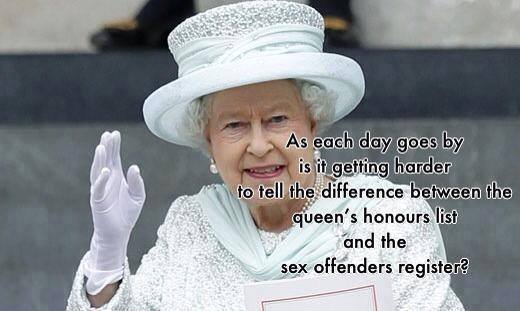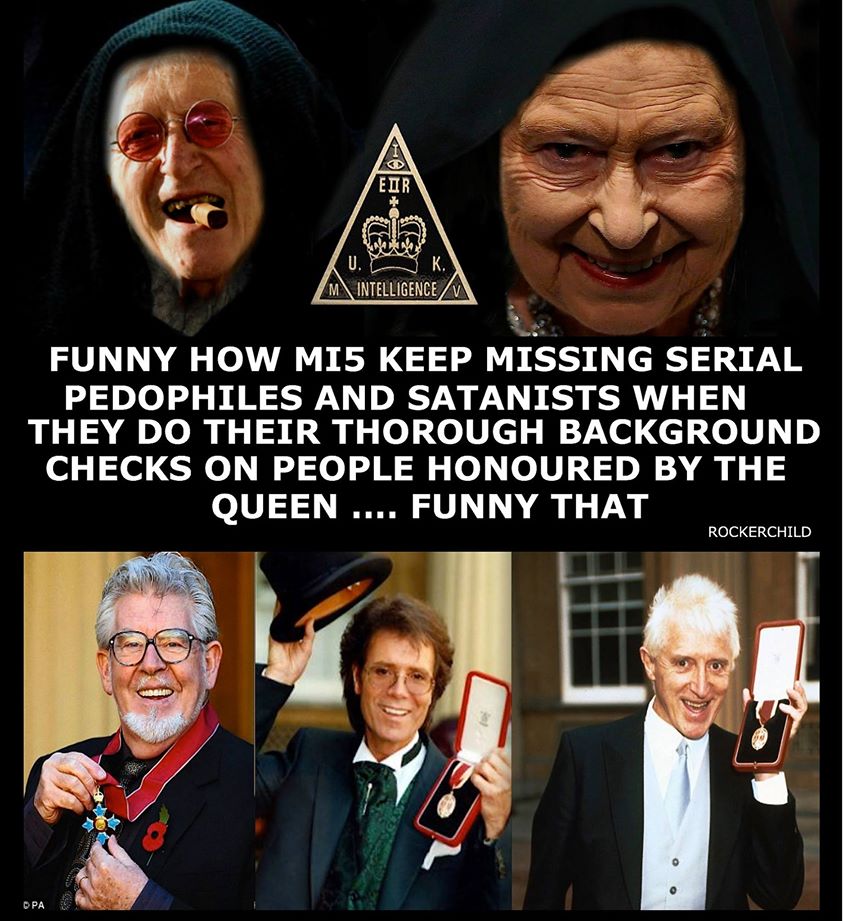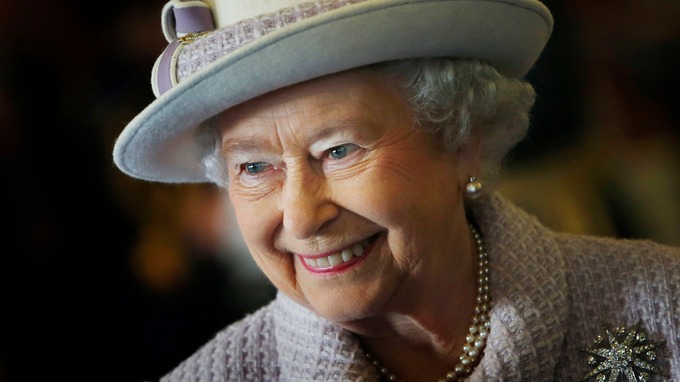 Churchill "Finding Jesus' Graves … challenges the Flat Lie Royals" hallett report No8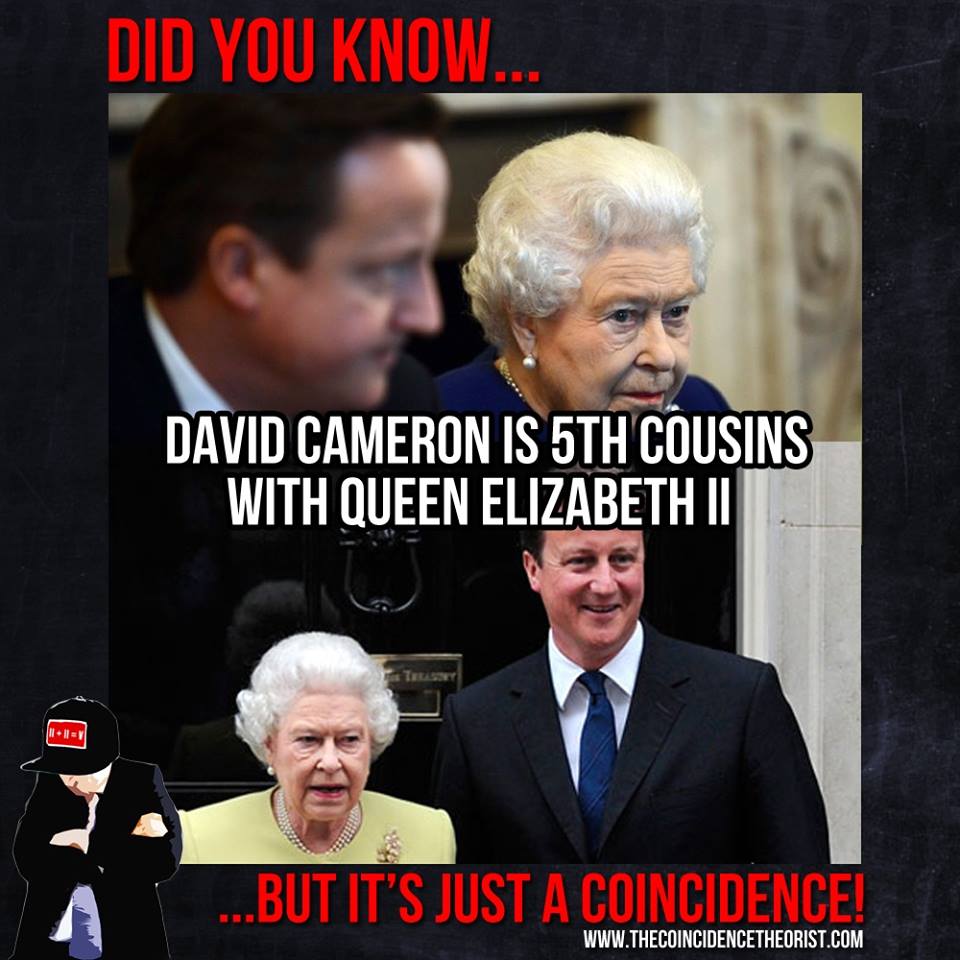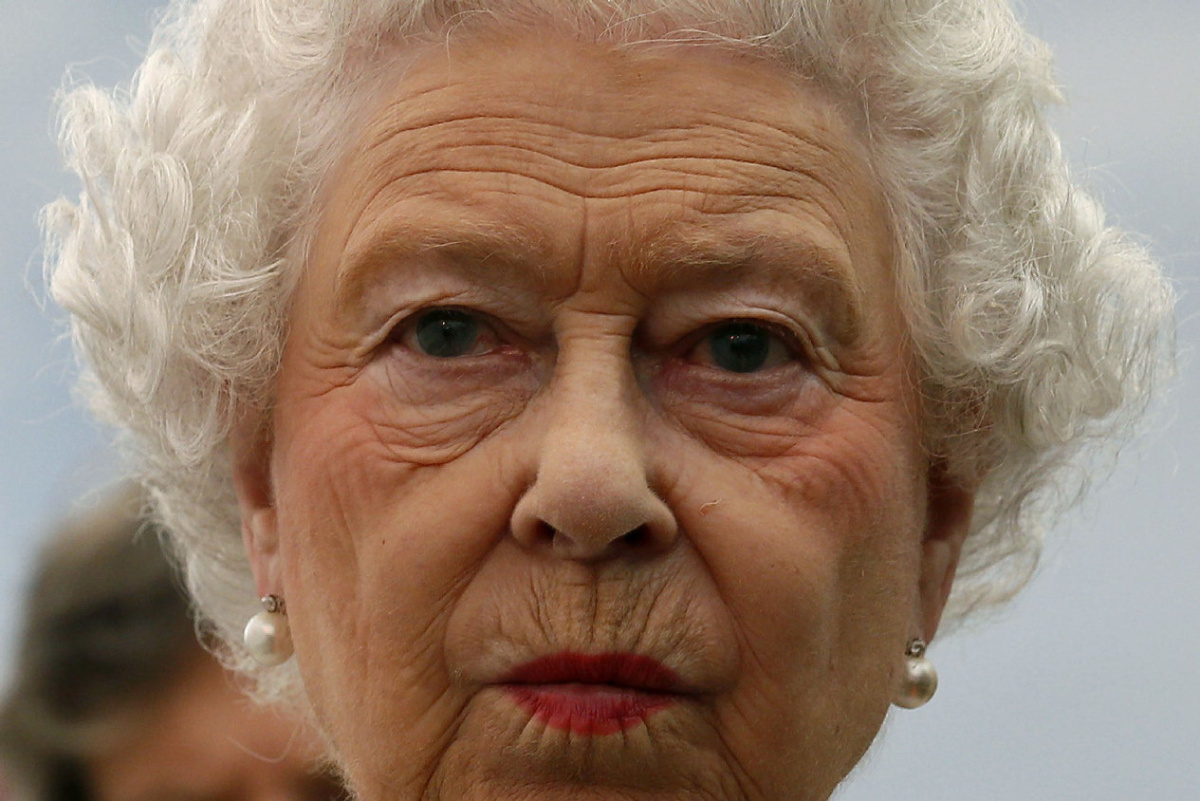 ''Any Faux False Fake BBC stories directly Affirm Queen Elizabeth II's Abdication . . . . The BBC was privately created in 1922. When George, Duke of York (George VI) and Elizabeth Bowes Lyon's Maid gave birth to an epileptic son in 1924, they let it die on the hospital gurney. When they tried again by Artificial Insemination with George VI replaced by illegitimate royal Winston Churchill as sperm donor, daughter Elizabeth was born in 1926, above the Coach & Horses pub in Mayfair. Her status was somewhat undecided. That was when the BBC went public, in 1926, to support the illegitimate commoner Elizabeth as Princess and then Queen. The Monarch is 'Acclaimed' in the UK, so one needs control of the media, which is the BBC. As Queen, Elizabeth appoints all the Trustees to the BBC, so she hires anyone that supports her, and fires anyone that exposes her or her family - who are all known to be Flat Lie Royal, and NOT THE ROYAL FAMILY. Since Queen Elizabeth II was Struck with a Black Wand on 17 August 2015, she has been dethroned. The way the BBC acknowledges that Elizabeth II has been dethroned is with any overtly Faux False Fake Media reporting. This occurred with the Faux False Flag Gullibility Shock Test Dupe Assault in Paris on 11.13.15.
(13 November 2015). It was done on a 'Friday' which is 'Exilarchs Day', another indication Elizabeth is due to be removed. This is all acting out 'The Hidden King of England' which is currently the UK's most suppressed book - Due to the Privy Council Oath, which is rampant in London and UK, amongst Literary Agents, Books Chains, the 3 Independent Book Stores in the UK, and even the List of Banned Books won't touch it. What they're really scared of is that Queen Victoria passed the Throne and Crown to her secret firstborn Family, by letter, and then from "The Prize" onto the "Predicted One" - and we are in the times of Predictions. So whenever you see a Faux False Fake event reported by the BBC or in any way associated with the BBC - it is a Mark of the faux entity 'Queen Elizabeth II' struck with a Black Wand on her way to being Exiled.'' Greg Hallett