[5' 4" tall. Psychopath. Zionist. Real name was Joseph Djugashvili. Son of Baron Edmond de Rothschild and the brother of Chairman Mao. 1]
See: Lenin Trotsky, Leon Death's Head Karl Marx Communism Lazar Kaganovich Genrikh Yagoda
Red Army rape 1.9 million German women raped by Soviet soldiers. One Russian Captain who tried to prevent the rape of German women was sentenced to 10 years in the Gulag for 'bourgeois humanism and compassion towards the enemy'.
Stalin's Jews. We mustn't forget that some of greatest murderers of modern times were Jewish
The Artificial Famine/Genocide in Ukraine 1932-33
[2008] The man who was Stalin's body double finally tells his story
[1983] THE SECRET HOLOCAUST By Eustace Mullins "The orgy of murder, torture and pillage which followed the Jewish triumph in Russia has never been equaled in the history of the world...The Jews were free to indulge their most fervent fantasies of mass murder of helpless victims. Christians were dragged from their beds, tortured and killed. Some were actually sliced to pieces, bit by bit, while others were branded with hot irons, their eyes poked out to induce unbearable pain....Some were nailed to the ceiling by their fingers or by their feet, and left hanging until they died of exhaustion....Others were chained to the floor and hot lead poured into their mouths. Many were tied to horses and dragged through the streets of the city, while the mob attacked them with rocks and kicked them to death." ...Pregnant Christian women were chained to trees and their babies cut out of their bodies."
Lazar Kaganovich: Stalin's Mass Murderer
Quotes
"Stalin was also a Zionist. He was the son of Baron Edmond de Rothschild and the brother of Chairman Mao."---New Zealand A Blackmailer's Guide by Greg Hallett
Juri Lina claims that the USSR was ruled by Jewish gangsters. Soviet "anti-Semitism" was the spin they put on their gang wars. Marxist ideology was a smokescreen. Josef Stalin was a Jew who spoke Yiddish and married Jewish women. He was diagnosed as a "paranoid hysteric" by a doctor he murdered for revealing this. He had an inferiority complex due to being only five foot one inch tall and employed a stand-in for public appearances. He murdered his second wife in 1932 when she accused him of genocide. Like Lenin, another Jew (who died of syphilis) Stalin was also bisexual. (pp. 284-286). These are the freaks the Illuminati bankers put in power. [Review] USSR Illuminati Experiment Was "Social Catastrophe" by Henry Makow Ph.D.
"America is like a healthy body and its resistance is threefold: its patriotism, its morality, and its spiritual life. If we can undermine these three areas, America will collapse from within." ~ Josef Stalin (1879-1953)
So, the purpose of the Cold War was to kill millions of these heretic, orthodox Buddhists, and to install in their country dictators that will carry out the Inquisition, who are loyal to the Pope.
One of those dictators was Joseph Stalin. And he was given the nuclear device in 1943 by the U.S. government, by the U.S. army. And you can find that in The Unseen Hand by Ralph Epperson. He did a lot of good documentation.
So, they gave him the bomb. I shouldn't call it 'the bomb' because they gave him the nuclear device so that he could detonate it and create the illusion that Russia now has nuclear capability, when a wheel-barrow was a great invention in Russia.
I mean, the Russian soldiers, when they went into Germany and they found toilets, they were dipping their bread in the toilets and eating their bread out of toilets. In Russia they were just savages. They didn't have technology; they had nothing. All the technology they ever got was given by Vatican-controlled Western corporations, whose inventors were Protestants.
But in the process of so doing, they put Protestant East Germany under Communism to purge the Protestants of East Germany out of the country. That's why they sent them to Siberia. They put Protestant-Lutheran Latvia, Lithuania, and Estonia under Communism, so they deported them all to Siberia. They put the Mennonites of Russia further under Communism, deporting them to Siberia. They deported the Baptists of Russia to Siberia, because they could only do-wimpy, gimpy, powerless, Russian army that it was-we could easily have beat it into the ground, if it had not been financed and supported and built by Henry Ford and Western corporations.
So, wimpy, gimpy Russia has this nuclear device, right? And oh, if we decide to go to war with Russia, well, we might get bombed! There's mutual, assured destruction. So to keep that from happening, we won't fight 'em, and we'll let them purge the world of all its Protestants. That's the purpose of the Cold War.
The Cold War then went into China, and the U.S. 7th Fleet, according to the Birch Society, and they're right about this, blocked Chiang Kai-Shek from being able to go into China and take over the country. So, Mao Se-Dung could get in control, get in power, and then carry out his inquisition against the land owners, against the Buddhists, against all the Protestant missionaries who were in China-just like the good Jesuit pawn that he was.
And so, we have this nonsense Cold War, which enables Rome to put up all their dictators, their Communist dictators, all of them loyal to the Pope-including Ho Chi Minh. Ho Chi Minh had a secret deal with Pope John XXIII, and he was under the advice of a Roman Catholic Bishop all throughout the war.They took Princeton; they took Dartmouth College. All the great Protestant Universities are now in the hands of the Masons and the Jesuits. Harvard has a Jesuit House. They're controlled. And so, wherever they control education, they control the politics. And they control the education in China, Russia, all the Communist countries. Now that they have all of the dictators installed all throughout the world, they don't need the Cold War anymore. So now they can proceed with their next agenda, and that's the unification of Europe, the building up of Russia, and the destruction of the Western Empire. And that's their next agenda. The Black Pope: Interview of Eric Jon Phelps
Book
Stalin's British Training by Greg Hallett
Young Stalin by Simon Sebag Montefiore
Under the sign of the Scorpion- the Rise and Fall of the Soviet Empire by Juri Lina
Gifting The United Nations To Stalin by Greg Hallett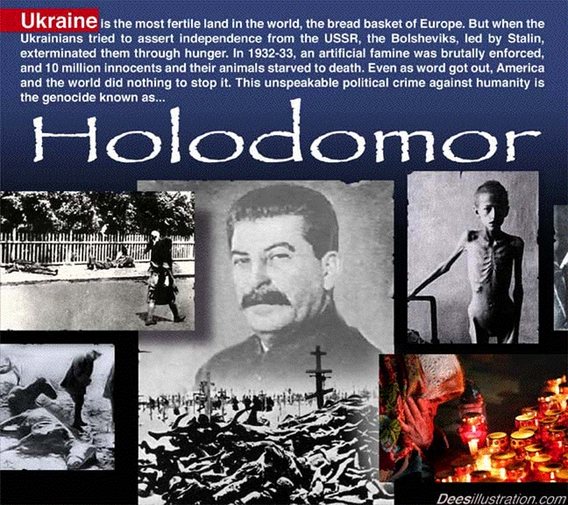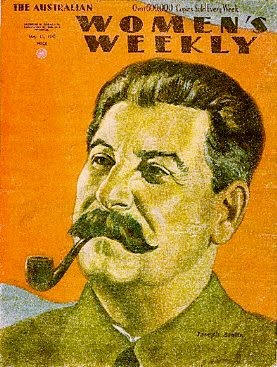 David Colquhoun: The Man from Wellcome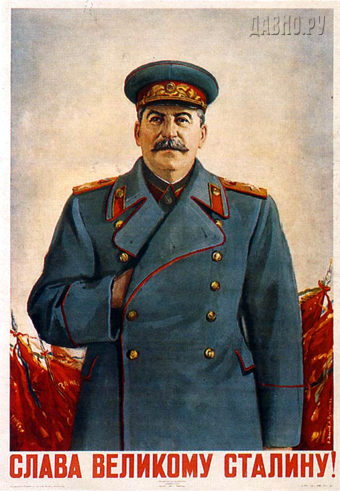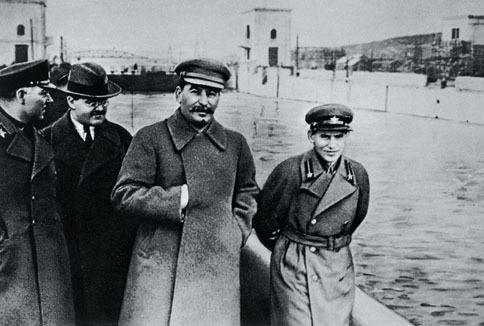 Hidden hand Nikolai Yezhov