Alzheimer's Charities
Charity Hoaxes Alzheimer's

See: Chelation therapy Alcoa

[2016 Oct] Alzheimer's Association Warns Against Coconut Oil – Member Replies "Coconut Oil Gave us our Father Back!" In her book Alzheimer's Disease: What If There Was a Cure? (Basic Health Publications), Dr. Newport reports how the Alzheimer's Association stonewalled her and prevented her from presenting her study or even having a booth at their annual conference. She did attend the conference that year (2007) as an attendee and NOT as a presenter, but the Alzheimer's Association apparently felt so threatened by her presence that they assigned a security guard to follow her around the entire conference! For some reason, her remarkable story which chronicled her husband's nearly full recovery from Alzheimer's disease was something they did not want her disseminating.

[2011 Nov] Why does the Alzheimer's Association ignore mercury as a causal factor in Alzheimer's Disease ?

"I wrote a chapter from our book I published (Toxic Metal Syndrome) in the Townsend Letter on aluminium and promptly a letter came from the aluminium industry of America and that they protested out statements and gave a lot of public relations nonsense in their letter, and they lied, they just outright lied. You don't hear much about aluminium from, for instance, the Alzheimer's Disease Association because that Association takes money from the aluminium industry......Edward Truschke, the executive director of the Alzheimer's Association headquarters in Chicago, in response to our multiple inquiries, finally admitted that his organization has received unrestricted grant monies from the Aluminum Association of Canada (ALCAN) and from the Aluminum Company of America (ALCOA). He did not acknowledge, but we are aware anyway, that the international Alzheimer's disease medical meeting held in July 1992, in Italy, was sponsored in part by the Aluminum Association of Canada."----Dr Casdorph, M.D. & Dr Morton Walker (Toxic Metal Syndrome)

In 1997, Athena gave the nonprofit Alzheimer's Association a $100,000 grant to organize a panel to look at the usefulness of Alzheimer's tests. (Boston Phoenix, April 29 - May 6, 1999 http://www.cspinet.org/integrity/corp_funding.html#universities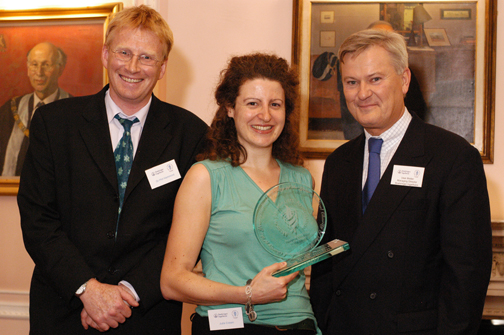 [Don't expect the Alzheimer's Society to tell you about Chelation therapy with such a huge market in Alzheimer's drugs, and it would also open up the Pandora's box on metal induced Iatrogenic diseases such as Autism & Alzheimer's.] The Alzheimer's Society was named Medical Charity of the Year. (L to R) Dr Phil Hammond; Julia Cream, Head of Public Affairs, Alzheimer's Society; Uwe Weiler, Managing Director, Boehringer Ingelheim.