Dr Phil Hammond
Experts Unauthentic journalism
[This character is the current (2008) MD of Private Eye a satirical journal noted for investigative journalism. Compared with the mild MMR investigation conducted by Private Eye in the past (last media investigation into a childhood vaccine was the 1984 Fresno Bee DPT report) his missives are pitiful to read. A 100% hook line and sinker vaccinator. It could be worse, at least MD isn't Ben Goldacre, yet!

You would have thought if he was going to wear a tie at least he could do it up properly. All smiles while MMR is still killing and maiming children, while this jolly geezer says it is safe, and also go out and get your daughter Gardasiled! Stay tuned.]
http://www.big-lies.org/private-eye/
The Winter 2010 flu vaccine drive
[2012 Jan] In Memoriam Paul Foot: Private Eye in an Ethical Tangle Over MMR By John Stone Private Eye's columnist 'MD', otherwise known as TV presenter, comedian and doctor, Phil Hammond has close pharmaceutical connections....Private Eye began to retreat from its support for MMR families after the death of its leading investigative reporter, Paul Foot, in 2004 and the no doubt increasing influence of Hammond. However, MD Hammond's review of the science post GMC verdict in 2010 is less than convincing (Private Eye 5-18 February 2010). He cites four sources – including the notorious Madsen study - which do not tell a clear story either individually or collectively and which he does not appear to understand beyond the spin which has already been put on them......Dr Hammond, it would seem, proposes that children with inflammatory problems and persistent measles virus should not be investigated or treated because it is not politically acceptable, even though they certainly exist. This looks like the medical profession protecting itself, not children.....When Foot died a few months later Private Eye and the Guardian set up a prize for investigative journalism, but when they closed ranks with the British establishment over MMR they did not honour his memory.
His quotes
Several ENT surgeons have written to M.D. to endorse his view (Eye 1220) that the NHS is wrong to deny girls (and boys) the chance to be vaccinated with Gardasil, which protects against more strains of virus than the government's chosen vaccine (Cervarix). As well as stopping most genital warts and a lot of cervical cancer, it could also prevent many laryngeal warts, which are extremely unpleasant and costly to treat. The virus is acquired during childbirth and some children suffer "gross tracheal problems" that continue into adult life. This might be avoided if the NHS had access to a licensed vaccine widely available in Europe and America. [Comment: VAERS Genital warts]
"The acclaimed science writer, Simon Singh."--Ratbiter
MJA AWARDS 2004 Pharmaceutical company Boehringer Ingelheim sponsored this year's presentation ceremony and the Freelance Journalist of the Year and the Medical Charity categories. The Medical Journalist of the Year and Medical Publication awards were sponsored by Pfizer UK. The Health Journalist of the Year was sponsored by Wyeth.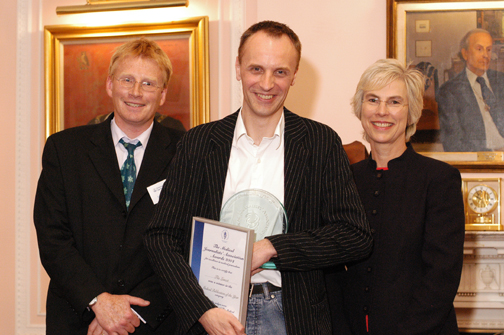 (L to R) Dr Phil Hammond; Dr Richard Horton, editor The Lancet; Kate Lloyd, Medical Director, Pfizer UK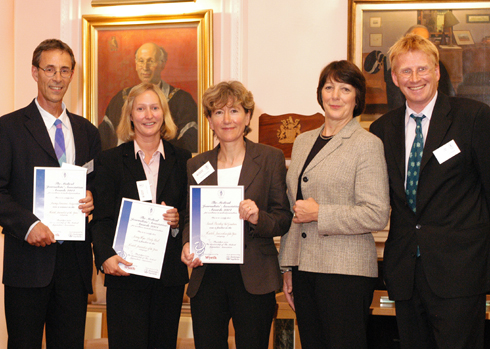 (L to R) Jeremy Laurance, The Independent; Jenny Hope, Daily Mail; Sarah Boseley, The Guardian; Gill Markham, Corporate Affairs Director, Wyeth; Dr Phil Hammond.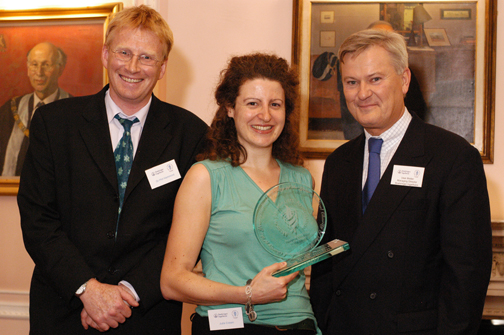 Alzheimer's Charities The Alzheimer's Society was named Medical Charity of the Year. (L to R) Dr Phil Hammond; Julia Cream, Head of Public Affairs, Alzheimer's Society; Uwe Weiler, Managing Director, Boehringer Ingelheim.
[The Alzheimer's Society is just another pharma front (see) that wont use chelation therapy to reverse Alzheimer's. So much for the millions of alzheimer's victims. See: Alzheimer's Racket]
"I wrote a chapter from our book I published (Toxic Metal Syndrome) in the Townsend Letter on aluminium and promptly a letter came from the aluminium industry of America and that they protested out statements and gave a lot of public relations nonsense in their letter, and they lied, they just outright lied. You don't hear much about aluminium from, for instance, the Alzheimer's Disease Association because that Association takes money from the aluminium industry......Edward Truschke, the executive director of the Alzheimer's Association headquarters in Chicago, in response to our multiple inquiries, finally admitted that his organization has received unrestricted grant monies from the Aluminum Association of Canada (ALCAN) and from the Aluminum Company of America (ALCOA). He did not acknowledge, but we are aware anyway, that the international Alzheimer's disease medical meeting held in July 1992, in Italy, was sponsored in part by the Aluminum Association of Canada."----Dr Casdorph, M.D. & Dr Morton Walker (Toxic Metal Syndrome)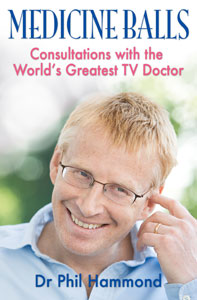 You said it!