Meningitis vaccines
Meningitis
[2016 Dec] Furious couple claim their son started suffering from 14 seizures a day after having a meningitis jab
[2016 dec] Andrew Pollard Named in Le Monde over HPV vaccine Cover up at the European Medicines Agency By John Stone ''The complainants also questioned why the agency dismissed some experts from deliberations due to conflicts of interest, while the chairman of one of the EMA panels, Andrew Pollard from Oxford has been maintained. The latter has, in particular, conducted four studies financed by GlaxoSmithKline (GSK) or Sanofi, between 2010 and 2014. Moreover, according to our information, its declaration of interests at the EMA omits to mention certain financial support from manufacturers of some welknown at his institution.''
[vid 2014] Teen heals brain cancer w/ raw vegan diet! Megan Sherow and Chris Wark (Chris Beat Cancer) (happened just after she had her Meningitis vaccination)
[2013 Jan] Video Footage Shows Prime Minister Visits Paralyzed Children, Powerful Groups Involved in Vaccine Campaign By Christina England
[2013 Jan] Minimum of 40 Children Paralyzed After New Meningitis Vaccine By Christina England out of five hundred children who received the new meningitis vaccine MenAfriVac, at least 40 of them between the ages of 7 and 18 have become paralyzed. Those children also suffered hallucinations and convulsions.
[2010 Sept] Jab hope after meningitis B trial success: Vaccine could save thousands of lives
[2009 March] Meningococcal disease: Situation in the African meningitis belt
[June 2008] Meningitis C 'superbugs' threat
[PROVE] Meningitis Vaccine Information for College Students
[Media Oct 2005 Menactra] Five Develop Nerve Disorder After Receiving Meningitis Vaccine
[Media September 20, 2004] Meningitis vaccinations 'blamed' for rise in deaths
[Media May 2005] MeNZB(tm) Vaccination Campaign Starts Derailing
The Meningococcal Gold Rush by Barbara Sumner Burstyn
Meningitis vaccine value debated in colleges
Earn Top Rates from the Meningitis C Programme
Vaccines blamed--(Letter) ERWIN ALBER Spokesperson, Vaccination Information Network,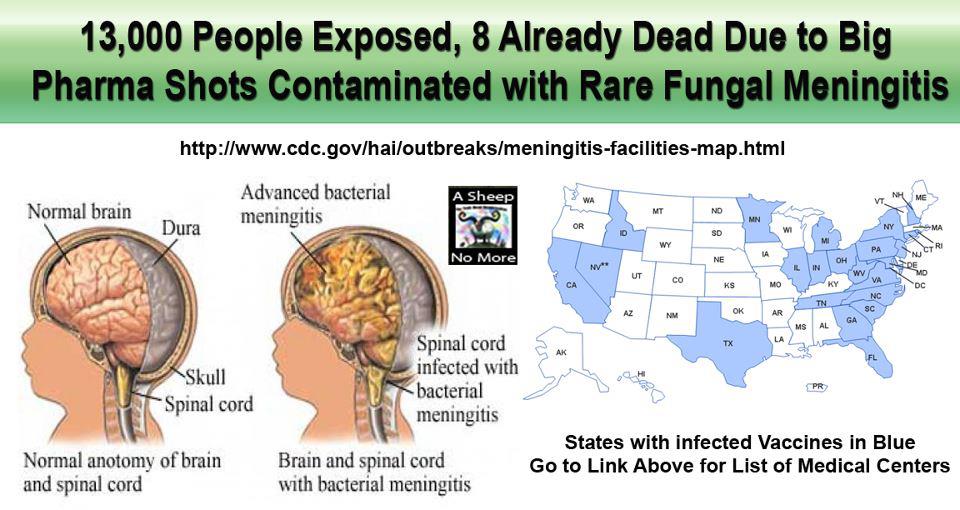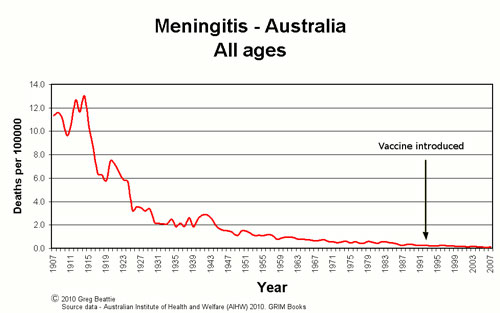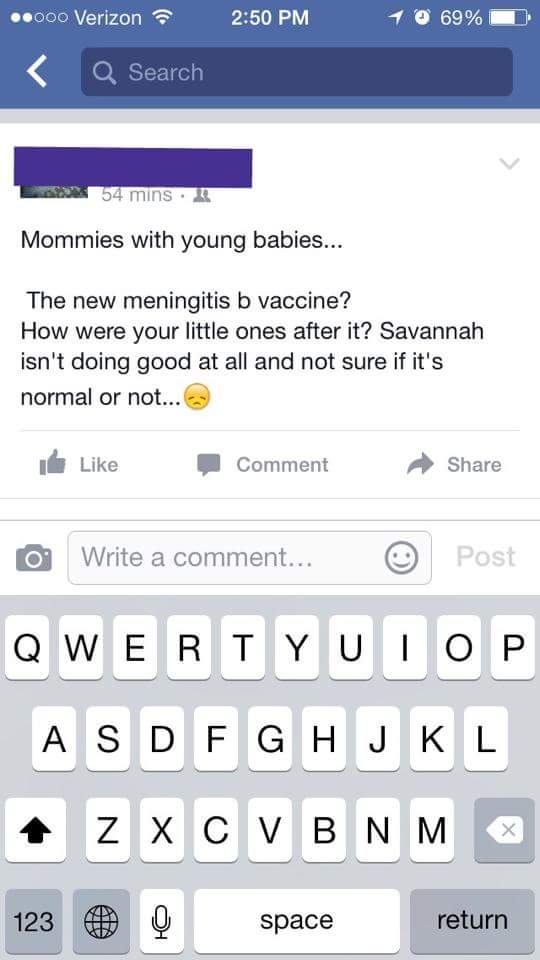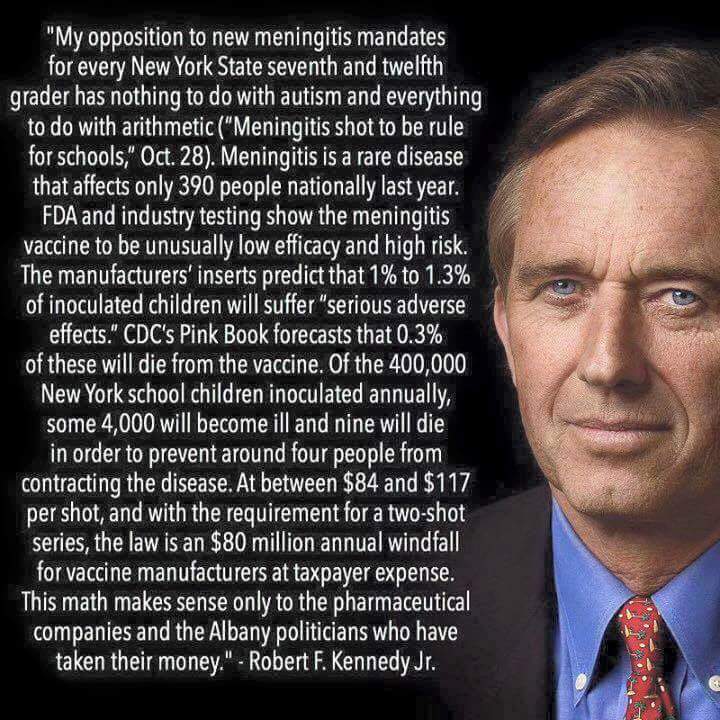 Kennedy Jr., Robert F.