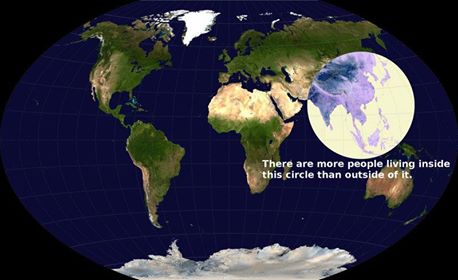 Neurons want food Perspectival take on global population density. With more than 2/3 of the population of the entire United States crammed onto the islands of the comparatively tiny Indonesia, this map throws into sharp relief just how much of the planet seems to be relatively uninhabitable (or, at least, nowhere near as densely packed). As an aside, the ongoing discussion over this map has yielded that the circle could in fact be considerably smaller than shown.
The Magic Money Tree Shakes for Military Interventions The money tree has come into prominence in UK politics since the PM Theresa May was quick to suggest there was 'no magic money tree' in response to being questioned by a nurse about a wage rise. Nurses' wages decreased by 12% in real terms over the last decade.
But when there is military action on the table, you can bet the money tree magically appears right on cue. It is only years later the public learn of the true cost and even then it's buried from public view. The Iraq War and the 2011 Libyan intervention are cases in point.
The Chilcot Report, released more than a decade after the initial intervention in Iraq, estimated the direct costs of the conflict in Iraq to be at least £9.2 billion. In 2016 prices, that is £11.82 billion and roughly the same as the aid programme of the British government today.
For the Libyan intervention in 2011, the Foreign Affairs Select Committee report last year found that the UK spent some £320 million on bombing Libya and approximately £25 million on reconstruction . That's almost £350 million for what Barack Obama referred to as a "shit show".
[2016 vid] A Very Heavy Agenda
[2016 July] Top Secret Khazarian Mafia Human Disposal Operations (Part II) By Preston James, Ph.D
[2016 June] 8-10 million Iranians died over Great Famine caused by the British in late 1910s, documents reveal
[2015 Oct] ASPARTAME CONFIRMED AS A BIOCHEMICAL WARFARE WEAPON by Dr. Betty Martini, D.Hum.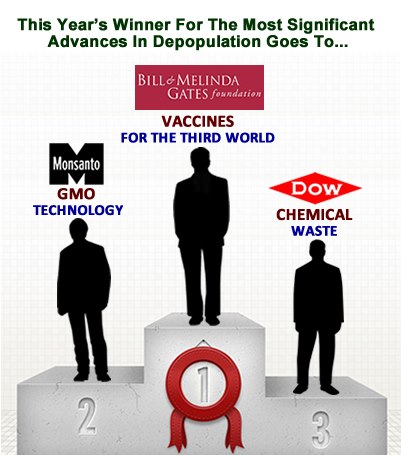 [2013 April] What Really Lies At The Heart of Biotech and Medical Technology? by MARCO TORRES
[2015 Oct] U.S. airstrike on Afghan hospital was not a mistake, MSF head says
[2014] 14 African Countries Forced by France to Pay Colonial Tax For the Benefits of Slavery and Colonization On January 13, 1963, three days after he started printing his country own currency, a squad of illiterate soldiers backed by France killed the first elected president of newly independent Africa. Olympio was killed by an ex French Foreign Legionnaire army sergeant called Etienne Gnassingbe who supposedly received a bounty of $612 from the local French embassy for the hit man job.
On January 1st, 1966, Jean-Bédel Bokassa, an ex french foreign legionnaire, carried a coup against David Dacko, the first President of the Central African Republic.
On January 3, 1966, Maurice Yaméogo, the first President of the Republic of Upper Volta, now called Burkina Faso, was victim of a coup carried by Aboubacar Sangoulé Lamizana, an ex French legionnaire who fought with french troops in Indonesia and Algeria against these countries independence.
on 26 October 1972, Mathieu Kérékou who was a security guard to President Hubert Maga, the first President of the Republic of Benin, carried a coup against the president, after he attended French military schools from 1968 to 1970.
None Dare Call It (Iraq) Genocide (American-Style) by LLEWELLYN H. ROCKWELL, JR. Here is the grisly bottom line: more than one million people have been murdered in Iraq since the US invasion, according to the ORB. Yes, other estimates are lower, but you have to be impressed by what they have found. It seems very credible. In Baghdad, where the US presence is most pronounced, nearly half of households report having lost a family member to a killing of some sort. Half the deaths are from gunshot wounds, one-fifth from car bombs, and one-tenth from aerial bombs. The total number of dead exceeds the hugely well-publicized Rwandan genocide in 1994.
[1911] Amazon indigenous people murder, enslaved, tortured, raped and starved by the Peruvian Amazon Company
DEATH BY GOVERNMENT 20th Century Democide By R.J. Rummel
The Solution to World Population Growth
[2010] 4.5 million dead in Afghan Holocaust, Afghan Genocide
22 Shocking Population Control Quotes From The Global Elite That Will Make You Want To Lose Your Lunch
[2012 June] Press TV – West Point Caught Teaching Genocide Classes…for 12 Years by Gordon Duff and Press TV It has been discovered that the US military academies, West Point in particular, having been teaching classes for as long as 12 years that openly advocate genocide, population reduction through use of nuclear, biological and chemical war along with open racism and apartheid views.
[pdf 2012] GLOBAL DEPOPULATION STRATEGY INTERVIEW Vaccines are the same thing. I interviewed a Black South African woman who told me that she and the women in her family had many children—not her, but the women in her family had no problem having children. She said that when she and her friends went into the hospital in South Africa to have their first babies—these are Black women, they were not allowed to leave the hospital until they had a shot. She said they wouldn't tell us what was in the shot, but we couldn't leave until we had it. She said none of us ever had a live birth again. They were given a vaccination, or chemical agent, medical agent that made them allergic to their own fertilized egg. So, none of them ever had another baby. She also said Black babies born in these South African hospitals neither parent had AIDS, but the newborn baby went home with AIDS. This Green Beret Special Ops soldier was on a special mission to South Africa. The U. S. military was transporting United Nations and World Health Organization doctors to South Africa to deal with an outbreak of an epidemic of something like Anthrax. He told me when they got down there the area was quarantined; it was also the center of the greatest resistance to Apartheid. He looked around and he said there was no disease outbreak; it was very obvious. He began challenging the doctors and asking them why they were really down there. Finally a doctor from Finland said no, there is no outbreak here. But we are going to vaccinate all these people, and in 12 years they will be dead. That was the introduction of AIDS.
[2012 June] GERM THEORY AND DEPOPULATION by Jon Rappoport
[2011 Dec] Has Drug-Driven Medicine Become A Form of Human Sacrifice?
[vid 2011] The implementation of population control programs in other nations. Steven W. Mosher President, Population Research Institute. Steven W. Mosher is an internationally recognized authority on China and population issues, as well as an acclaimed author, speaker. He has worked tirelessly since 1979 to fight coercive population control programs and has helped hundreds of thousands of women and families worldwide over the years. In 1979, Steven was the first American social scientist to visit mainland China. He was invited there by the Chinese government, where he had access to government documents and actually witnessed women being forced to have abortions under the new "one-child policy."
[vid] The implementation of population control programs in China Here is the fascinating story of how China was fooled into adopting false science as the basis for its one-child policy and how that policy has been implemented. Steven W. Mosher is an internationally recognized authority on China and population issues, as well as an acclaimed author, speaker. He has worked tirelessly since 1979 to fight coercive population control programs and has helped hundreds of thousands of women and families worldwide over the years.
[vid 2011] Overpopulation: The Making of a Myth Population is still technically growing, but according to the United Nation Population Division's numbers, that growth is slowing dramatically. The United Nations Population Division (UNPD) is the most reliable source of population statistics in the world, which is why we use their numbers for our videos. And, according to the UNPD, population growth will continue to slow down over the next few decades. In fact, if current trends persist, our growth will halt right around 8 billion by 2045. After that, our numbers will start to fall off, slowly at first, and then faster. If you find this whole idea counterintuitive, don't worry! You're not alone. At first glance, it really does seem like population is skyrocketing. That's because we're still adding a billion people every few decades . . . and a billion people is a lot of people. But the way we can tell that population is not ballooning out of control is precisely the fact that we're only adding a billion people each time. And soon, we won't even be adding that many.
[2011 Oct] Australia And Britain Killed 6-7 Million Indians In WW2 Bengal Famine by Dr Gideon Polya
[2011 Sept] French Revolution's Hidden Depopulation Agenda by Andrew Smith The Reign of Terror was a thoroughly malicious pre-Marxist depopulation program.