TRUE SPIRITUALITY & THE PATH OF THE HEART
Home Religion Racket
"We are not human beings here for a spiritual experience, but spiritual beings here for a human experience."----Dannion Brinkley.
[Opposite: Religion Racket. Spiritual here covers any subject studied or practiced on a spiritual path such as the eclectic Warrior Path (Truth being scattered around the globe). True Spirituality, and the best Path, is aligning yourself with Truth (The Path of Truth or Knowledge), combined with the heart (The Path of the Heart) 1. Dark Siders have 'Knowledge' (and technology) but it isn't 'Spirituality', as it's not Heart or Spirit based, so they have no true power, only being, at best, 5th dimensional beings, mostly 4th and 3rd dimension, while our spirit is 6th and above. A 'spiritual person' is service-to-others, guided by the Heart. Humanity is ideally the Fellowship of the Heart (the Christ energy, embodied by Jesus & Mary Magdalene). The main barrier to Spirituality is Suppressing sexuality which is where the Religions come in (they being the main impediment to spirituality), helped by Allopathy Inc, both being main players in our Authoritarianism Atheist system. The biggest spiritual secret is the fact all Paths lead nowhere as Don Juan pointed out (Path With A Heart), also John Lilly in so many words (see: ECCO), which no Guru will ever tell you, Gurudom being Self Importance. That fact should tell you Spirit is running this reality. The Warrior Path says the purpose of life is Knowledge and Pleasure, and the main point of gaining Knowledge is to obtain more pleasure, partly by avoiding pain, mostly dished out by Allopathy Inc (a covert secular religion: Church of Allopathy) and co. Fear of death is a religious/Elite control belief. From Plus 3 you can see humans as 'mind stuff' (like a hologram).]
Quotes
Banners
Books (Religion)
Books
Video

A-Z
Aboriginal (Australia)
Ahriman
Aliens
Alone lie (we are)
American Indian Movement (AIM)
Amma
Anti-Christ (Love)
Anger
Anunnaki
Anti-Christ (Dajjal)
Aphrodisiacs
Archons
Arrogance
Art
Assemblage point
Atheism
Attitudes
Authoritarianism
Authoritarian followers
Authoritarian leaders
Avatar
Badgers
Bees shamanism
Belief
Belief quotes
Biorhythms
Bitzer
Black candles
Blasphemy
Bless
Blood (Satanism)
Books
Books (Religion)
Breath
Breytenbach, Anna (animal comm')
Buddha
Buddhism
Buddhism (Tibetan)
Campbell, Joseph
Cannabis
Cards of Destiny
Castaneda
Cathars
Catholicism
Cats
CBSWORK
Cesco
Cetaceans
Chakras
Chia, Mantak
Christ
Church
Clouds
Colour
Communication
Confucius
Conspiracy theorists.
Coincidences
Creationism
Creme, Benjamin
Cropcircles
Crystal
Croft, Don and Carol
Dajjal (Anti-Christ)
Dalai Lama/Tibetan Buddhism
Darwinism quotes
Dawkins
Dead Sea Scrolls
Death (fear of)
Deer
Delphic Maxims
Dick, Philip
Different
Discernment
Discipline
Dogs
Demons
Don Juan

Don Genaro
Dragons
Drumming
Drunvalo, Melchizedek
Earth Coincidence Control Office (E.C.C.O.)
Earthing/grounding
Eco Homes


Yurts
Ego denial or Buffering
Ego quotes
Ego/Self Importance
Elementals


Sylphs
exercises
Earth Energies
Emotions
Energy (human)
Energy robbing (Loosh)
Enneagram
Enki and Enlil
Erhard
Etheric
Evil
Exclusion
Eyes
Faith
False prophets
Fear of Death
Feelings & Emotions
Femininity and Masculinity
Fire
Floatation tanks
Flying Monkey's
Fortune tellers
Fourth way
Fo

x Emmet


Freedom
Freud, Sigmund
Fuller, Buckminster
Gaia Hypothesis
Ghosts
GITTINGER ASSESSMENT SYSTEM
Gnosticism
God
God as Modern Medicine
Goethe
Gold
Grounding/Earthing
Groupthink
Gurdjieff
Hair
Harley Swiftdeer Reagan
Hippy
Histrionics
Holy Grail & King Arthur
Home remedies
Horse
Human craftsmanship (art)


Eco Homes
Human Power
Humour
Huxley, Aldous
I AM
Intent


I

ntelligence
Internal reality.
Jade
Jehovah
Jesus Christ
Judaism
Judgement, Projection
Judeo-Christian


Ka

bbalah
Kali yuga
Karezza
Karma
Ketamine
King Arthur & Holy Grail
Knowle

dge


Krishnamurti
Kundalini Yoga
Labyrinth
Lao Tzu
Laoz

u Kelly


Lash, John
Leary, Timothy
Eight Circuits of Consciousness
Levels/States of consciousness
Lilly, John
Earth Coincidence Control Office (E.C.C.O.)
Listening
Loosh
LOV

E quotes


LSD
Lucifer
Mantak Chia
Maitreya

&

St Germain


Mares, Theun
McGinty, Ryan
McKenna, Terence
Mars
Mary Magdalene
Marijuana
Masculinity and Femininity
Matrix beliefs
Means, Russell
Meditation
Medicine Wheel
Monroe Institute
Moon
Moore, Marcia
Mudras
Music healing
Mutwa, Credo
Nag Hammadi Codices
Narcissism
Native American
Native American Spirituality
Native American Commandments
Nature
Near Death Experiences (NDE)
Now
Numerology
Obsidian
Old Age
Orgonite
Osho
Ouija Board
Pact with the Spirit
Pact with the Devil
Pagan

ism


Palmistry
Path With A Heart
Peck M.D
Perfection
Permaculture
Petty Tyrant
Petty tyrant quotes
Pigs
Pineal
Pipe Ceremony
Ponder, Catherine
Portals
Possession
Power Spots
Ropp

,

Robert S. de
Power
Projection, Judgement
Psychics quotes
Psychedelics
LSD
Ketamine
Cannabis
Fl

y agaric mushroom


Peyote
Psilocybin
Psychology
Narcissism
Covert Hostility (1.1)
Psychopathy
Pyjama person (PJ)
Pyramids
Quanah Parker
Quotes


Q

i
Ray, Sondra
Rays
Reich

,

Dr. Wilhelm
Religion Racket
Catholicism
Judaism
Adam and Eve
Noah and the Ark
Salvation
Sin
Reincarnation
Reptilian hosting
Royals
Sacred Groves
Sajady, Mas
Salvation
Sasquatch
Scientology
Secrets
Secret (biggest: Human Power)
Self Importance/ego
Sensitive
Sexuality
Sex and Orgasm
Sex
Shamanism


Sound/M

usic healing
Soul Recovery

, Soul Retrieval


Spiritual


Spiritual Psychology
Spiritual Diseases
Stages of spiritual growth
States/Levels of consciousness
Steiner

,

Rudolf
Suppressive person (SP)
Sweat Lodge
Sex (Tantra)
Sex and Orgasm
Shamanism
Shapiro
Sin
Soul Recovery

, Soul Retrieval


Sound
Sylphs
Steiner, Rudolph
Spiritual

exercises


Spiritual Psychology
Spiritual Diseases
Steiner

,

Rudolf


Su

ppressive person

(SP)


Swiftdeer
Tai Chi Chuan
Tantra
Tarot
Tensor Ring
Theun Mares
Trees
Tyrants
Talking
Thinking
Time Lines
TIR
Tone scale
Trauma mongering
Trees
Truth
Twin Flames
Tyrant
Tyranny quotes
TIR
Tolle

,

Eckhart
Trut

h quotes


Vampirism
Violence
Vision Quest
Voodoo
Vortices
Warrior Path
Water
Welz

,

Karl
Winner and Loser
Wisdom
Walk In's
Water
Watchers
Will
Will breaking
Wilson

,

Robert Anton
Witches
Yew tree
Yoga (Kundalini)
Yogananda, Paramahamsa
Yogi Bhajan
Yurts
Zoosh
Books
Human Power

Atheism
Atheism
Christopher Hitchens
Richard Dawkins
We Are Alone
Darwinism quotes
Vampirism

Quotes
Belief
Blake, William
Buddha
Darwinism
Delphic Maxims
Doing
Don Juan
Ego, self-importance
General
LOVE
Meditation
Petty tyrant quotes
Psychics
Religion
Truth
Tyranny
Yogi Bhajan

Writers [Authors]
Carlos Castaneda
Confucius
Gurdjieff
Dick, Philip
Don Juan
Goethe
Lao Tzu
Leary, Timothy
Lilly, John
Mares, Theun
McKenna, Terence
Moore, Marcia
Mutwa, Credo
Ponder, Catherine
Steiner

,

Rudolf
Harley Swiftdeer Reagan
Theun Mares
Franklin Merrell-Wolff
Sondra Ray
Yogananda, Paramahamsa
Scripts
Winner and Loser
Emotional scripts
Tone scale
Covert scripts
The Tyrant
Personality scripts
The Enneagram Earth energy
Earth Energies
Vortices
The Ten Native American Commandments

Human Energy, spirit maps
The Human Assemblage point
Levels of consciousness
Timothy Leary's Eight Circuits of Consciousness

Paths
Warrior Path & Carlos Castaneda
The Human Assemblage point
The Petty Tyrant
The Path With A Heart
Kundalini Yoga
Tai Chi Chuan
Tantra
The Fourth way

Channels
Zoosh (Robert Shapiro)

Earth Radionics
Labyrinth
Medicine Wheel

Gurus
Amma

Dark side gurus
Drunvalo, Melchizedek
Maitreya & St Germain
Creme, Benjamin
The New Messiah
Sajady, Mas

Dark side gurus (deceased)
Madame Blavatsky
Annie Besant
Aleister Crowley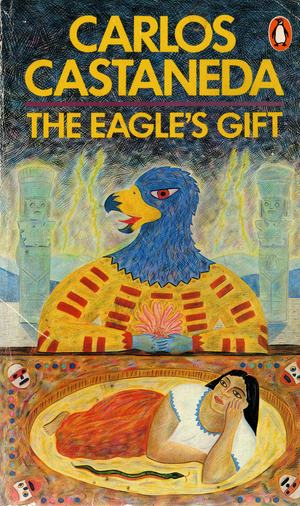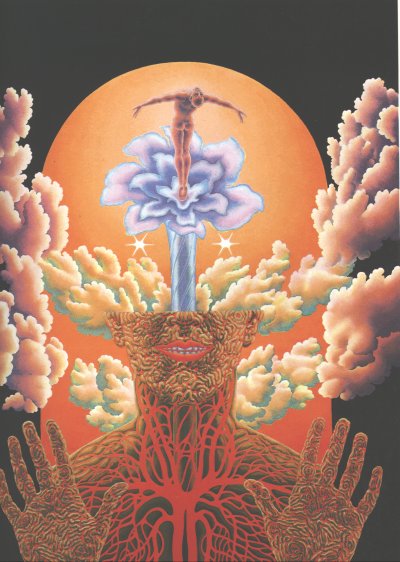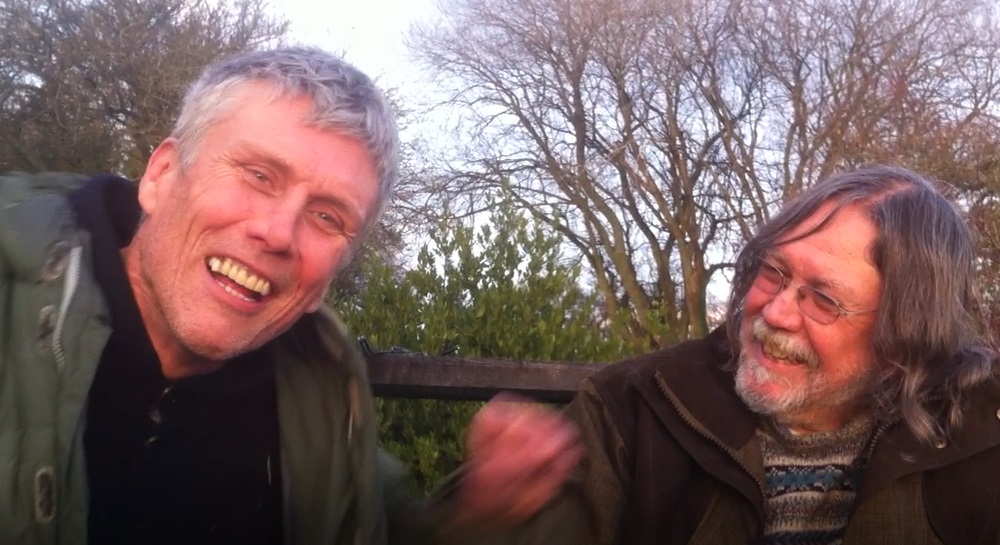 [vid 2016 Dec] Vision Quest 1 Bez and David talk Vision Quest. David Wendl-Berry trained as a wilderness guide at the School of Lost Borders in California, under the guidance of Steven Foster and Meredith Little – pioneers who first brought the Vision Quest into Western culture. David is the pre-eminent Vision Quest guide in the UK and has been taking people through this process for 20 years.
Timothy Leary's Eight Circuits of Consciousness
'Imagine what you desire, Will what you imagine, Create what you Will'.---George Bernard Shaw
"Tao Te Ching, is a natural science which studies the transformation of energy in nature and the universal laws that govern it. It can be translated as 'The Way of Nature and the nature of It's Power'"(1).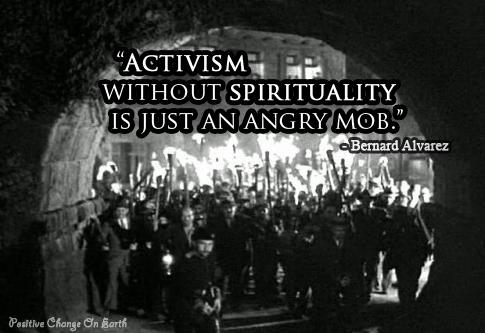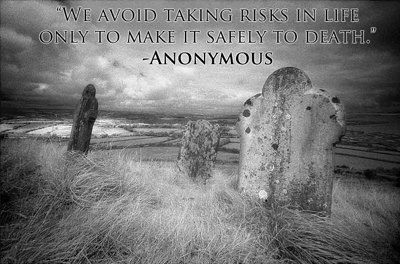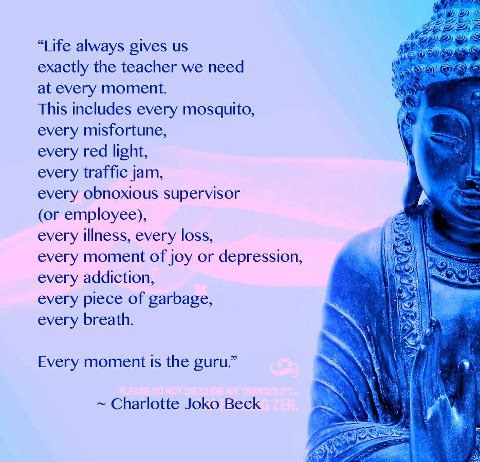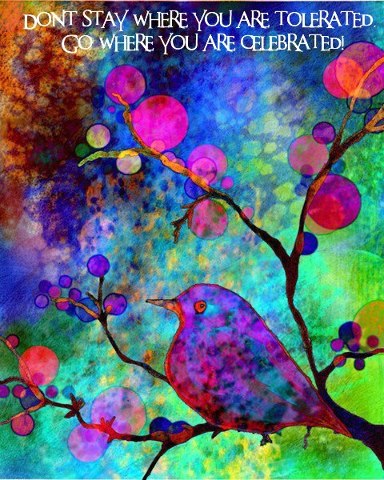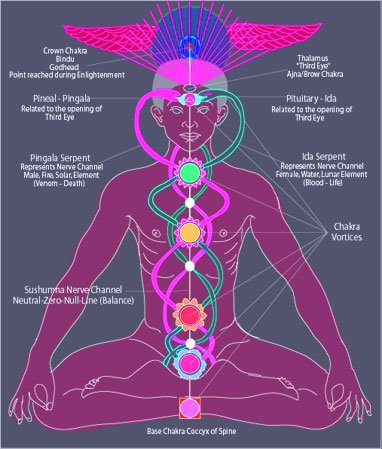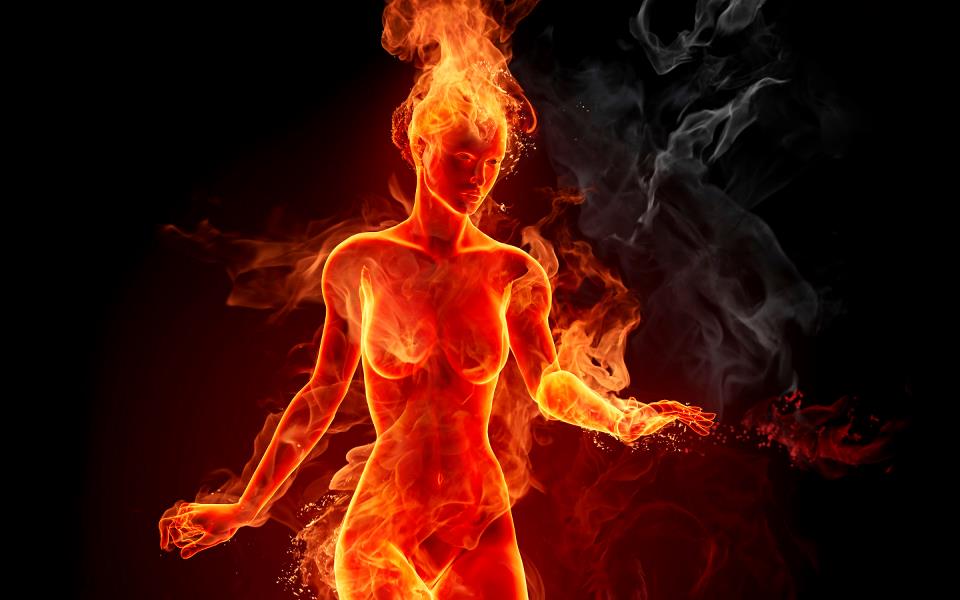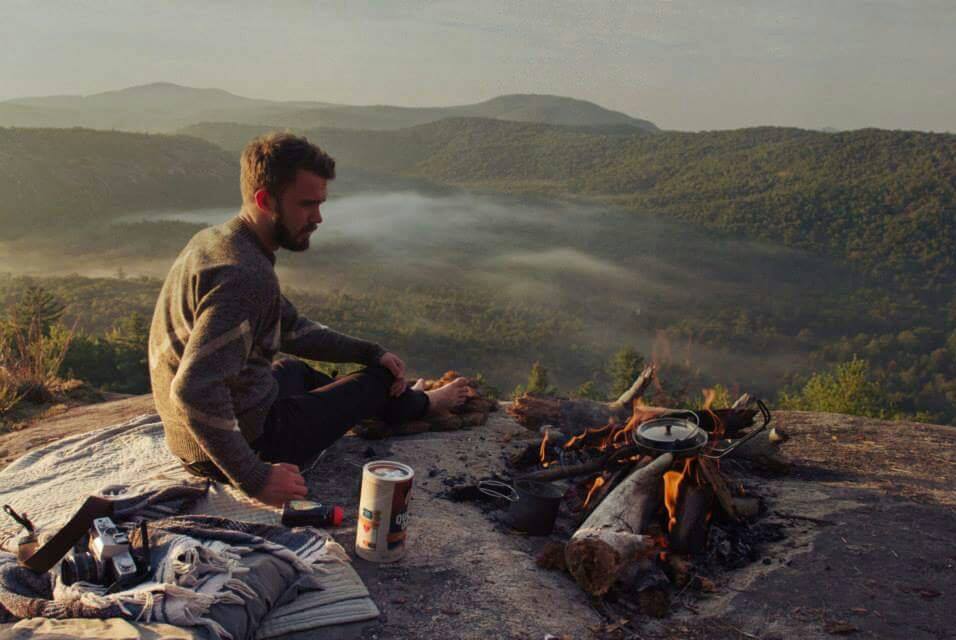 "After hurting my mind, wearing out my spirit and neglecting my body while studying the worlds' religions… I realized I'm a Worshiper of Aliveness who belongs to the Order of Nature, with the Sun as my Priest, Mountains as my Cathedrals, the Seas as my Holy Mother of God, Animals as my Angels and Art as my Hallelujah." ~Andréa Balt